Usually, actors have to adapt to the director's requests because they must do whatever he tells them. Some celebrities have to lose or gain insane amounts of weight and then spend years recovering. Sometimes, however, directors will make it easier on their actors and give them the so-called "fat suits" that imitate a big body.
Here are some of the more memorable "fat suit" roles and the stars who wore them.
1. Courteney Cox
According to the plot of the world's most beloved series "Friends," Monica Geller was rather "chonky" as a child, so the actress had to wear the "extra weight" suit in several episodes. But those episodes became even more special thanks to Courteney's sacrifice.
2. Chris Hemsworth
While playing Thor the Thunderer, Chris Hemsworth was given an opportunity to change Odinson's image. To relay just how depressed Thor was after the Infinity War events, the actor had to wear a special 60 lbs suit every day of filming. But the workout was not as bad as the constant overheating. The fat Thor was amazing, though.
Loading…
3. Gwyneth Paltrow
Gwyneth wore a 25 lbs bodysuit and a faceful of latex makeup on the set of the comedy "Shallow Hal," so it's even sadder that all her effort went into such a crappy movie.
4. Robin Williams
Mrs. Doubtfire is one of Robin's funnies and most wholesome roles. It's not every day you see a middle-aged man transforming into a nanny. Robin was not a slender man, but even with his build, he needed to bulk up. It wasn't just the face mask, but also a big bodysuit underneath.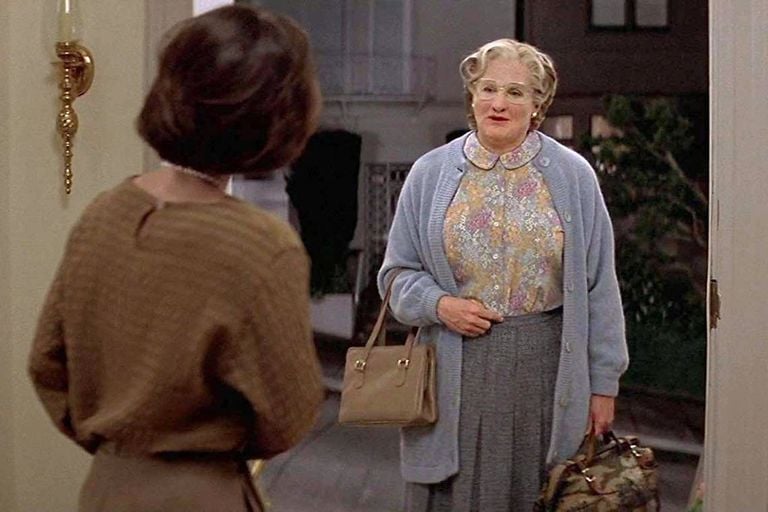 5. Amy Adams
At the beginning of her career, Amy Adams played a chubby student in Smallville's first season. How mind-boggling is it that she is now playing Lois Lane in the DC movie universe?
6. Martin Lawrence
When you hear about Martin Lawrence, the first movie that comes to mind is probably "Big Momma's House," where he played an FBI agent impersonating an old lady. It wasn't an easy job, as Martin reportedly got a heat stroke due to wearing a heavy rubber suit. This incident put Lawrence in a coma for three days.
7. Eddie Murphy
The Nutty Professor is a classic 90's comedy about an obese researcher who fell in love with a pretty girl and decided to lose some weight for her. The heavy suit was a real chore to wear for Eddie Murphy, but it wasn't as hard as playing seven different roles in this film at once.
8. Tyra Banks
In 2005, as part of her show, Tyra Banks put on a fat suit to understand how overweight people feel. The answer is tired, hot, and sweaty.
9. Mike Myers
The Austin Powers movies are notorious for being hysterical but let's not forget that Mike Myers plays so many different characters there, which is why Myers is no stranger to prosthetics and makeup. One of those roles is the wildly overweight and appropriately named Fat Bastard required a giant fat suit.