Asia comprises 48 countries, so it's hard to narrow down where to begin your visit. It contains the two most populated countries in the world, China and India. While it would take years to truly explore every corner of this continent, most travelers begin in Southeast Asia (like me!).
Backpacking is the most popular way to travel the countries of Thailand, Laos, Vietnam, Cambodia, and Indonesia. While these countries attract a large backpacking crowd, there are luxury gems at every corner too.
Bigger cities like Tokyo, Shanghai and Hong Kong attract travelers from all over the world. And of course, I can't forget THE FOOD! With so much variety in cuisine, you will have lasting memories of the food, I promise.
Best Time To Visit
There's never a bad time to visit Asia. The region boasts some of the world's best beaches, lush jungles, beautiful temples, and bustling markets.No matter what the weather is like, there's always something to see and do! The only thing you need to keep in mind when planning a trip to Asia is the monsoon season. It varies from country-to-country, so it's easy to pick a destination where the rain has yet to hit. That being said, if you're on a budget, you'll probably want to follow the monsoon. With most travelers preferring the dry season, you'll have better luck finding cheap flights and hotel rooms.
What To Expect
CENTRAL ASIA
Asia is made up of Tajikistan, Uzbekistan, Kazakhstan, Turkmenistan, and Kyrgyzstan.While it's not as popular as other destinations in the
region, more and more travelers have started to explore these countries in recent years. Some of it's most popular attractions are the gas crater known as the
"Gate of Hell" and the cities of Uzbekistan's ancient Silk Road.
EAST ASIA
East Asia is one of the most traveled regions for international visitors. It's made up of China, Mongolia, North Korea, South Korea, Japan, Taiwan, and Macau. It's home to more than 22% of the global population as well as some of the top city break destinations in the world. It also boasts some of the region's most impressive natural and human-made wonders like Mount Fuji, Huangshan Mountain and The Great Wall of China.
SOUTH ASIA
South Asia is the most densely populated area in the world. It's where you'll find destinations like Sri Lanka, Bangladesh, India, Afghanistan, Pakistan, Bhutan, Nepal, and the Maldives. It's most well-known for its impressive cultural heritage like the Taj Mahal and the Sigiriya Fortress.
SOUTH EAST ASIA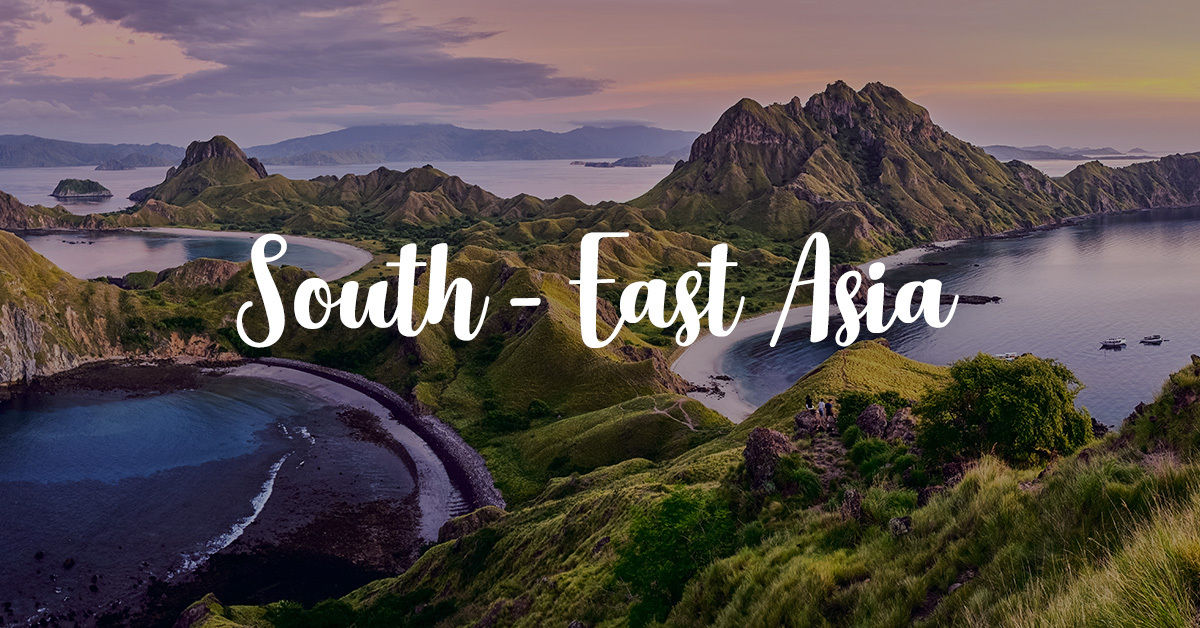 Southeast Asia is a popular destination for budget travelers. It's divided into 15 countries with the most popular countries for budget travelers being: Cambodia, Indonesia, Laos, Malaysia, Myanmar, Philippines, Singapore, Thailand, and Vietnam.