Having evolved gradually from being the Garden city to the Silicon Valley of India, Bangalore is India's third-largest city. Bangalore is loved for its pleasant weather, beautiful parks and lakes all around the town.
When in Bangalore, one can choose to take a long, stroll through the greenery of Cubbon Park, shop in many modern malls or street side markets or hop into one of the several acclaimed craft breweries in the city for a cold and refreshing drink. Bangalore had come to be renowned for its eateries, street food corners, quirky cafes, coffee roasters and pubs dotting every corner of the city, serving cuisines from all over the world. Brunches, buffets, burgers, rooftop cafes, late-night eats – Bangalore has it all.

However, the unprecedented growth of IT in Bangalore has reshaped quite a few things including rising temperatures, polluted lakes and heavily congested roads, especially in the newer areas.

Aside from the central business and commercial districts (and the roads leading up to them), the neighbourhoods of Bangalore are mostly quiet and serene, especially the older parts of the city. There's still the early-morning cacophony of street vendors ambling down the streets with carts, selling fresh fruits and vegetables. There are a huge number of beautifully decorated parks in the city that are ideal for going on a morning stroll or a jog. One walk through the 300-acre Cubbon Park, or the botanical gardens of Lalbagh, and you'll know precisely why Bangalore is so famously called India's 'Garden City'.
Bangalore Palace
An epitome of great architecture and beauty, The Majestic Bangalore Palace preserves in it the spice of old regal opulence. Currently the central attraction in Bangalore, the palace was built in the year 1878. Chamarajendra Wadiyar's British Guardians bought the original property in 1873 from the principal of Bangalore Central High School, Rev, J Garret, from his funds. The palace is extraordinarily vast and spread across 45,000 square feet. A mixture of Tudor and Scottish Gothic architecture have resulted into the grand palace that we see today.The wooden structure of the palace along with the beautiful carvings both inside and outside showcases the royal culture in different ways.
Apart from being a major tourist destination, the palace is a host to different cultural events, rock shows, and marriages. As per beliefs, King Chamarajendra Wadiyar drew his inspiration for building the palace from the Windsor Castle of London. The granite seats decorated with fluorescent blue ceramic tiles on the ground floor, a fairy tale Ballroom, the famous painter Raja Ravi Varma's paintings, vine-covered walls, and the Durbar Hall on the first floor come together to form the prepossessing Bangalore Palace. 
A visit to the palace gives you a chance to witness the elegant and lavish splendour of one of the most powerful dynasties of South India. An audio tape is available inside the Palace, both in Hindi and English, to help the people having language issues, understand its history better.
Cubbon Park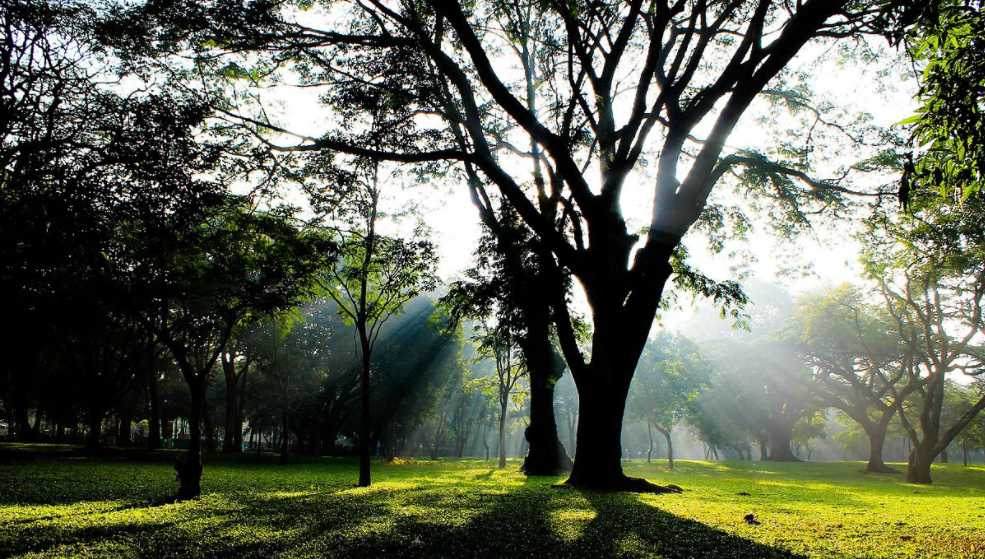 Spread over an area of 300 acres, Cubbon Park in the city of Bangalore is a major sightseeing attraction rich in green foliage. It is a green belt region of the city and is an ideal place for nature lovers and those seeking a calm atmosphere. Having been laid down by Lord Cubbon, the park is named so in his honour. It is home to more than 6,000 trees that support a vibrant ecosystem. In addition to being a natural sightseeing destination, some of the major structures of the city such as the Attara Kacheri, Cubbon Park Museum and Sheshadri Iyer Memorial Park are also situated here. Another famous attraction in the Cubbon Park is The Bangalore Aquarium, which is the second largest aquarium in India.

Cubbon Park was originally spread over 100 acres, which was later extended to 300 acres. First established in the year 1870 by Sri John Meade (acting Commissioner of Mysore), Cubbon Park has a long history. Major General Richard Sankey (Chief Engineer of the State) conceived this park in honour of Sri John Meade. Initially, the park was called "Meade's Park" and later came to be known as the Cubbon Park. Since the introduction of the park, it was made and improved in many ways.

In the year 1927, the park was officially renamed as "Sri. Chamarajendra Park" to mark the Silver Jubilee of Sri. Krishnaraja Wodeyar's rule in Mysore State. At present, the Cubbon Park is under the control of the Department of Horticulture. The Deputy Director of Horticulture (Cubbon Park) is responsible for the administration and maintenance of the park.
MG Road, Bangalore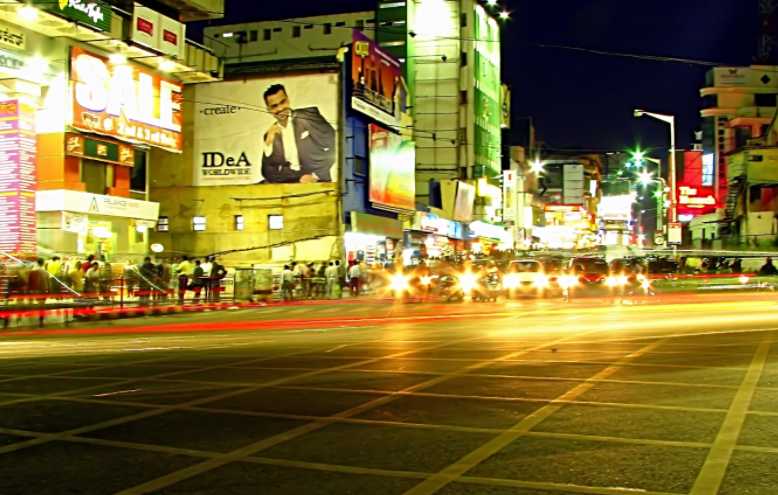 One of the busiest roads in bangalore MG Road or Mahatma Gandhi Road is a hub of recreational and commercial activity in the city. Swarming with people at almost all the time, MG Road is a one-stop destination for a perfect weekend shopping adventure. Items such as traditional handicrafts, silk, sarees and cutlery and bone china sets are easily available here among other enticing goods. And once you get tired of shopping and are looking for a quick bite to eat, a plethora of cafes and restaurants here are at your service. Nights at MG Road call for partying and dancing till you drop and it packs quite a few high-end pubs as well. One of the most popular shopping and entertainment hubs of Bangalore, MG Road is a must visit when you're in the city.

It was known as South Parade during the pre-independence era but was renamed as Mahatma Gandhi Road or MG Road on 26th February 1948. Today, MG Road is best known for its amazing shopping experience, restaurants, cafes and food outlets offering delectable delicacies. With its own metro station now since 2011, MG Road runs east from Trinity Circle at one end towards Anil Kumble Circle at the other end. Once flocked with old buildings, today the avenue is all about fancy glass buildings mixed with an old vibe exhibited by few old-time structures. Take a stroll on the street and enjoy the bright atmosphere at MG Road!
Lal Bagh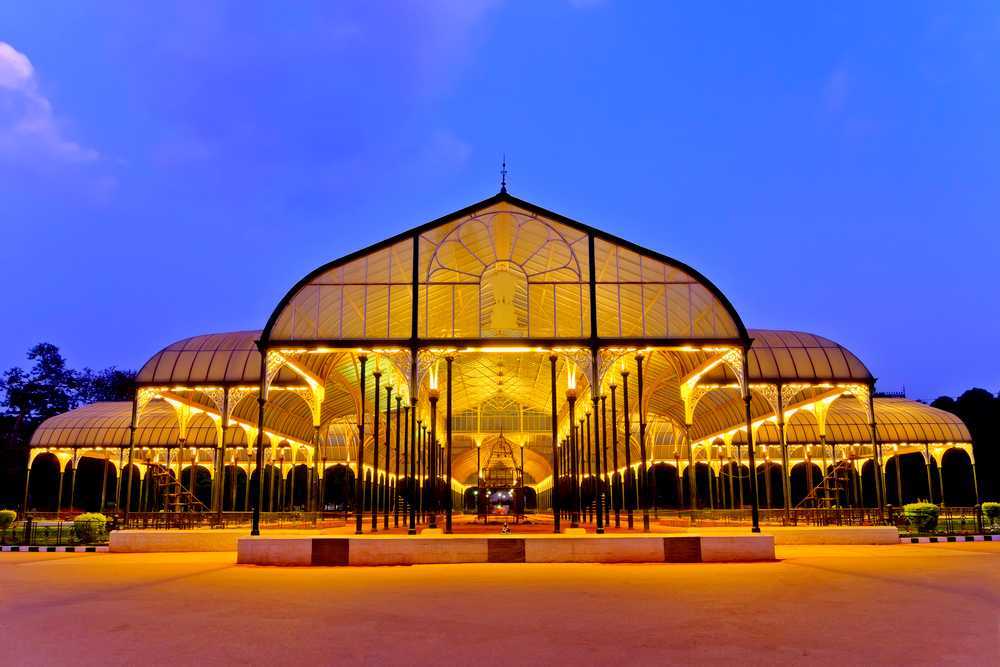 Lalbagh Botanical Garden is located in Bangalore and is nationally and internationally renowned centre for botanical artwork, scientific study of plants and also conservation of plants. A haven for all nature lovers, Lal Bagh covers an area 240 acres in the heart of the city and has nearly 1,854 species of plants. It was commissioned by Hyder Ali in 1760 and completed by his son Tipu Sultan. The garden features rare plants of French, Persian and Afghani origin and has attained the status of a Government Botanical Garden. The Lal Bagh Rock which is over 3000 million years old is found here and is a major tourist attraction.

This botanical garden, a delight for photographers, also consists of the famous glass house where an annual flower show is held every year and is also a home to an aquarium and a lake. Tipu Sultan brought in imported trees and plants from countries all over the world and planted them here and today, Lalbagh Botanical Garden has one of the world's largest collection of rare plants. In addition to being rich in foliage, this garden also houses a number of birds such as Myna, Parakeets, Crows, Brahminy Kite, Pond Heron, Common Egret and Purple Moor Hen.
Bannerghatta National Park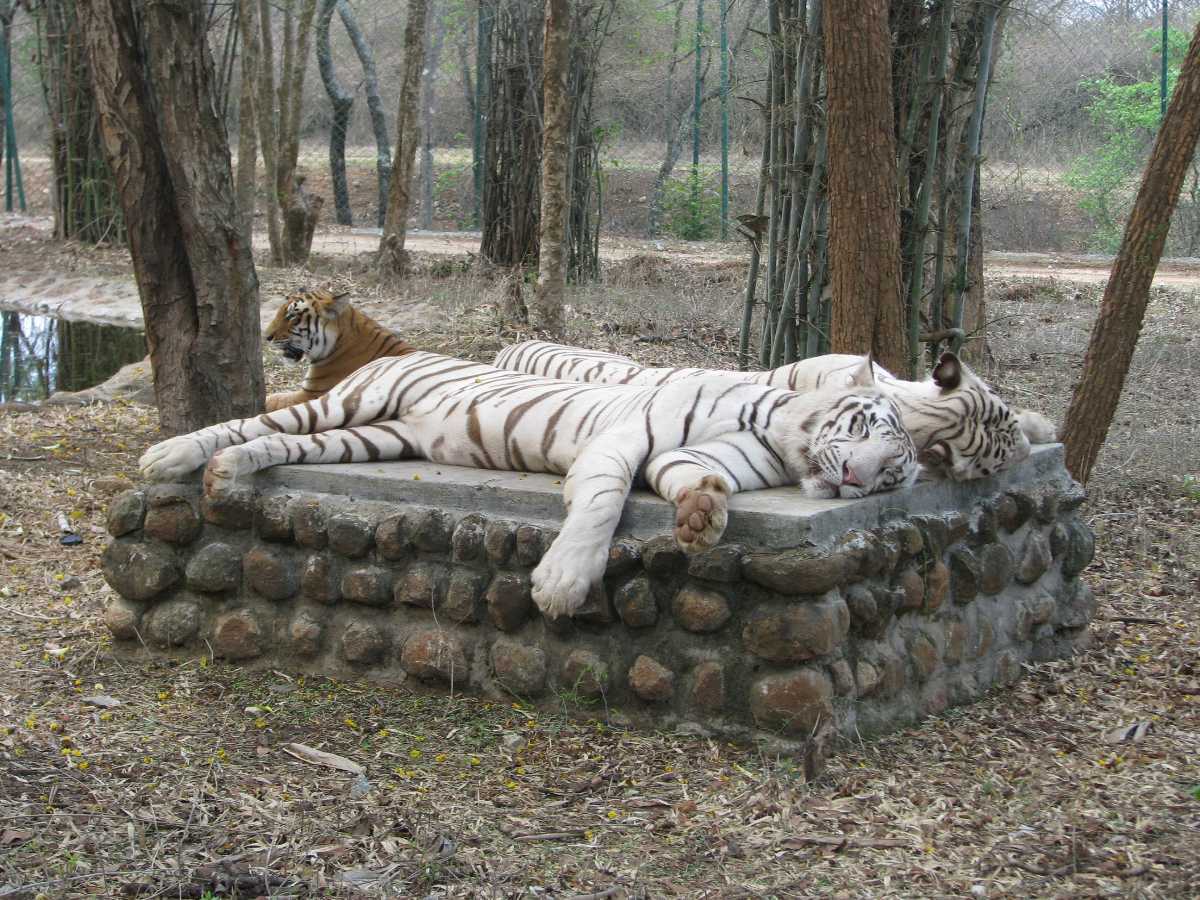 Located 22 km away from Bangalore, the Bannerghatta National Park is an asylum for a large variety of flora and fauna. Spread over a massive area of around 104.27 sq. km, this national park was established in the year 1971. The park itself has a number of establishments within its confines, which includes the country's first butterfly park as well. Other attractions here are ten Reserve Forests of Anekal Range of the Bangalore Forest Division, an aquarium, a zoo, Children's park, Crocodile Farm, Snake Park and Prehistoric Animals' Park. What's more, you can get up close and personal with the wondrous wildlife here by the means of a jungle safari, which is a popular activity to pursue here. The best part about Bannerghatta National Park is the small well-defined zones for animals that almost guarantees that you will spot the animals. People go in caged vehicles (buses/safari).Nature lovers and photographers are surely in for a treat in the Bannerghatta National Park. The assorted collection of wildlife here includes elephants, leopards, jackal, fox, wild boar, sloth bear, India gazelle, spotted deer, porcupine, Asiatic Lion, Royal Bengal Tiger, monitor lizard and cobras. Rediscover the botanist in you as you inspect and learn more about the sandalwood, neem, tamarind, bamboo, eucalyptus and many more trees that find a place here. The various establishments here such as the zoo and the aquarium provide a number of experiences with the endearing wildlife here.