While Germany's cities such as Berlin and Cologne are great to visit all year round, some of the best places to visit in Germany in winter are arguably up in the Alps and across Bavaria. Garmisch Partenkirchen, Goslar and the Harz Mountains all feature snow and blue skies making them perfect for skiing, snowboarding and ice-skating.
Rothenburg ob der tauber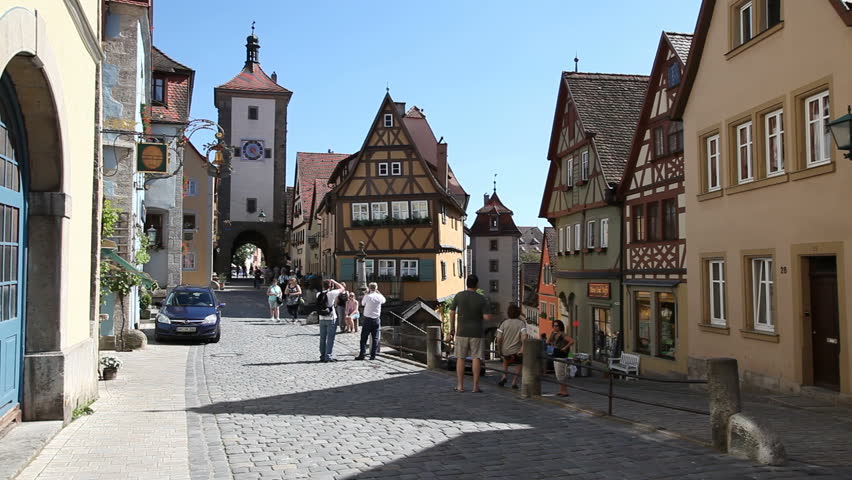 One of the best-preserved medieval towns in Europe, the old Bavarian Imperial City of Rothenburg ob der Tauber is considered one of the most attractive towns in Germany. It is also one of the most popular stops on the country's Romantic Road tourist route. Picturesquely positioned on the steep banks of the River Tauber, its walls and towers look much as they did in the 16th century, while many of the buildings inside the walls are even older.
Among them is the 13th-century Town Hall (Rathaus); the 14th-century Council Tavern, with its old clock and mechanical figures; and several fine old churches. Half-timbered houses with their characteristic steeply pitched roofs line the narrow stone-paved streets, some housing museums that explore Rothenburg's long and fascinating history. The chief attraction for tourists, though, is the charming old town itself, so spend some time strolling through and walking along its walls.
ATTRACTION
Plönlein
German Christmas Museum
St. James's Church, Rothenburg ob der Tauber
Medieval Crime Museum
St.Jakobskirche
Burggarten
RothenburgMuseum
Rödertor
Berlin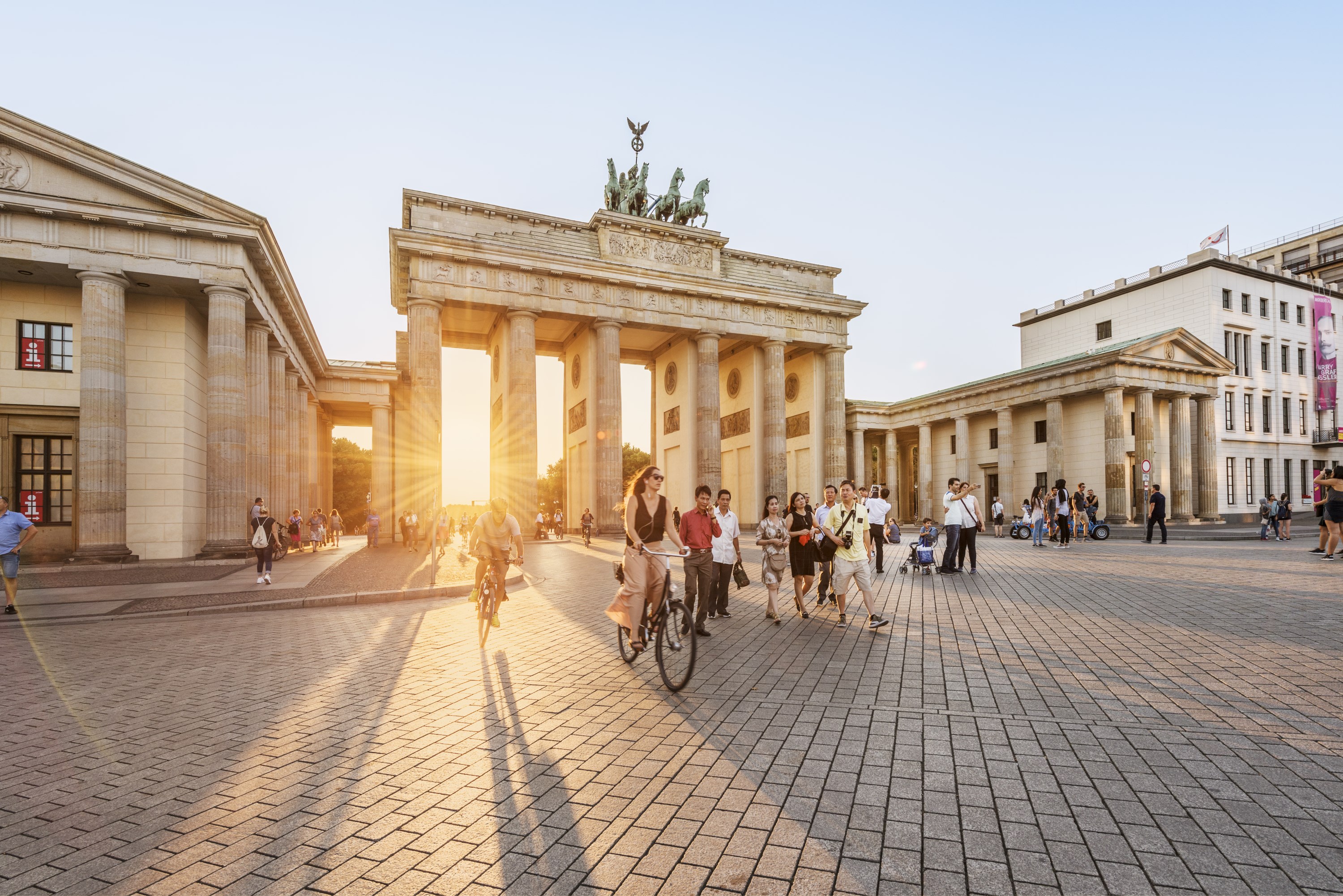 Berlin, the capital of Germany and the country's largest city, is also a major center of politics, culture, media, and science. Noted for its cultural flair, Berlin is home to the world famous Berlin Opera and Berlin Philharmonic Orchestra, while its diverse art scene encompasses hundreds of galleries, events, and museums, including those on Museum Island, a UNESCO World Heritage Site.
Despite the devastation of WWII, and following decades of decay to the east of the infamous Berlin Wall, the city has been rebuilt in a way that celebrates its successes while acknowledging a dark past. Berlin offers an eclectic mix of new and classic architecture, dynamic entertainment, shopping, and a wide variety of sports and cultural institutions. To get the most out of your sightseeing, be sure to refer often to our list of the top tourist attractions in Berlin.
ATTRACTION
Brandenburg Gate
Reichstag Building
Museum Island
Memorial to the Murdered Jews of Europe
East Side Gallery
Berliner Fernsehturm
Berlin Wall Memorial
Berlin Cathedral
Baden-Baden
Baden-Baden's curative waters and air of old-world luxury have attracted royals, the rich and celebrities over the years – Barack Obama and Bismarck, Queen Victoria and Victoria Beckham included. This Black Forest town boasts grand colonnaded buildings and whimsically turreted art nouveau villas spread across the hillsides and framed by forested mountains.
The bon vivant spirit of France, just across the border, is tangible in the town's open-air cafes, chic boutiques and pristine gardens fringing the Oos River. And with its temple-like thermal baths – which put the Baden (bathe) in Baden – and palatial Casino, the allure of this grand dame of German spa towns is as timeless as it is enduring.
ATTRACTION
Caracalla Spa
Lichtentaler Allee
Hohenbaden Castle
Museum Frieder Burda
The Baden-Baden Casino
Trinkhalle
Merkur
Friedrichsbad Baden-Baden
Fabergé Museum