The state of Madhya Pradesh is rich in culture and history. But that's not all. The heart of India also has many mouthwatering delicacies to offer. Whether you're a vegetarian or a meat eater, Madhya Pradesh has deliciously delightful food for all.
Poha
Poha is a specialty from Madhya Pradesh and is made with beaten rice. It is an easy-to-make, healthy and light snack which can be eaten for breakfast or can be enjoyed with evening tea. Although it is very light and healthy, it is quite filling as well. One bowl eaten in the morning keeps you going till the lunch time. To make poha, beaten rice is moistened and is fried with mustard seeds, curry leaves, onions and vegetables. It makes a very good tiffin option for kids. So here is the recipe to make delicious poha.
Ingredient
Thick poha – 2 cups
Oil – 2 tbsp
Curry leaves – 1 sprig
Mustard seed – 1 tsp
Peanuts – 1/4 cup
Onion – 1 cup (chopped)
Green peas – 1/2 cup
Green chili – 2-3 (slit into halves)
Salt to taste
Turmeric powder – 1 tsp
Bhutte ka kees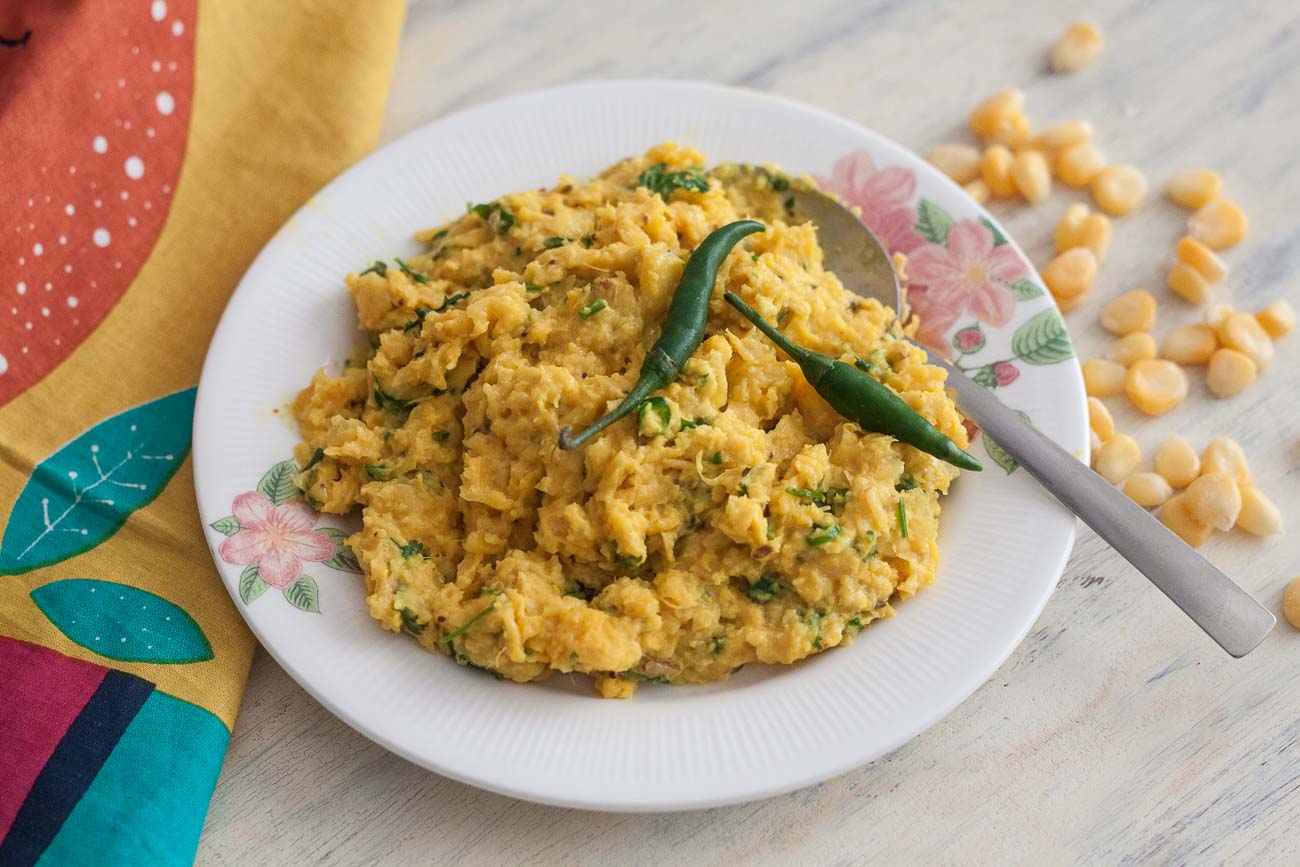 Bhutte ka Kees is a delectable North Indian recipe liked by the people of all age groups. This scrumptious vegetarian recipe is prepared using simple ingredients like grated corn, mustard seeds, cumin seeds, green chillies. It is apt to serve on special occasions like kitty party, pot luck, game night, picnic, road trip, breakfast, or on a family get-together and we are sure that your guests will be impressed by your amazing culinary skills. This tasty snack recipe is not only delicious but quite filling too. It is a perfect recipe for all the health conscious people out there. So, go ahead and try making this mouth-watering recipe for your family and friends and pocket their compliments. Happy Cooking!
Ingredient
2 medium corn
1/4 teaspoon finely chopped ginger
salt as required
1/4 teaspoon mustard seeds
1 tablespoon finely chopped coriander leaves
1/4 teaspoon cumin seeds
1 tablespoon chilli powder
1 handful coriander leaves
1 finely chopped green chilli
1/8 teaspoon powdered turmeric
1 pinch asafoetida
1/2 tablespoon vegetable oil
1 teaspoon lemon juice
1/4 cup milk
sugar as required
Daal Bafla
Bafla baati belongs to malwa community or malwa region from the state of madhya pradesh. but due to the simplicity or perhaps due to the migrating community, bafla recipe has become more popular in rajasthan. moreover, the recipe suits more to the rajasthan demographics as it requires less use of flora and fauna. furthermore, traditionally the bafla recipe is consumed with rich and high protein mixed dal, but today it is served with choice of curries. it also tastes great when served with rajasthani yoghurt based curries.
furthermore, some important and critical tips and suggestions while preparing dal bafla recipe. firstly, the traditional bafla recipe is always made with clay or baking oven and i would recommend the same if you have access to. in this i have used the pan/tawa as quick and cheat recipe for those who do not have access to ovens. secondly, the bafla as such does not have any striking taste and the taste of dish comes from the topping i.e dal recipe. hence, ensure to make it chatpata or zing as compared to the traditional dal recipe. finally while serving to ensure to crumble and crush the bafla before adding dal to it. also, do not forget to add a generous amount of ghee on top it.
Ingredient
FOR BAFLA:
1¾ cup wheat flour / atta
¼ cup rava / semolina / suji, fine
3 tbsp Ghee
¼ tsp turmeric / haldi
¼ tsp ajwain / carom seeds
¼ tsp baking soda
½ tsp salt
water to knead
ghee for roasting
FOR DAL:
½ cup moong dal / green gram dal
¼ cup masoor dal / pink lentils
¼ cup chana dal / bengal gram dal, soaked 30 minutes
3 cup water
3 tsp Ghee
1 tsp mustard
1 tsp cumin / jeera
pinch hing / asafoetida
1 onion, finely chopped
1 tsp ginger garlic paste
1 green chilli, slit
1 tomato, finely chopped
¼ tsp turmeric
½ tsp kashmiri red chilli powder
¼ tsp garam Masala
1 tsp salt
1 cup water
2 tbsp coriander, finely chopped