Sprawling across half of South America, BRAZIL is the fifth largest country in the world. White-sand beaches, tropical islands, music-filled metropolises, and charming colonial towns are dotting its 7,500 km (4,600 mi) long coastline. Inland, Brazil tourist attractions consist of imposing waterfalls, wetlands filled with wildlife, and the untouched wilderness of the Amazon rainforest where several isolated tribes still live without any contact with the rest of the world.
Brazil, the largest country in Latin America, became a Portuguese colony in 1500, remaining under Portuguese rule for 300 years. Remnants of this heritage can be seen throughout historic colonial cities even today. Brazil also has gorgeous beaches, famed for its surfing waves and scenic beauty. Great beaches can be found in the Rio area, while others may be so isolated getting there is an adventure in itself. Here's a look at the top tourist attractions in Brazil:
ATTRACTIONS
1.Porto de Galinhas
2. Campos do Jordao
3.Lencois Maranhenses National Park
4. Florianopolis Beaches
5.Praia de Pipa
1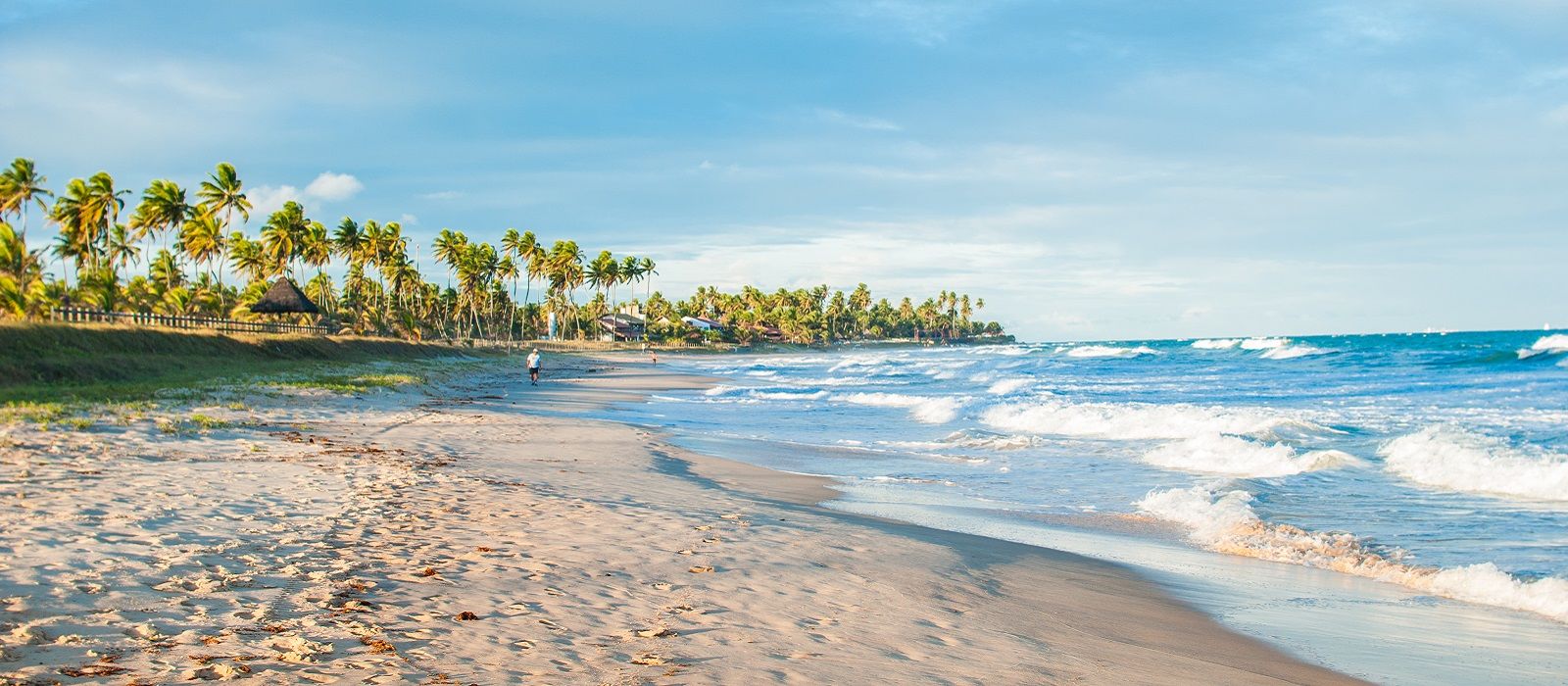 One of Brazil's booming beach destinations, Porto de Galinhas attracts hordes of tourists during holiday times. So what makes Porto de Galinhas so special? For starters, it boasts pretty white sand beaches, beautiful weather, warm waters, and a nice selection of accommodations in all price ranges. But what truly sets Porto de Galinhas apart is the stunning natural pools that form in the reefs at low tide where visitors can swim with large schools of colorful fish.
2.
Also known as the Switzerland of Brazil, this town is the highest in the country, located more than 1,600 meters (5,300 feet) above sea level in the beautiful Mantiqueira Mountains. Because it sits at such a high elevation, this resort town offers visitors a refreshing escape from Brazil's heat during the summer months. Campos do Jordao is probably best known for its Winter Festival, a popular classical musical event held in July that draws musicians from around the world. This town is also a popular draw with active visitors, who can choose from a large variety of outdoorsy outings, including horseback riding, jeep tours and cable car rides.
3.
For most people, Brazil conjures up images of stunning beaches and verdant jungles — not sand dunes. But one of its most interesting national parks, Lencois Maranhenses, is home to massive dunes. But this is not the desert. During July, torrential rains actually create gorgeous clear lagoons that can reach depths of 3 meters (10 feet) in some areas. Interestingly enough, even though these pools are temporary — disappearing during the dry season — there are fish in them. Swimming is allowed, but visitors should be prepared for warm waters. Temperatures in these pools can be as high as 30 °C (87 °F).
4.
Also known as Floripa, the 42 beaches of Florianopolis are popular with surfers, partyers and sun worshippers. Arguably, its most popular beach is Joaquina, which boasts huge sand dunes and excellent waves. Though as of late, its neighbor Praia Mole has been stealing some of Joaquina's thunder. Travelers who like to hang out with the rich and famous should head to Jurere, which boasts huge homes and some of the best night clubs in the area. For those seeking a little solitude, Lagoinha does Leste is the beach they'll want to visit. One caveat, this beach requires about a two-hour hike to reach it.
5.
Blessed with postcard-worthy beaches, tall cliffs, and clear waters, Praia de Pipa has become one of Brazil's best-known beach destinations and is a favorite with both locals and tourists. The town is also known for its vibrant nightlife and offers visitors a slew of activities, including boating and surfing. But as popular as it is, the town, itself, is limited in size as it is surrounded by Environmental Protected Areas. That means that visitors can still enjoy the natural beauty of this area and swim in waters that are teeming with dolphins and turtles.