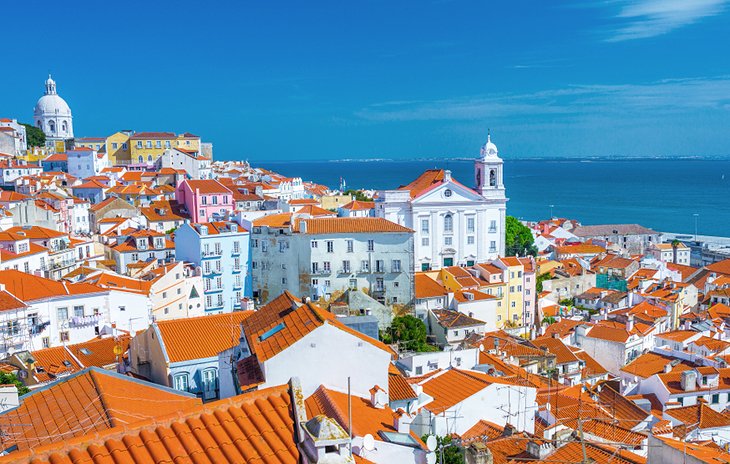 The month of June is obviously very popular for Europe trips, and the weather is nearly perfect on the whole continent. You can even visit some of the more popular beach destinations without being overwhelmed by the local Europeans who book everything during July and August. June is actually one of the busiest months in cities like Paris and Rome, but still not so busy that you should avoid them.
Venice, Italy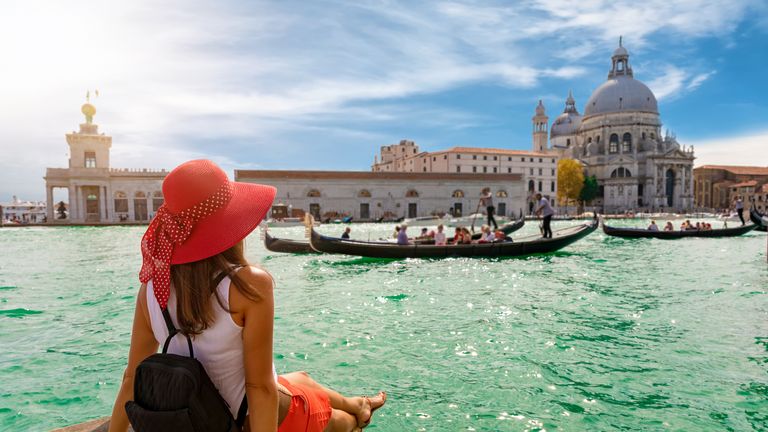 Venice and its mainland are particularly rich of museums and historical buildings of great artistic and cultural importance. Here you can choose among a wide variety of museums, churches, palaces and villas, Venice historic centre, the famous islands of Murano and Burano, the villas along the Brenta river and the beautiful landscapes the Miranese area, and of course less famous islands in Venice Lagoon.
Floating between the sea and the lagoon is the beautiful island of the Lido of Venice. Thanks to the continual coming and going of ferries it is easy to get to – even by car. And there is nowhere like it in the world. A few minutes away from Venice, kilometres of golden sands offer something for everyone, and, following careful environmental works, a sea that has grown cleaner year after year: the beaches of the Lido Island have been awarded the important eco-label Blue Flag, four years in a row. Venice is not only culture and beaches, let its its parks and naturalistic oasis enchant you with their beauty and calm.
Tourist Attraction
Doge's Palace
St. Mark's Square
Saint Mark's Basilica
Rialto Bridge
Grand Canal
Burano
Bridge of Sighs
St Mark's Campanile
Murano
Interlaken, Switzerland
By the beginning of the 19th century Interlaken in the Bernese Oberland had already become renowned for its impressive mountain scenery. Famous contemporaries such as Johann Wolfgang von Goethe and Felix Mendelssohn traveled in these mountains. Interlaken's success as a tourist destination was further enhanced by the completion of the Bernese Oberland Railway in 1890 and the Jungfrau Railway in 1912.

As a vacation destination and convention location of international importance, Interlaken is an ideal starting point for countless excursions. Over 45 mountain railways, cable cars, chair lifts and ski lifts lead to 200 kilometers of pistes and a dense network of hiking trails. Excursion ships, including historic paddle steamers, ply the waters of Lake Thun and Lake Brienz.
Winter
In winter visitors benefit from the central location of Interlaken and the associated opportunity to every day pick their favourite among the ski regions of the Jungfrau Top Ski Region (Mürren/Schilthorn, Kleine Scheidegg/Männlichen and First) or the family-oriented ski region of Beatenberg or Axalp-Brienz. Over 45 mountain railways, aerial cableways, chair and ski lifts take athletes to 200 kilometres of pistes.
Cross-country skiers and toboggan riders also are well catered for in the vicinity. And there are over 220 kilometres of winter walking trails in Interlaken, Beatenberg, Axalp-Brienz, Habkern, Wilderswil and the Jungfrau region. Guests staying in the holiday region of Interlaken may take advantage of the daily ski bus transfer connecting Interlaken with the ski-region Mürren/Schilthorn, Kleine Scheidegg/Männlichen und First.
Summer
Trains to the Jungfrau region in the direction of Grindelwald and Lauterbrunnen with connections to the railways to Mürren and from there to the Schilthorn as well as via the Kleine Scheidegg to the Jungfraujoch depart from the Interlaken Ost railway station. A fleet of ships, including one historic paddle-steamer on each lake, cruises on Lakes Thun and Brienz. Interlaken is located on the «Golden Pass» panorama route from Montreux on Lake Geneva past the luxury holiday resort of Gstaad to Interlaken and from there across the Brünig Pass to Lucerne.
Just ten kilometres away from Interlaken, on a sunny south-facing slope, lies Beatenberg-Niederhorn, a paradise for paragliders. For hikers there is an extensive network of hiking routes. The Niederhorn also provides a habitat for ibexes, chamois and marmots.
Tourist Attraction
Harder Kulm
Höhematte
Jungfrau Park Interlaken, children's paradise Mysty
Höheweg
Outdoor Interlaken
Harderbahn
Heimwehfluh
Schynige Platte
Casino Interlaken AG
Lisbon, Portugal
Lisbon is the stunning capital city of Portugal, and is one of the most charismatic and vibrant cities of Europe. It is a city that effortlessly blends traditional heritage, with striking modernism and progressive thinking.
As a holiday destination, Lisbon offers a rich and varied history, a buzzing nightlife and is blessed with a glorious year-round climate. This guide will provide an introduction to Lisbon, by answering some of the common holiday questions and providing links to further in-depth information.
Lisbon is a bustling and exciting city, that boasts a wide choice of activities and fascinating tourist attractions. The city has a welcoming and liberal atmosphere, while still embracing its deep-rooted heritage and extensive history. Lisbon will appeal to a diverse selection of ages and tourists; it can form a cultural trip, a nightlife extravaganza, a family holiday, a relaxed city-break or even as a base for a beach holiday.
The Portuguese capital is constantly recognised as one of the greatest cities in the world, a claim confirmed by the "Lonely Planet Guides", who named Lisbon one of the world's top 10 cities. Surprisingly, Lisbon is still one of Europe's least visited capitals, but this is rapidly changing as new visitors discover the allure of Portugal .
Lisbon takes around three days to discover and is the ideal destination for a weekend city-break. A holiday to Lisbon could be extended to seven or ten days to include all of the enjoyable day trips in the surrounding region (all of which can be visited using public transport).
Tourist Attraction
Belém Tower
Jerónimos Monastery
Castelo de S. Jorge
Praça do Comércio
Bairro Alto
Santa Justa Lift
Rossio
Padrão dos Descobrimentos
Oceanário de Lisboa
Berlin, Germany
High on History
Bismarck and Marx, Einstein and Hitler, JFK and Bowie, they've all shaped – and been shaped by – Berlin, whose richly textured history confronts you at every turn. This is a city that staged a revolution, was headquartered by Nazis, bombed to bits, divided in two and finally reunited – and that was just in the 20th century! Walk along remnants of the Berlin Wall, marvel at the splendour of a Prussian palace, visit Checkpoint Charlie or stand in the very room where the Holocaust was planned. Berlin is like an endlessly fascinating 3D textbook where the past is very much present wherever you go.
Party Paradise
Forget about New York – Berlin is the city that truly never sleeps. Sometimes it seems as though Berliners are the lotus-eaters of Germany, people who love nothing more than a good time. The city's vast party spectrum caters for every taste, budget and age group. From tiny basement clubs to industrial techno temples, chestnut-canopied beer gardens to fancy cocktail caverns, saucy cabarets to ear-pleasing symphonies – Berlin delivers hot-stepping odysseys, and not just after dark and on weekends but pretty much 24/7. Pack your stamina!
Cultural Trendsetter
When it comes to creativity, the sky's the limit in Berlin, which is one of Europe's big start-up capitals. In the last 20 years, the city has become a giant lab of cultural experimentation thanks to a spirit that nurtures and encourages new ideas as well as to once abundant space and cheap rent. Although the last two of these are definitely a thing of the past. Top international performers still grace Berlin's theatre, concert and opera stages; international art-world stars like Olafur Eliasson and Jonathan Meese make their home here; and Clooney and Hanks shoot blockbusters in the German capital. Highbrow, lowbrow and everything in between – there's plenty of room for the full gamut of cultural expression.
Laid-back Lifestyle
Berlin is a big multicultural metropolis but deep down it maintains the unpretentious charm of an international village. Locals and expats follow the credo 'live and let live' and put greater emphasis on personal freedom and a creative lifestyle than on material wealth and status symbols. Cafes are jammed at all hours, drinking is a religious rite and clubs keep going through the weekend into Monday. Size-wise, Berlin is pretty big but its key areas are wonderfully compact and easily navigated on foot, by bike or with public transport.
Tourist Attraction
Brandenburg Gate
Reichstag Building
Museum Island
East Side Gallery
Memorial to the Murdered Jews of Europe
Berliner Fernsehturm
Berlin Cathedral
Berlin Wall Memorial
Checkpoint Charlie
Copenhagen, Denmark
Denmark's capital, Copenhagen, is by far the largest city in the country. Here, you'll find the Parliament (Folketing) at Christiansborg, familiar to many through the Danish smash-hit TV series Borgen, and the residence of the Royal Family at Amalienborg. Arguably Scandinavia's most relaxed capital city, Copenhagen has a distinctly European feel, a friendly street-life, and unique café culture that will make you want to return time and time again. The city is perfect for wandering through at your leisure, or alternatively, make like a local and hop on a bike, the preferred mode of transport for many. Throughout the city, there's a nautical vibe reflected in the colorful shore-side homes of Nyhavn and tall ships docked along the quays. Remember, too, that this is where many would claim the much-vaunted Nordic food revolution began. As a consequence, Copenhagen is home to a great number of cutting-edge restaurants including world-renowned Noma where tables must be booked months, if not years, in advance.
Tourist Attraction
Tivoli Gardens
The Little Mermaid
Nyhavn
Amalienborg
Rosenborg Castle
Christiansborg Palace
The Round Tower
Strøget
Frederik's Church
Krakow, Poland
Riveting History
Alternating themes of destruction and rebirth run throughout Kraków's history, all the way back to the 13th century, when marauding Tatars sacked the city and pierced the town crier's throat with an arrow. A century later, Kraków was back on top as Poland's capital, and then dashed again in the 16th century when the capital moved to Warsaw. In more recent times, Kraków re-emerged after WWI only to be occupied by Nazi Germany 20 years later. After that came communism, and another chapter of rebirth. It's a never-ending episode of Games of Thrones and just as enthralling.
Stunning Architecture
Architecture buffs will think they died and went to heaven. Over the thousand years of Kraków's existence, all of the great European architectural styles – Romanesque, Gothic, Renaissance, baroque and art nouveau – have cycled through and left behind traces that prove the whole is infinitely greater than the sum of the parts. Find the world's largest late-Gothic altarpiece within the darkened interiors of St Mary's Basilica, and then step out into the sunshine to see the gleaming 16th-century Renaissance Cloth Hall, built at a time when Kraków's royal authority was at its apex.
Culture, Culture, Culture
Kraków may no longer be Poland's political capital, but it makes a strong case for being the country's cultural capital. The annual list of festivals and events is as long as your arm, and every week, it seems, brings another celebration of theatre, the arts, music, film, dance, literature and, yes, food. Did we mention there's even a pierogi fest? Outside the festival calendar, Cracovians are inveterate theatregoers, jazz aficionados, poetry lovers, film buffs and klezmer listeners, and seemingly every corner of the city, every dark basement and hidden garden, buzzes with artistic anticipation.
Pierogi, Vodka & More
No accounting of Kraków's charms would be complete without a nod toward the culinary. Come for your fill of traditional delights like kiełbasa (Polish sausage), pierogi and vodka, served everywhere from grand Gothic cellars to simple stands. But Cracovians also love to expand their palates. French, Italian and Asian-inspired restaurants are popular, while vegan and vegetarian foods are experiencing something of a moment – vegan sushi and meatless kebabs are all the rage. Finish off with lody (ice cream), a national mania.
Tourist Attraction
Wieliczka Salt Mine
Wawel Royal Castle
Main Square
The Cloth Hall
St. Mary's Basilica
Wawel Cathedral
Kraków Barbican
St. Florian's Gate
Town Hall Tower