A lake is an area of variable size filled with water, localized in a basin, that is surrounded by land, apart from any river or other outlet that serves to feed or drain the lake.
Lakes lie on land and are not part of the ocean (except for sea lochs in Scotland and Ireland), and therefore are distinct from lagoons which are shallow body of water separated from a larger body of water by barrier islands or reefs.
Chilika Lake, Odisha
While travelling to spots in Orissa, I came to know about this place called Chilika Lake. A large lake which is known for its Bluish-Greenish water, Avian Species, Red Crabs, Dolphins and for Boating. A lake dotted with numerous islands. One who is stressed or one who want to come out of tension,  I would suggest to them, Chilika lake is the best place to visit, to overcome such situations.
Blue in color, this lake invites birds for good food. Any one interested in Bird Photography can make good photos over here. Red crabs are also an attraction in this place along with Dolphins. It's not just the Birds or crabs that makes this lake, but the Boating. It was a lovely experience, boat moving slowly in middle of the lake with a noise of only motor, blue sky, blue water, birds, bamboos inside the lake, it was like heaven.
Sambhar Lake, Rajasthan
Sambhar, situated in the Indian state of Rajasthan, is a municipality of Jaipur and is also popularly known as the Salt Lake City. Civilization here goes back a long way, and houses the Sambhar Lake National Park, Sambhar Lake Tiger Reserve and is also home to the largest saline lake in India. Excursions to the Sambhar city and the wildlife sanctuary from Jaipur are pretty frequent. One of the prime national parks in Jaipur, the Sambhar Wildlife Sanctuary is also a prime supporter of the 'Project Tiger' conservation efforts. The Salt Lake was owned by various rulers of Jaipur and Jodhpur before it was leased to the British. Situated 65 kilometers from Jaipur, the lake is also a major hub for the production of salt. Bird lovers are also in for a treat here as Sambhar is the best place/town/sanctuary for bird watching. The main wildlife found at the Sambhar Wildlife Sanctuary includes flamingos, storks, sandpipers and redshanks.
How To Reach

By Air
The Jaipur airport is 118 kilometers away from Sambhar and is located in Sanganer. The airport is well-connected to all major flight routes/destinations in India and to international destinations. From the airport itself, there are many modes of transport like private/public buses and taxis etc that can be taken to reach the Salt Lake and its other attractions.
By Rail
The Sambhar Salt Lake station is the nearest train station, which is also connected to Jaipur Railway Station. There are frequent trains that shuttle to Jaipur on an hourly basis.
By Road:
Sambhar is well connected by road with all nearby towns. The NH-8 connects Sambhar to Malhan, which is directly connected to Jaipur.
The Best Time To Visit
The best time to visit Sambhar Wildlife Sanctuary and the lake is from October to March. Avoid travelling to Sambhar from June to September, as this is the monsoon season and neither would you find much wildlife then, nor would you be able to witness much of salt production.
Wular Lake, Jammu & Kashmir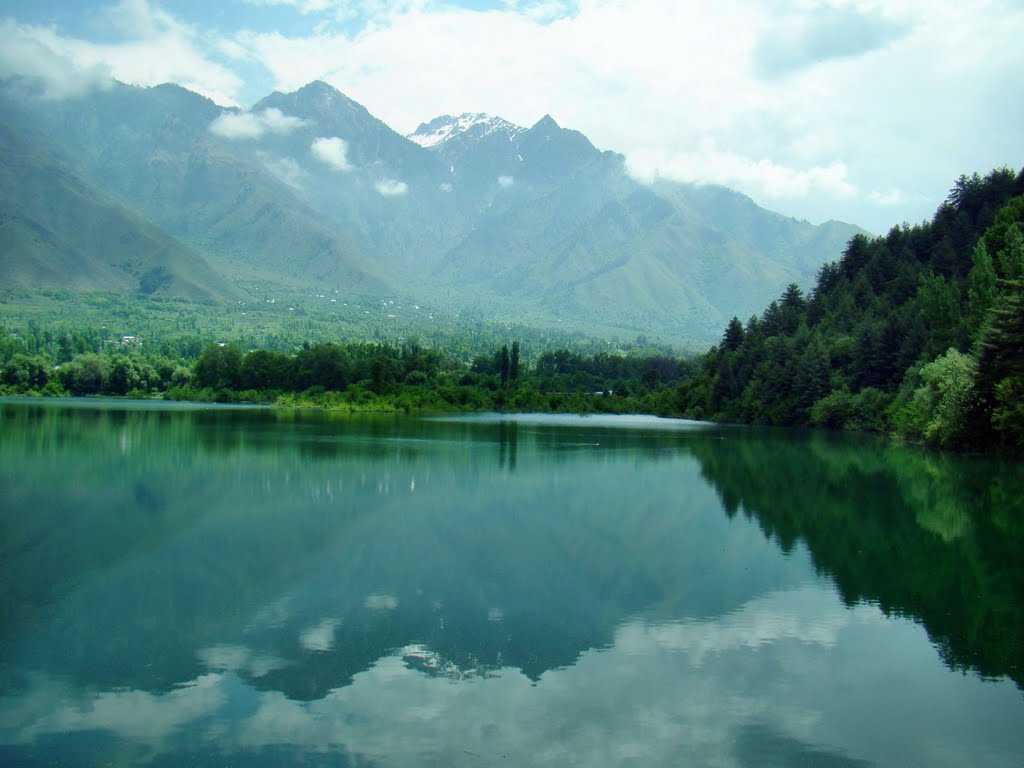 Wular Lake is the 2nd largest fresh-water lake of Asia, situated on the foothills of Haramuk Mountain. It is spread in a total area of 200 square km covering almost 24 km in length while its breadth is 10 km. The lake lies between the towns of Sopur and Bandippore, in Sangrama, near Baramula Road.
Main source of water for Wular Lake is River Jhelum. This lake also has a small island in its centre called the 'Zaina Lank'. This island was constructed by King Zainul-Abi-Din. Wular Lake is also said to be a remnant of Satisar Lake that existed in ancient times. The premises of this lake also form a popular sunset point.
How to Reach:
By Air
The nearest airport is Sheikh-ul-Alam International Airport Srinagar. It takes 2hrs and 10mins and near about 62.3 kms
By Train
The nearest railway station is in Sopore Railways Station. It takes 40 mins to reach.
By Road
To reach at this destination, buses or cabs can be hired from Srinagar or from Tourist Reception cent
Pulicat Lake, Chennai
Pulicat Lake or also esteemed as Pulicat Bird Sanctuary is one of the revered tourist sites located at the border of Andhra Pradesh and Tamil Nadu on the Barricade Island of Sriharikota. Coddled with ravishing nature and adorned with serene ambiance, Pulicat Lake covers a sprawling area of 759 sq km. Moreover, the lake is spread across Tiruvallur District, Nellore Tada, Sullurpeta, Doravari Satram, Vakadu, and Chittamuru Mandal, and thus, is the second largest lagoon in India. For bird watchers and ornithologist, the place is a perfect place to catch the sights of fascinating birds including the migratory ones, and thus, is also considered as a renowned bird sanctuary in Tamil Nadu. Birds like Storks, Kingfishers, and Flamingos can be captured at Pulicat Lake. Moreover, the coastal climate of this place makes it easy and comfortable for tourists to spend long hours relishing and adoring the natural beauty of Pulicat Lake. Giving an impressive touch to the surrounding of the lake are the colonial buildings from the Dutch Era that proffers a majestic sight to behold. Along with plenty of sightseeing to perform, the lake also gives tourists a lifetime opportunity in Tamil Nadu to indulge in water activities. Therefore, pamper yourself with an inevitable vacation at Pulicat Lake in Tamil Nadu. While enjoying your time at the lake, just make sure to follow instructions of the lake for your own safety.
Sasthamcotta Lake , Kerala
Being called the 'Queen of Lakes' is no small distinction, but a visit to Sasthamkotta in Kollam district helps you understand the moniker. The largest freshwater lake in Kerala, it has always been a hotbed for tourist activity.

Flanked by magnificent hills on three sides, this area is also home to one among Kerala's most important pilgrimage sites, the ancient Sastha Temple. One can find friendly monkeys on its premises that are considered divine entities by the locals. Dedicated to both Lord Ganesha and Lord Ayyappa, the monkeys are believed to be the faithful entourage of the ruling deity, the Dharmasastha.

People love coming and feeding the beautiful animals, along with soaking in the spiritual ambience of the entire place.
Getting there
Nearest railway station: Kollam, about 29 km
Nearest airport: Trivandrum International Airport, about 71 km