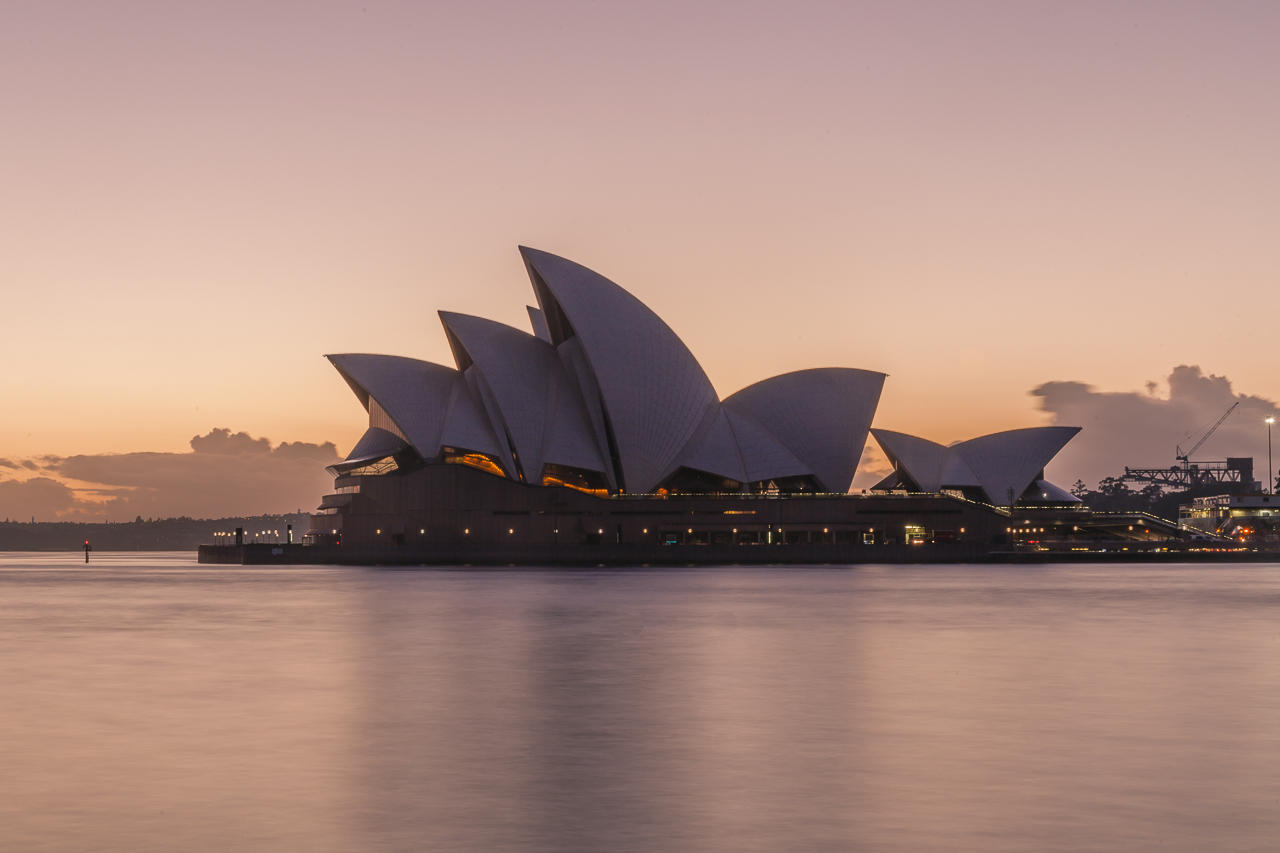 Call it autumn, call it fall, April in Oz is one of the best times of the year for a rural jaunt. With the vernal equinox equinoxed and the leaves on the turn, the slightly cooler air warrants trips to cosy, nourishing nooks (unless of course you're in Queensland where it's perfect as usual).Wherever you happen to be in this great wide land, take it from us and go check out these amazing places, all curated for a leisurely autumn jaunt.
Launceston, Tasmania
Graced by elegant 19th-century buildings and oak-studded parks, Launceston lies in a picturesque spot on the island's northeast at the head of the Tamar River. History and architecture buffs will find plenty of things to do in Tasmania's second largest town. Beautifully restored colonial buildings, manicured public squares, and well-tended parks infuse an air of English charm in the center of Launceston, and you can explore the town's fascinating history on a heritage trail.
Nature is another big draw. A mere 15-minute stroll along the river from the town center lies beautiful Cataract Gorge, with its cascades, hiking trails, and gardens, and you'll find plenty of Launceston adventures in the surrounding wilderness, from ziplining and ropes courses to mountain biking. Launceston is also a hot spot for foodies, thanks to the bounty of high-quality produce from the nearby Tamar Valley.
In the surrounding countryside, grand old mansions and estates, some of which are World Heritage sites, attest to Launceston's early prosperity and are lovely locations for day trips. The city is also only a 2.5-hour drive from the state capital, and you'll find plenty of tourist attractions between Launceston and Hobart, along the way.
Attraction
Cataract Gorge Reserve
Queen Victoria Museum and Art Gallery
City Park, Launceston
James Boag Brewery Experience
Tasmania Zoo
Tamar Island Wetlands Centre
Country Club Tasmania
Penny Royal Adventures
Tamar River Cruises
Gold Coast, Queensland
While Queensland's Gold Coast is a destination that hangs its hat on being a viable year-round destination due to its remarkably consistent and sunny weather, there are particular times of year when visiting may not be so desirable. The peak of winter means you'll miss out on taking advantage of the many opportunities for watersports, the summer period can provide some uncomfortably hot days with high UV ratings, and the annual Schoolies Week celebrations put something of a damper on the mid-November to early December period.
April is a month that suffers from none of these problems and instead serves to highlight all the best of what one of Australia's most popular getaway destinations is all about.
April has less rainfall than summer yet still boasts the warm weather for which the region is renowned, this will allow you to take advantage of all the aquatic activities on offer whether it be hitting the beach, kayaking, jet skiing, or taking a cruise through its expansive waterways. Due to the presence of the Easter Holidays and the popularity of the Gold Coast for its theme parks, be sure to aim for the end of April to avoid the peak of school holidays unless travelling with kids yourself as both attraction queue times and accommodation prices will be at a premium while the children are off school.
Attraction
Sea World
Warner Bros. Movie World
Dreamworld
SkyPoint Observation Deck
Currumbin Wildlife Sanctuary
Springbrook National Park
Burleigh Heads
Wet'n'Wild Gold Coast
Broadbeach
Barossa Valley, South Australia
The beautiful Barossa Valley, about 60 kilometers northeast of Adelaide, is one of Australia's oldest and most famous grape-growing regions. Fertile soils and a gentle climate, with hot summers and wet winters, nurture a bounty of high-quality, fresh produce, making this a hot spot for foodies. You can feast your way around the valley, dining in award-winning restaurants and sampling scrumptious fruits, hand-crafted cheeses, smoked meats, and traditional German breads and pastries.
In addition to all the gastronomic treats, you'll find plenty of other things to do here. Carved by the North Para River, this fertile valley was settled by German and British immigrants in the 1840s, and its villages are steeped in European charm. Heritage buildings, antique stores, stone cottages, cafés, and craft shops line the leafy streets, and you can explore the key landmarks on scenic heritage trails.
Barossa Valley attractions for the family include hiking in the nearby conservation parks, sampling local treats at the farmers markets, visiting local art galleries, and even a whispering wall.
Exploring the valley is easy. Sightseers can follow a scenic drive, bike the trails, or hop aboard a hot air balloon or helicopter for an eagle's-eye view of the verdant landscapes. Driving from Adelaide to the Barossa Valley takes about 50 minutes.
Discover the best things to do in this picturesque region with our list of the top attractions in the Barossa Valley.
Attraction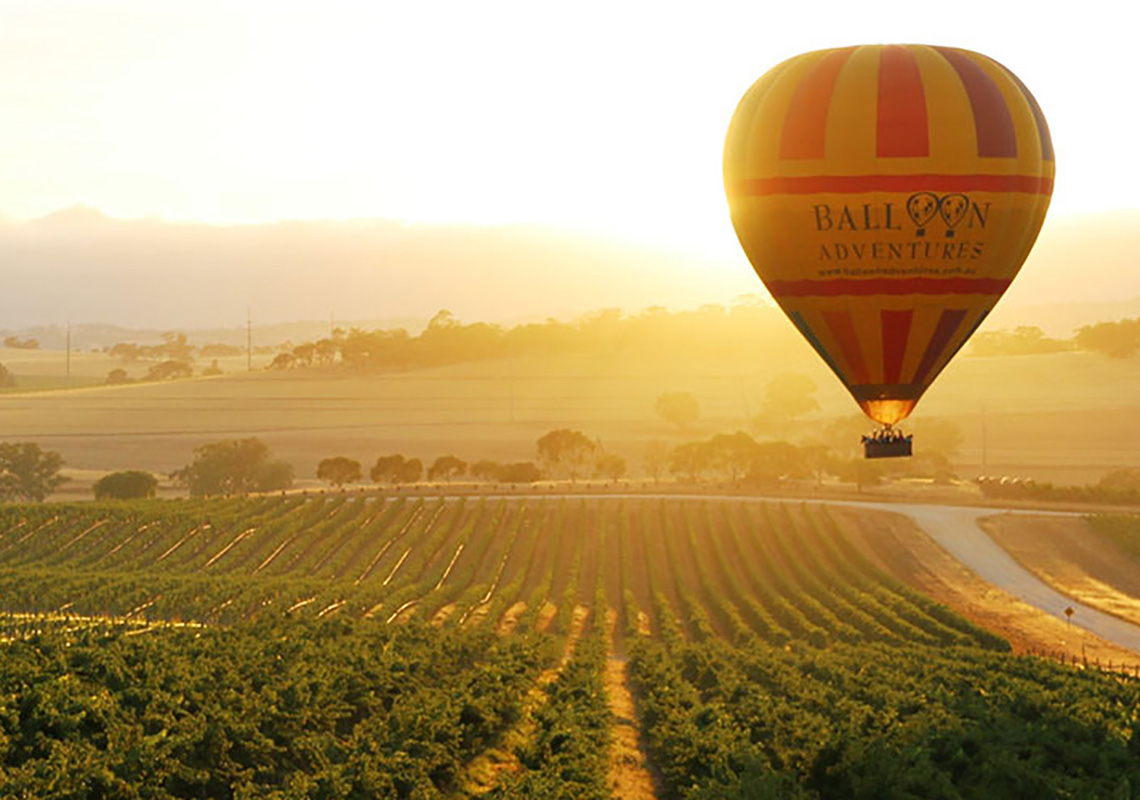 Seppeltsfield
Big Rocking Horse
Hentley Farm
National Motor Museum
Pindarie
Torbreck Vintners
Para Wirra Conservation Park
Two Hands Wines
Alice Springs & The Red Centre, Northern Territory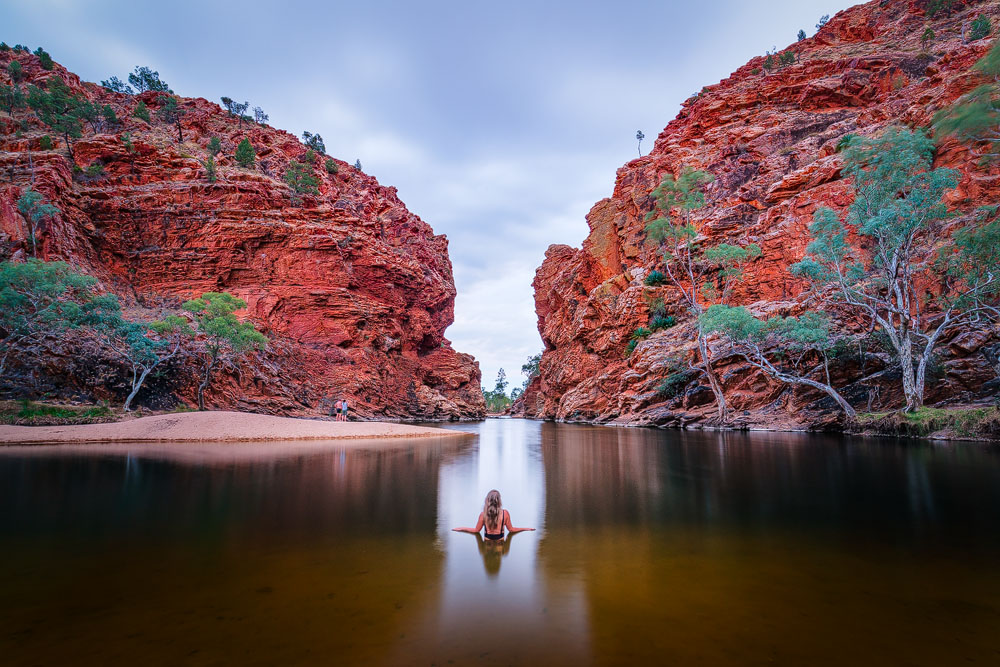 You may know it's sacred to the Aboriginal people here, and that it turns some spectacular colours at sunrise and sunset. You might not know that you can experience it through Aboriginal eyes, or that there are many other sacred and breathtaking sites here in Australia's vast centre. Uluru's cousin Kata Tjuta is just 40 kilometres away and you'll find the awe-inspiring Kings Canyon not far from Alice Springs.
You might not realise that this landscape has green vegetation and lush waterholes as well as dusty red roads and huge slabs of rock. And what you won't really understand until you get here is the magic, majesty, silence and splendid isolation of Australia's Red Centre.
Attraction
Alice Springs Desert Park
Alice Springs Reptile Centre
Olive Pink Botanic Garden
ANZAC Hill
West MacDonnell National Park
Todd River
Todd Mall
Todd Mall Markets Alice Springs