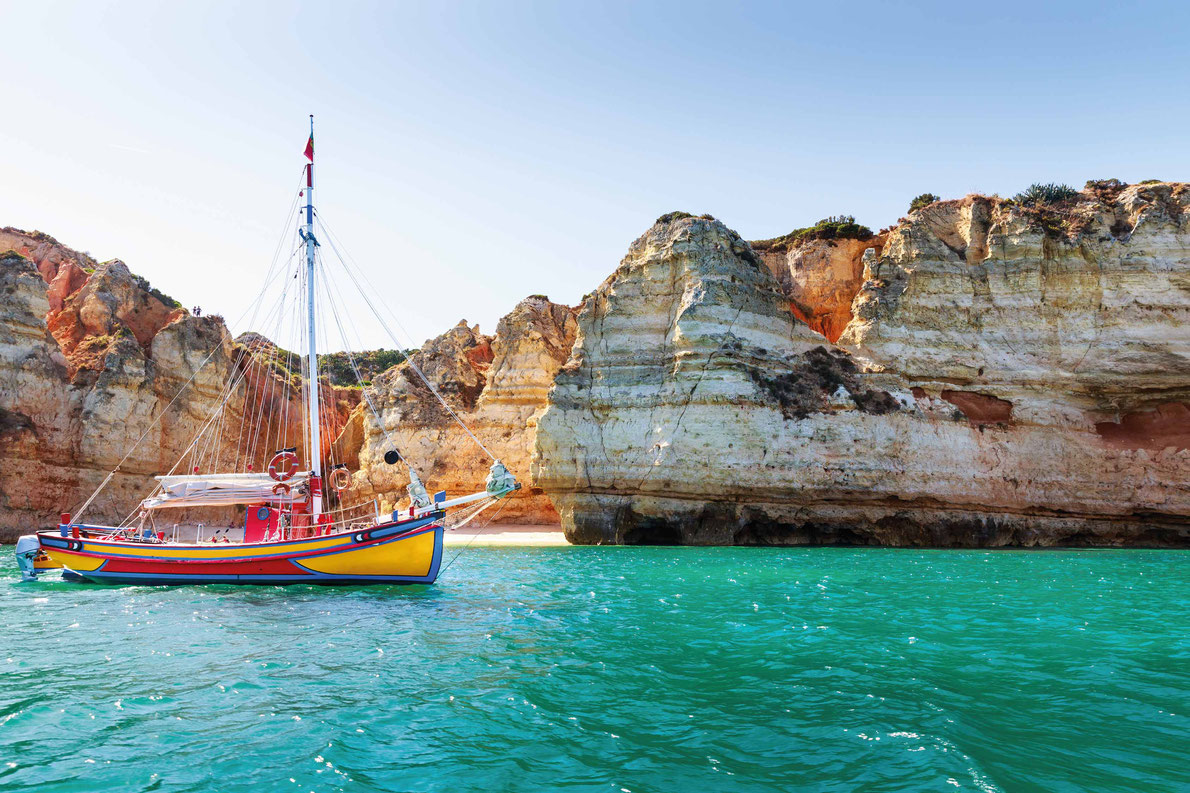 In many ways, September is the single best month for a visit to Europe. Only the northernmost cities are getting cool this time of year, and nearly every other city has arguably their best weather of the year. Better still, the crowds of July and August are home again, so you can enjoy the mild weather with smaller crowds.
Costa del Sol/Malaga, Spain
Without doubt the Costa del Sol is one of the most popular tourist destinations in the world. Stretching from Almeria to Tarifa, it caters for all tastes, ages and nationalities; with such a wide range of facilities and attractions, there is something for everyone to enjoy.
Miles of sandy beaches, fantastic all year round warm climate and modern facilities keep tourists flocking back year after year to resorts such as Torremolinos, Benalmadena, Fuengirola, Marbella
and Estepona.
East of Malaga is less popular than west, but no less appealing, from Rincon de la Victoria, Torre del Mar and Velez Malaga, to Nerja; the area combines beautiful coastline, with
white-washed villages and some of the most spectacular inland scenery of the Axarquía.
History & Culture
The area's history dates back to the Phoenicians and has since been inhabited by Greeks, Romans and Moors, all of whom have left their mark on the architecture and culture of the region.
The Costa del Sol is as much steeped in culture as any other region of Andalucia; from Picasso, to
bullfighting, flamenco to the colourful ferias, the region has an immense cultural offering.
Towns and Villages of the Costa del Sol
Nerja is situated at the eastern tip of the Costa del Sol, in the province of Malaga, 50 kilometres from the city of Malaga and within an hour and a half's drive from Granada and the ski resort of the Sierra Nevada.
Malaga is the capital city of the province of Malaga and Andalucía's second largest city with 600,000 inhabitants. The locals are very friendly and extroverted people, which could have something to do with the great year-round weather, fabulous Mediterranean diet or simply because they live in a beautiful, cultural city by the sea.
The seaside resort of Benalmadena has grown rapidly in recent decades due to tourism and has become one of the Costa del Sol's prime locations.
Fuengirola is situated between Malaga and Marbella, close to the towns of Mijas and Benalmadena, it is one of the most popular tourist towns on the Costa del Sol; it's a great holiday choice for families and children with its fantastic offering of beach, facilities and activities.
Marbella is one of the Mediterranean's most representative tourist venues and a top favourite for holidaymakers. Its impressive and luxurious infrastructure of yacht harbours, golf courses, fine dining, nightlife, great beaches, medical facilities and its closeness to Malaga airport, are key all reasons why so many holidaymakers choose Marbella as their favourite destination.
Estepona is one of the most popular destinations for both tourists and foreign residents alike on the Costa del Sol, yet even today it still manages to retain it's old Andalusian charm. Located at the western end of the Costa del Sol at the foot of the Sierra Bermeja mountains.
Leisure Activities
With millions of people annually visiting the Costa del Sol it's not surprising that there is a
comprehensive infrastructure of leisure facilities and activities.
The coast boasts one of the highest concentrations of world-class golf courses, to the extent that it is
often dubbed "The Costa del Golf". There are over 60 courses in total, from beginner and easy courses, through the elite courses like Valderrama in Sotogrande, which plays host each year to the Volvo Masters.
For families there are theme parks galore, plus water parks, go-karting, safari parks and many beautiful public gardens. For younger visitors the main areas of attraction are Benalmadena's
Puerto Marina (Marina Port) and the famous, or infamous Puerto Banus. Both are trendy and chic, but be warned the bars and clubs don't get busy until near midnight and stay open till dawn.
The coast has also fast become a first-class destination for those looking for a spa and relax holiday. From the Arabic spa in Málaga to five star Thalosso spas in luxury health resorts; there is a healthy option for everyone's budget.
Cuisine
Diversity, freshness and character are three words, which sum up well the cuisine of the Costa del Sol.

Diversity: the diverseness of the cultures that reside here, coupled with the high volume of tourism, means that you can expect to find any style or nationality of cuisine.
Freshness: situated on the Mediterranean expect to savour fish freshly caught that day, combined with fresh ingredients from the 'campo' (countryside).
Character: no matter what region you are in, Spanish cuisine is always full of character: rich meat stews, quirky platters of fried fish and teasing tapas that will have you shouting to the waiter to bring more.
Tourist Attraction
Alcazaba
Picasso Museum Málaga
Catedral de la Encarnación de Málaga
Costa del Sol
Gibralfaro
Castillo Gibralfaro
Roman Theatre
Tivoli World
Mercado Central de Atarazanas
Algarve/Faro, Portugal
Faro is a historic and culturally rich city that boasts a variety of fascinating tourist attractions. Sadly, Faro is often overlooked, considered purely for its airport, but spend time in Faro, and you will discover a charming and authentic Portuguese city.
The delightful historic centre (the Cidade Velha) of Faro is encircled by ancient city walls and contains a Gothic cathedral, the Paço Episcopal palace and pretty cobbled backstreets. Outside of the city wall is a modern city centre, with pedestrianised shopping streets, scenic plazas and variety of restaurants and bars.
Highlights of Faro city
• The Gothic Se cathedral and view from the tower
• The neoclassical Arco da Vila gate, set within the ancient Moorish city walls
• The macabre bone chapel, lined with the bones of over 1,000 monks
• The peaceful Jardim Manuel Bivar plaza
Highlights of a holiday to Faro
• A boat tour of the Parque Natural da Ria Formosa
• The deserted beaches of the Ilha Deserta
• The small fishing community on the Ilha da Culatra
• The bustling summer beach resort of Praia de Faro
Tourist Attraction
Ria Formosa
Culatra Island
Barreta Island
Vale do Lobo
Cathedral of Faro
Tavira Island
Arco da Vila
Igreja do Carmo
Ilha do Farol
Antalya, Turkey
Antalya is one of the oldest cities located in the country of Turkey. This place is known to be one of the largest cities situated across the coasts and has a population of around a million. This city is now characterised both as stylish as well as modern according to its standards. This place is a heaven for anyone who loves watching clear sunsets as well as beautiful beaches.
Antalya was found in the year 150 BC and was initially named as Atallia in the honour of its founder Attalos II. This place is known to be one of the most famous tourist destinations across whole turkey. Over the year its beautiful beaches as well as soothing atmosphere attract thousands of tourist across it shore. With a population of about a million this place was once the main trade centre of Romans. Within this city you would also find the old city of Antallya called as the Kaleici which attracts thousands of audiences separately. Basically it is two tourist spot in one and is one of the emerging tourist places across world.
Tourist Attraction
Hadrian's Gate
Düden Waterfalls
Konyaaltı Beach
Antalya Museum
Kurşunlu Waterfall Nature Park
Yivliminare Mosque
Karaalioglu Park
Hıdırlık Tower
Antalya Aquarium
Split, Croatia
Croatia's second-largest city, Split (Spalato in Italian) is a great place to see Dalmatian life as it's really lived. Always buzzing, this exuberant city has just the right balance between tradition and modernity. Step inside Diocletian's Palace (a Unesco World Heritage Site and one of the world's most impressive Roman monuments) and you'll see dozens of bars, restaurants and shops thriving amid the atmospheric old walls where Split has been humming along for thousands of years.
To top it off, Split has a unique setting. Its dramatic coastal mountains act as the perfect backdrop to the turquoise waters of the Adriatic and help divert attention from the dozens of shabby high-rise apartment blocks that fill its suburbs. It's this thoroughly lived-in aspect of Split that means it will never be a fantasy land like Dubrovnik, but perhaps it's all the better for that.
Tourist Attraction
Diocletian's Palace
Saint Domnius Cathedral
Mestrovic Gallery
Bacvice Beach
Riva
Jupiter's Temple
Beach Bene
Archaeological Museum