There is just one time in your life when you have time, energy and money (okay, not heaps, but bundles at least? small bundles?) to spend and in these times, you're all pumped up. C'mon world. Bring it on. Listen up adventure squad and quiet time maniacs, there's something here for all of you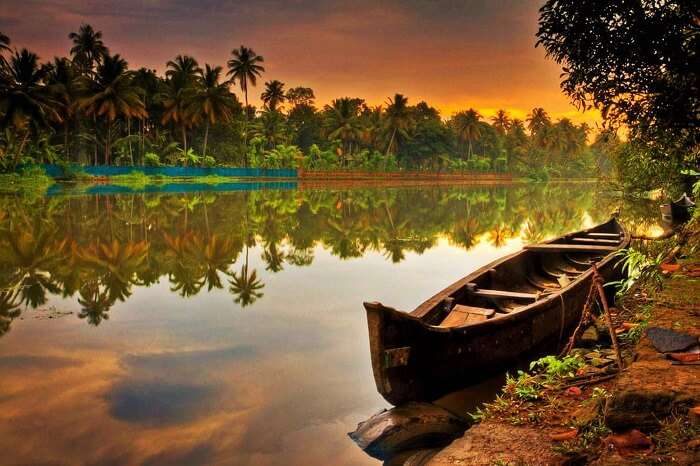 Kochi, Kerala
Kochi also referred to as Cochin or Ernakulam, is one unique city in Kerala. Although it has a metropolitan appeal to it, also has places that bring to life an old world charm, that has been luring tourists, especially history buffs, quite consistently over the years. The Portuguese, British and Dutch have left their marks in the city, especially in the palaces and museums, making Kochi the eclectic beauty it is now
Situated on the south-west coast of India, Kochi or Cochin is a bustling commercial port city with a trading history that dates back to at least 600 years. Called as the Queen of the Arabian Sea, the city is the financial, commercial and industrial capital of Kerala.
The city is marked by influences of Arabs, Dutch, Phoenicians, Portuguese, Chinese and the British city as well as that of the Indian rule of the Chera Dynasty followed by rule of the Feudal Lords. A gaggle of islands interconnected by ferries, this cosmopolitan town has upmarket stores, art galleries and some of the finest heritage accommodations. In a true vintage-meets-future fashion, pubs, restaurants, shopping hubs and futuristic stores crowd Ernakulum, Jew Town and Fort Kochi while palaces, beaches, temples and heritage sites marking their presence too. Kochi is also an important place to see Kathakali and Kalarippayattu performances and annual Biennale Festival.
Goa Beach Sunset and Crazy Night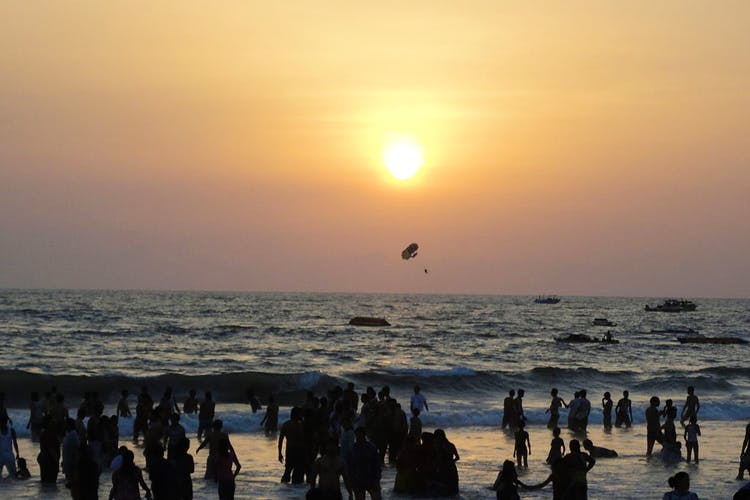 Lying on the west coast, Goa is one of the smallest states in India known for its brilliant beaches, scrumptious food and Portuguese heritage. Panjim, the capital city located in the centre is well-connected with an international airport and roads and trains run from North to South part of Goa. With a coastline stretching for over 100 kilometres, Goa has numerous beaches that attract millions of visitors. While Baga and Calangute are more popular among the Indian family crowd, Anjuna and Arambol draw a lot of foreign tourists. The beaches in South Goa are relatively lesser explored, but some of them like Agonda and Palolem are more beautiful. A former Portuguese colony, Goa also boasts of beautiful architecture from the colonial era with many churches and old-style bungalows. The people are quite friendly towards tourists and celebrate many festivals throughout the year. While the seafood is excellent, Goa has one of the best nightlife in the country with trendy bars, beach shacks, elegant cafes and many clubs and discotheques. Thanks to lower alcohol prices in the state, Goa is also great for younger tourists with relatively tighter pockets.How to Travel to Goa

Goa Airport: Goa Airport or Dabolim Airport (GOI) is the airport in Goa.
Flights to Goa: Goa tourism aims to make travelling easier for visitors. There is flight connectivity from almost all the cities in India to Goa that maintain Goa's tourism.
Goa Railway Station: There are several railway stations in Goa like Canacona, Karmali, Kulem, Madgaon, Pernem, Sanvordem Curchorem, Thivim and Vasco da Gama.
Trains to Goa: Visit Goa through train if you want to have a budget Goa tour visit as there is train connectivity from almost all the cities to Goa.
Goa Bus Station: Goa has many bus stations. The major Goa bus stations are Panjim, Margao and Mapusa bus station.
Buses to Goa: If you want to visit Goa by road, there are frequent buses to Goa from several nearby cities like Mumbai, Bengaluru, Hyderabad.
Thekkady Tourism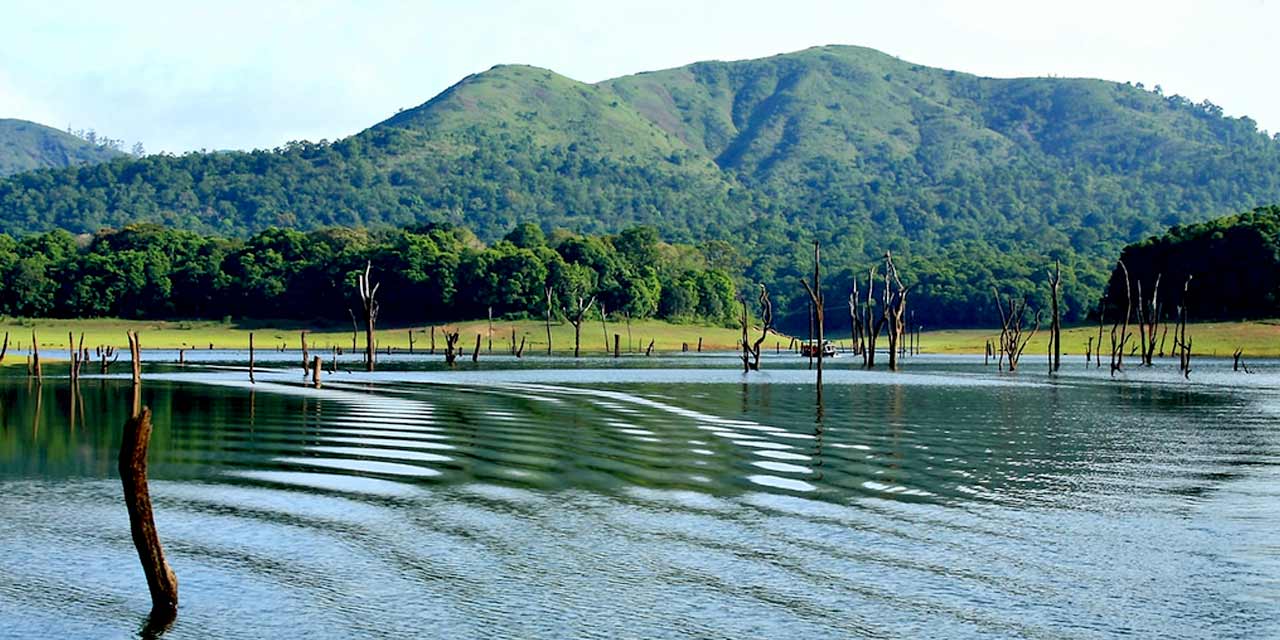 Home to the country's largest Tiger Reserve- Periyar, Thekkady is a great way to enjoy a jungle vacation.
Periyar National Park, being a major attraction, is one place where you can enjoy bamboo rafting in the catchment area of Mullaiperiyar Dam, hiking, and in the midst of the wilderness, shopping! Popular for its good eating joints, you can also enjoy its vast stretches of spice gardens and various adventure sports. You can also enjoy a night trek in the wilderness of Periyar. The early morning ride in the boat within the sanctuary is an extremely awesome experience and you might be able to spot wild elephants, bisons, wild boars, various kinds of birds, etc. Anakarra is also located nearby which is a great place to enjoy nature. Murikaddy is located around 5 km from the city and is famous for coffee and spices plantations. Chellar Kovil is another area located nearby with a lot of picturesque waterfalls and cascades. Mangala Devi Temple, located at an altitude of 1337 m and at a distance of around 15km from Thekkady opens only on the Chitra Pournami Festival
hekkady is known for its plantations which are spread over a wide area. The Plantation Eco-Tours are arranged from the District Tourism Information Office at Thekkady junction at Kumily.
This tour covers cardamom, pepper, coffee and tea plantations, tea factories, tribal settlements and the surrounding hill regions.
Varkala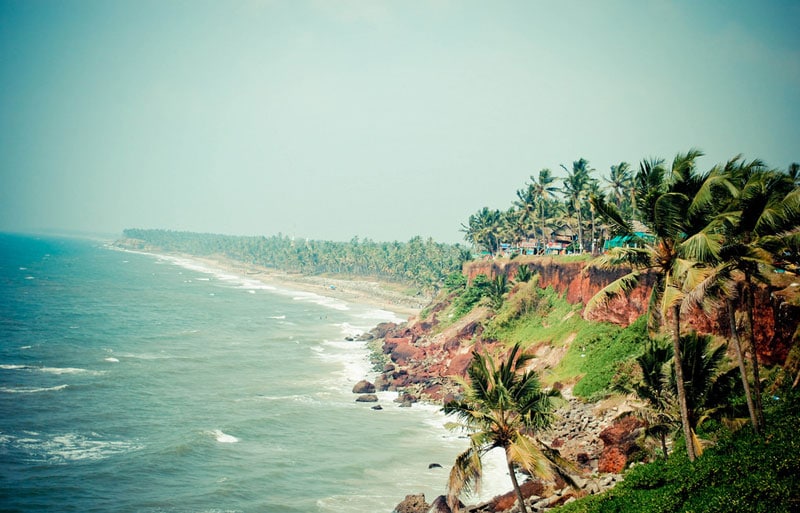 Varkala is a coastal town in the southern part of Kerala known for the unique 15m high 'Northern Cliff' adjacent to the Arabian Sea. It is popular for its hippie culture, shacks on the cliff serving great seafood and playing global music and the samadhi of Kerala's saint Sree Narayana Guru. Varkala is also known for Jardana Swami Temple, also known as Dakshin Kashi.

Varkala has some of the best pristine beaches, hills, lakes, forts, lighthouses, natural fisheries and springs – all of this together makes this town a little paradise. You will also find a lot of shops with signboards in Hebrew selling Yoga mats, oxidised silver jewellery and harem pants made of cotton. Ayurvedic spas, affordable resorts, hostels, clean beaches make it a must-visit city of Kerala.
Kanchipuram Temple
Located in the south-Indian state of Tamil Nadu, Kanchipuram is one of the holiest sites in the country after Varanasi. It is also known as the City of Thousand Temples because of the vast number of temples located here. Kanchipuram temples have a special place in the hearts of Hindus, and that is why the city is often counted as a pilgrimage site amongst the followers of this religion. People often travel from all over the country to witness the beautiful stone cravings, magnificent shrines and the gorgeous chariot processions held here.
How to reach Kanchipuram
Kanchipuram is 64 km away from Chennai International Airport which is very well connected to all major Indian cities. From the airport, you can take a taxi to Kanchipuram. Furthermore, the city also has its own railway station which is well-linked with Delhi, Mumbai, and Chennai. Lastly, regular bus services are available from Chennai, Tirupati (which is 128 km away), and Pondicherry (which is 127 km away). You can also book a private bus from Delhi, Mumbai or Jaipur.