As any Aussie knows, July means winter, winter means cold, and cold means it's time for a getaway. Add in the fact that Australian weather seems to be getting cooler and more unpredictable every year, and it's no wonder that July has become one of the most popular months for Aussies – especially those who live in our bigger cities down south – to take annual leave in an attempt to soak in some sunshine, or perhaps go in the opposite direction and embrace the peak snow period.
Darwin, NT
Situated on the edge of a harbour bigger than Sydney's, Darwin is a beautiful, fascinating tropical city – a melting pot of people and cultures that prides itself in its unique and friendly laid-back lifestyle. While a sophisticated, modern city in its own right, it is also one steeped in history, one that has endured many hardships on its way to establishing itself as the gateway to Asia. It is the home of NT commerce and business and with its world-class natural and cultural attractions it is also a thriving hub of activity in terms of tourism, nightlife and retail. Here are just a few of the attractions well worth visiting while you are in town.
AUSTRALIAN AVIATION HERITAGE CENTRE
Open daily, this centre features an impressive collection of the Territory's aviation history from the aviation pioneers and record breakers to the Territory's frontier role in WWII. There is a massive B52 Bomber, Mirage and Sabre jets, a Spitfire replica and Wessex and Huey Cobra helicopters. The development of the jet age is depicted through displays and photographs and the Bombing of Darwin exhibition here is a must see.
BURNETT HOUSE
Built in the late 1930s, Burnett House is a Heritage-listed National Trust property and an excellent example of early tropical architecture. Here, you can relax in the gardens and enjoy ribbon sandwiches and Devonshire teas at High Tea every Sunday from 3.30-6pm.
MINDIL BEACH SUNSET MARKETS
Held every Thursday and Sunday night from April 25th to October, these are Darwin's largest and most popular weekly markets. They feature a multitude of stalls offering international cuisine, arts, crafts and entertainment. The combination of great food and an electric atmosphere make it a must visit. Enjoy a picnic dinner on the beach while watching a spectacular tropical sunset.
Other popular markets worth visiting are the Saturday morning Parap Village Markets, the Sunday morning Nightcliff Markets and Rapid Creek Markets (Darwin's oldest markets) and Palmerston's Friday night markets.
MUSEUM & ART GALLERY OF THE NT
The museum, situated at Bullocky Point, features collections of the region's art, natural science, history and culture. Encompassing Aboriginal art and culture, arts and craft from south-east Asia and Pacific regions, maritime archaeology and Northern Territory history, the museum also houses a great Cyclone Tracy exhibit and the chance to meet Sweetheart, the Top End's most famous crocodile.
CHARLES DARWIN NATIONAL PARK
Just a short drive from the city, this park was developed to show visitors the rich mangrove habitats of Darwin Harbour. Relics of Darwin's involvement in WWII can also be seen here. These reinforced concrete bunkers were used for safe storage of munitions during the wartime action.
Mt Buller, VIC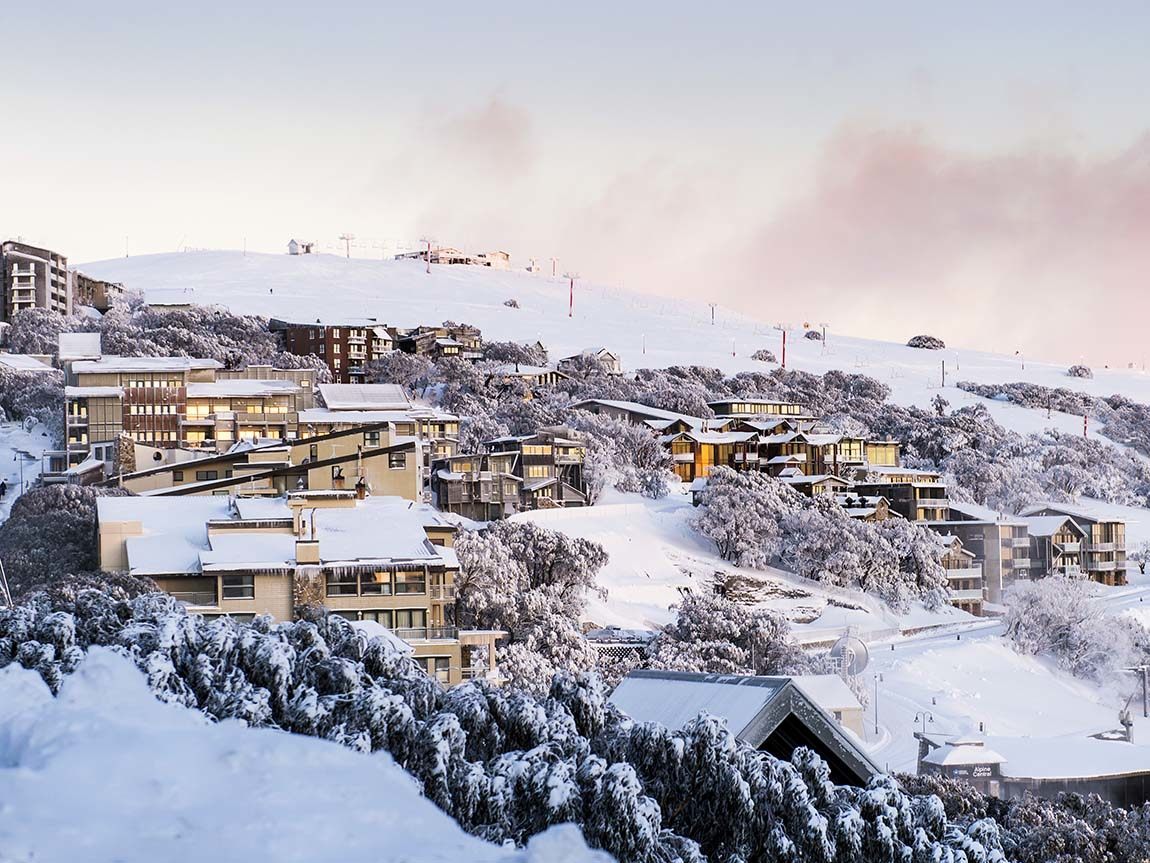 Escape the hustle of city life and find adventure and relaxation just a few short hours from Melbourne at Mount Buller, Victoria's most accessible alpine resort. From heart-stopping ski runs and toboggan fun in the winter to high-octane mountain biking and multi-day hikes in the warmer months, Mount Buller offers the best of every season.
SNOW DAYS
With Mount Buller's proximity to Melbourne, it's perfect for both day-trippers and serious holidaymakers. And once you're on the slopes, make use of Victoria's most extensive lift network to get around and maximise your fun.
Explore Buller's 300 hectares of snowfields and the mountain's longest run at 2.5 kilometres, with an average snow cover of one to two metres. Hit the terrain parks to practise your flips, tricks and turns or try out the ultra cross course. There's plenty for the kids too, with snow play, tobogganing, sled dog tours, twilight skiing and the magical Gnome Roam adventure.
Unwind after an action-packed day in the snow at Breathtaker on High, where you can choose from spa treatments, geisha tubs and steam rooms during winter.
SUMMER ON THE MOUNTAIN
Relish clear skies and mild temperatures and take in soaring views from the 1,804-metre summit. Pack a picnic of local supplies and join in summer events and festivals. You can even stay on the mountain during summer.
Download the free Mt Buller Walks app and access a range of audio tours of Mt Buller's iconic walks. Learn about art on the Mt Buller Sculpture Park Walk, take the kids on the Gnome Roam, or enjoy an educational tour of the resort.
WALK, RUN & CYCLE
Explore every inch of Mount Buller and the surrounding region's stunning scenery. Take in panoramic views on Mt Buller's popular hiking trails, an inspiring way to get close to nature and stretch the legs at the same time. Alternatively, take things up a gear on a trip to Mt Stirling. Discover Craig's Hut and nearby Bindaree Falls along the marked 4WD tracks or join local horsemen on a tour through the mountains.
Ride from summit to summit and take in spectacular views on a mountain bike. With Mount Buller's wide range of tracks and trails you can cruise through gentle terrain or experience the thrill of a downhill trail. Take the 7 Peaks Challenge or try Copperhead, a new trail that mixes beginner downhill and cross-country riding.
ATTRACTION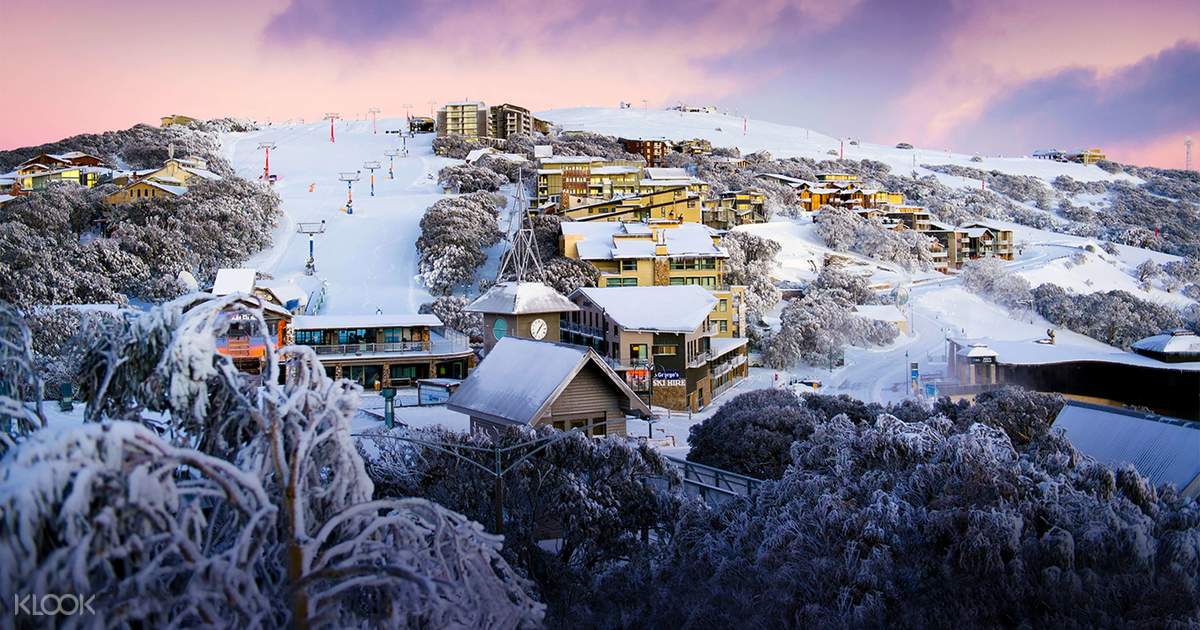 Mount Buller
Mount Stirling
Craig's Hut
Alpine National Park
Mount Howitt
Bluff Hut
Vallejo Gantner Hut
SKI Club of Victoria
Port Douglas, QLD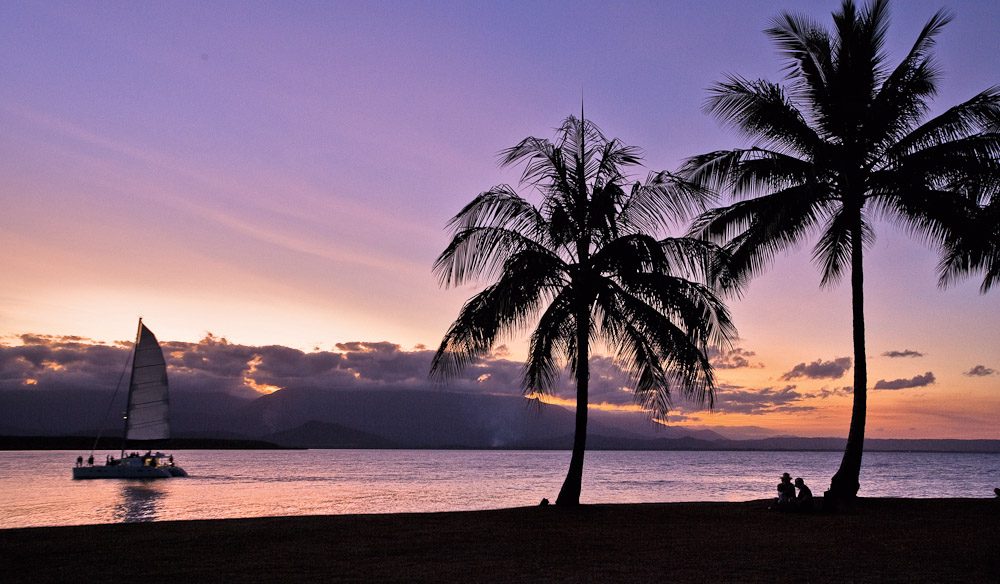 Port Douglas is the gateway to the World Heritage wonders of Tropical North Queensland. It is the closest mainland port to the Great Barrier Reef and only a short drive into the heart of the Wet Tropics rainforest at Daintree and Cape Tribulation.
Getting to Port Douglas from Cairns is an hour's drive along one of Australia's most scenic coastal roads with the rainforest on one side and the Great Barrier Reef on the other.
Favoured by A-list celebrities as the place to get away, Port Douglas is an intimate and relaxed town where food, wine, arts and culture are appreciated. The friendly locals are only too happy to include visitors whether it's sharing their favourite coffee stops and fishing spots or playing 18 holes on a world-class golf course.
Feel the pace slow as you revitalise with lazy days on the beach, or come alive and explore nature's untamed tropical wonders. Swim at beautiful Four Mile Beach, wander down the main street for boutique shopping with a tropical twist, dine with the birds at a wildlife park or dive into the Great Barrier Reef.
Nearby is Mossman Gorge, a spectacular freshwater swimming hole where you can experience local Indigenous culture and explore the Daintree rainforest.
Restaurants are many and varied with delicious interpretations of local produce and tastes from around the world, or relax with a counter meal at a glorious Queenslander pub.
While luxury is definitely a highlight of Port Douglas with magnificent resorts, elegant homes and superb apartments the holiday choice of the well-heeled, backpackers and families are equally well catered for in the relaxed tropical atmosphere of Port.
ATTRACTION
Wildlife Habitat
Quicksilver Cruises
Four Mile Beach
Visit Port Douglas & Daintree
Poseidon Outer Reef Cruises
Silversonic – Scuba Diving & Snorkelling
Four Mile Beach, Port Douglas
Macrossan Street
Wavelength Reef Cruises
Noosa, QLD
Stylish and sophisticated, Noosa Heads is a favorite Aussie beach resort and vacation destination on the Sunshine Coast in southeast Queens Island. Its subtropical climate and beautiful, bush-fringed beaches are two of the area's top draws. Noosa comes from an aboriginal word meaning "shade" or "shadows," possibly a reference to the dense eucalyptus forests in the area. Today, vast tracts of bushland still bristle along the headland here in Noosa National Park, where snoozy koalas cling to the eucalyptus trees, and walking tracks offer gorgeous views of the glistening sea. A short stroll from the park, the golden sands and surf breaks of Noosa Main Beach lure swimmers, surfers, and sunbathers. Other popular things to do here include shopping along chic Hastings Street, boating on the Noosa River, and feasting on fresh local produce at the area's farmers markets and gourmet restaurants. Noosa Heads also hosts a fun line-up of festivals, including events for sports lovers and foodies
ATTRACTION
Sunshine Coast
Noosa National Park
Noosa Main Beach
Sunshine Beach
Hastings Street
Eumundi Markets
SEA LIFE Sunshine Coast Aquarium
The Big Pineapple