India, being a paradise for travel aficionados, has some special places that exhibit the true colors of the fall. Autumn is the season when our surroundings undergo a subtle change and the weather becomes pleasant. With so much of oozing charm around us, there are many places to visit in October in India that wear the fresh cologne & oodles of colors and compel us to step out of our homes and get enthralled by nature's magnificence. So, pack your bags and encash your wanderlust by embracing these top places to visit across the length of India in October.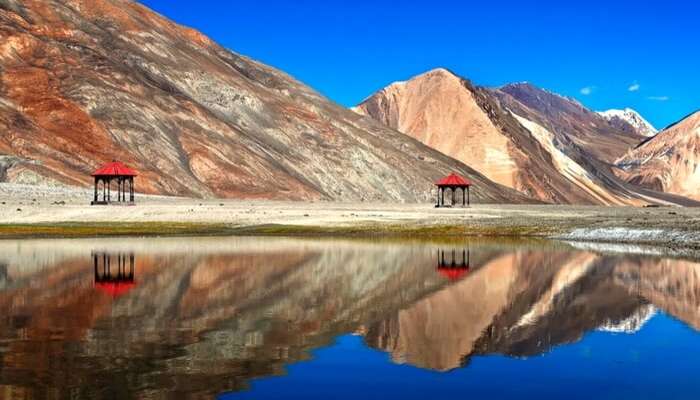 Bandhav garh National Park
Bandhavgarh National Park, the most popular national parks in India is located in the Vindhya Hills of the Umaria district in Madhya Pradesh. Declared as a national park in 1968 the Bandhavgarh National Park is spread across the area of 105 km². The name Bandhavgarh has been derived from the most prominent hillock of the area of Umaria. The area of Bandhavgarh is being flourished with a large biodiversity, the place which is also being famed to grip highest density of tiger population in India. Similarly, the park also beholds the largest breeding population of leopards and various species of deer. Over the years, the park has shown a great number of increases in the count of the tiger species and this is the reason why tiger tours is so famed to attract large amount of tourists at its vicinity.
Best Time to Visit
Best Time to Visit Bandhavgarh. Every year Bandhavgarh National Park is open for visitors from the 15th of October to till 30th of June. As per the climate of Central part of India, the peak season for Bandhavgarh National Park is during winters which is October to March.
How to Reach ?
By Road:
Traveling to Bandhavgarh by road is convenient as the destination is accessible from the nearby cities and towns like Umaria, Jabalpur, Katni and Khajuraho. From any of these destinations, tourists can avail a cab service to reach Bandhavgarh National Park via SH 11, 22, and NH 43.
By Air:
Fly from Delhi, Agra or Varanasi to Khajuraho and drive (7-8 hours) to Tala park entrance at Bandhavgarh. Nearest airport from the park is Khajuraho.
By Rail:
Nearest railway station is Umaria after Katani railway station, from there it is about 40 minutes drive to Nature Heritage. Alternatively, take the overnight train from Delhi to Umaria and drive (30 minutes) to the park. Only jeeps are available for transfers. Khajuraho / Bandhavgarh distance is 250 Kms, (8 hrs drive).
Hampi
Hampi is famous for its ruins belonging to the erstwhile medieval Hindu kingdom of Vijaynagar and it is declared a World Heritage site. The temples of Hampi, its monolithic sculptures and monuments, attract the traveler because of their excellent workmanship. The Hindu style of architecture found at Hampi reflects the splendor of the Vijaynagar Empire. The rugged landscape adds to the historic ambience of this site.
Hampi is located in the central part of the state of Karnataka, in the southern part of India. It is 353 km from Bangalore, and 13 km from Hospet. It is located on top of a rugged terrain and is 467 m above sea level. Tungabhadra River flows through Hampi. It has a tropical climate with hot summers (April-June), and cool winters (October-February). It experiences the southwestern monsoon rains from June to August
Tourist Attraction
Virupaksha Temple, Hampi
Matanga Hill
Hemakuta Hill Temple
Achyutaraya Temple
Vijaya Vitthala Temple
Saasivekaalu Ganesha
Hampi Bazaar Street
How to Reach ?
By Air. The nearest air link to Hampi is the Belgaum airport which is located at a distance of 270 km. Bangalore airport, on the other hand is 300 kms from Hampi. …
By Train. There is no railway station in Hampi. …
By Road. Hampi is well-connected to Bangalore and other major cities of Karnataka via roadways
Rajgir
Rajgir is town where the air that surrounds its beautiful sceneries carries hints of spirituality and vibrant hues of history with links with both Buddhism and Jainism.
Set in a green valley and surrounded by rocky hills, Rajgir is a spiritual town with natural serenity amongst the dense forests, mysterious caves and springs. Rajgir houses many religious destinations which are majorly dedicated to either Buddhism or Jainism. Both lord Buddha and Lord Mahavir have said to spent time here giving it huge spiritual and religious importance. One can visit various ruins, temples and sites here and also spend some time indulging in its refreshing calmness.
Tourist Attraction
Venuvana
Japenese Stupa
Vultures peak of Griddhakuta
Rajgir Ropeway
Makhdum Kund
Bimisara's Jail
Cyclopean Wall
How to Reach ?
BY AIR
Gaya Airport is about 68 km southwest of the town. It is connected to Delhi, Kolkata and Varanasi. It is also connected to international destinations like Kathmandu, Colombo and Bangkok. Patna airport, about 98 northwest of the town is well connected to most Indian cities. There are taxis available from both airports to reach Rajgir.
BY TRAIN
Rajgir railway station is less than one km away from the town centre. Gaya railway station is the major railhead, about 60 km southwest of Rajgir, and is connected to major cities in the state and other metros of the country.
BY ROAD
Private and state run buses connect Rajgir to Patna, Gaya, Nalanda, Pawapuri, Bihar Sharif and many other cities in the neighbouring region.
Digha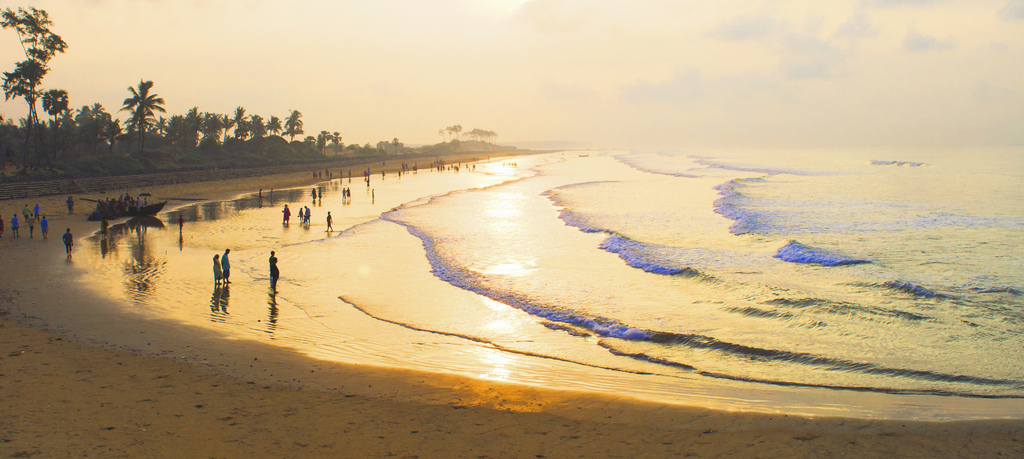 Beach town situated on the shores of Bay of Bengal, Digha is a popular tourist destination known for its untouched beaches and scenic views, especially among people in West Bengal.
Digha is a one-stop destination for families looking forward to spend a pleasurable weekend. One of the best features of this hamlet is its varied and diverse tourist attraction spots. Known for its magnificent beaches, religious temples and high-tech research centers and museums, this most popular sea resort of West Bengal has a lot to offer for people of all age groups. Digha's sceneries can also offer you the pleasure experienced in witnessing areas that have minimal human impact and are relatively untouched.
Tourist Attraction
Marine Station
Udaipur Beach
Shankarpur Beach
Talsari Beach
Amrabati Park