India is a country which is geographically rich and diverse, with lush valleys, snow peaks, mountains, lakes, green meadows, plateaus, large deserts and beautiful beaches and backwaters. It is a country with many natural wonders and magical places.
Lakshadweep
Lakshadweep, meaning "a thousand islands" in Sanskrit, is an archipelago of twelve atolls, three reefs and five submerged banks, with a total of about thirty-nine islands and islets, located off the southern coast of India. The beauty of this group of islands is that it is completely isolated. The pristine archipelago lagoons, the warm waters and the unspoilt beauty of the coral reefs are a haven for divers and nature-lovers alike. The main islands are Kavaratti, Agatti, Minicoy. Watersports activities such as scuba diving, windsurfing, snorkelling, kayaking, waterskiing and sport-fishing are available. Bangaram and Kadmat Islands are fast becoming places of attractions in these isolated group of islands.
Andaman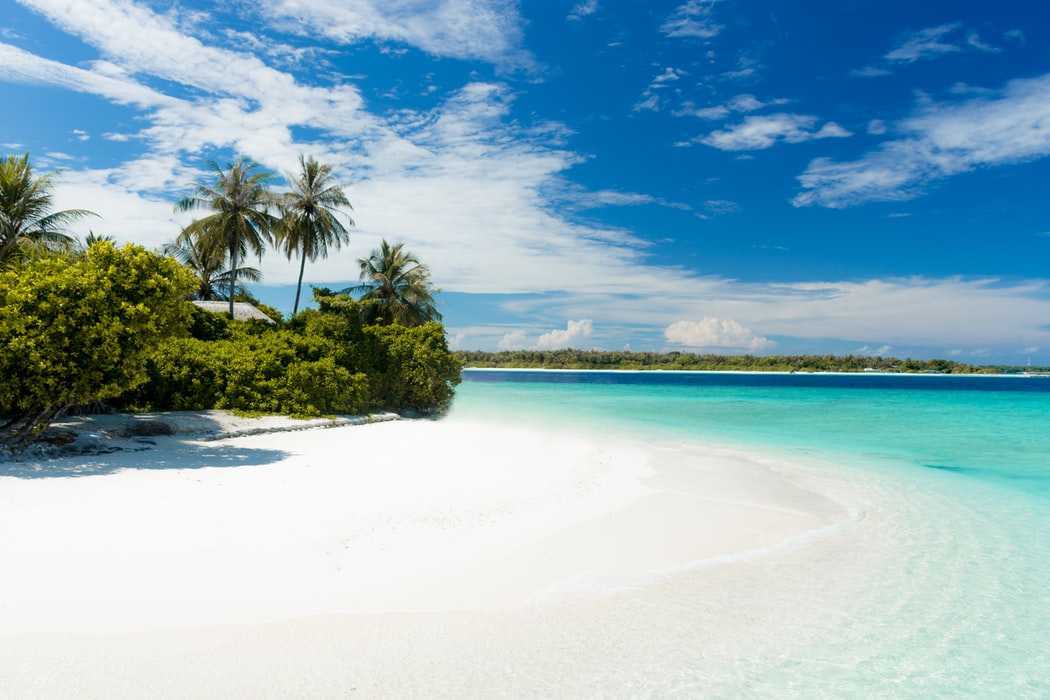 The Andaman Islands, an archipelago in the Bay of Bengal has almost 325 islands of different shapes and sizes. The Andaman Islands are surely a traveller's delight as it houses some of the most pristine beaches. Many unique activities such as sea-walking and glass bottom boat ride are possible when you visit the Andamans. The main places of interest in this isolated group of islands are Baratang, Diglipur, Ross Island, Neil Island, Havelock Island and Port Blaire. The limestone caves of Diglipur and Baratang are places worth visiting. These islands also have some of the most beautiful corals. Scuba diving is very popular, along with other water activities such as speedboat rides and jet skiing. Trying a variety of seafood is a must when you visit the Andaman Islands.
Rajasthan
Rajasthan, the largest state in India, is mostly known for the Great Indian Desert or the Thar Desert. Apart from the desert, other tourist spots in Rajasthan include Indus Valley Civilisation in Kalibanga, Dilwara Temples, Mount Abu and the Ranthambore National Tiger Reserve. Rajasthan is mainly famous for the magnificent historical forts, temples, monuments and palaces.
Goa
Goa, the smallest state in the western coast of India, is crowded with local and foreign tourists during the high season. Goa is famous for its awesome nightlife, with a number of discotheques and pubs operating all year round. The beaches are full of beach shacks with great music and mouth-watering seafood and exotic delicacies. Goa is also famous for its world heritage architecture and the amazing old churches. The Dudhsagar waterfalls are yet another attraction of Goa. Goa is a biodiversity hotspot, due to its location on the Western Ghats range. It offers water sports such as windsurfing, snorkelling, waterskiing and banana rides. The famous beaches of North Goa are Calangute, Candolim, Arjuna, Baga and Arambol, while some famous South Goan beaches are Agonda, Colva, Mobor and Majorda.
Kerala
Kerala's slogan of "God's own country" is hard to deny, given the overflow of natural beauty in this South Indian state. The exotic hill stations, amazing backwaters and beautiful beaches make this state a tourist heaven. Ecotourism development and the general beauty of the place has made the state into one of the fastest growing tourist destinations in the world. Kerala is exotic and enchanting in its beauty. The spice- and tea-covered slopes of Western Ghats make Munnar a splendid hill town. Alleppey is known for its languid network of backwaters. The famous beaches in the state are Kovalam and Varkala beaches. An overnight stay in a lazy houseboat in the brackish waters of Alleppey is a must when you are in Kerala. The state also offers many yoga and spa centres.