The Panasonic S1R, or Lumix S1R to give it its full title, is big, hefty and solid and feels like it means business. It handles well and produces excellent image quality – and offers 60p 4K video, too. It's entering a full frame mirrorless camera market that's suddenly looking quite crowded, and a lot will depend on the emerging L-mount lens system – and whether photographers will go for the S1R's mix of heft, image quality and video credentials over cheaper, lighter camera systems.
Key Feature
On the Panasonic S1R this means huge 187-megapixel photos that exceed the pixel count of even the most powerful medium format cameras – though it relies on static subjects and with the camera mounted on a tripod, so you could only use this for certain types of subject.
This high resolution mode is made possible by Panasonic's 5-axis in-body stabilisation system, which offers 5.5 stops of shake compensation on its own but up to 6 stops of shake compensation when used with one of Panasonic's new image-stabilised lenses. 
Other headline features include the ability to shoot 4K video at up to 60/50fps for the first time in a full frame mirrorless model, the world's highest resolution electronic viewfinder, with 5,760 million dots, and a continuous shooting speed of 9fps.
Lumix DC-S1R build & Handling
Like the S1, the Panasonic Lumix S1R has a DSLR-style design. And it's a similar size to a full-frame DSLR like the Canon 5D Mark IV. Perhaps because Panasonic made the Lumix GH5 and G9 quite large for Micro Four Thirds cameras, it's had to make the S1 and S1R big.
While that large scale isn't especially travel-friendly, there are some advantages. For instance, the grip is hefty and comfortable. The buttons and dials are also bigger and less fiddly than on some smaller mirrorless cameras.
That means it may seem a more comfortable transition to mirrorless photography for full-frame DSLR users.
However, one issue that you may notice when using the S1R for the first time is that the shutter release feels a bit soft. As a result, you may take a few random shots. Thankfully, it's something you get used to. After shooting with the S1, I swapped to the S1R and didn't have the same problem. The shutter release is the same, but I'd got used to it.
As I mentioned earlier, Panasonic is aiming the Lumix S1R at professional photographers and it's given the camera the type of build they expect. It's solidly built with a magnesium alloy body and weather seals. It's also designed to operate at down to -10C.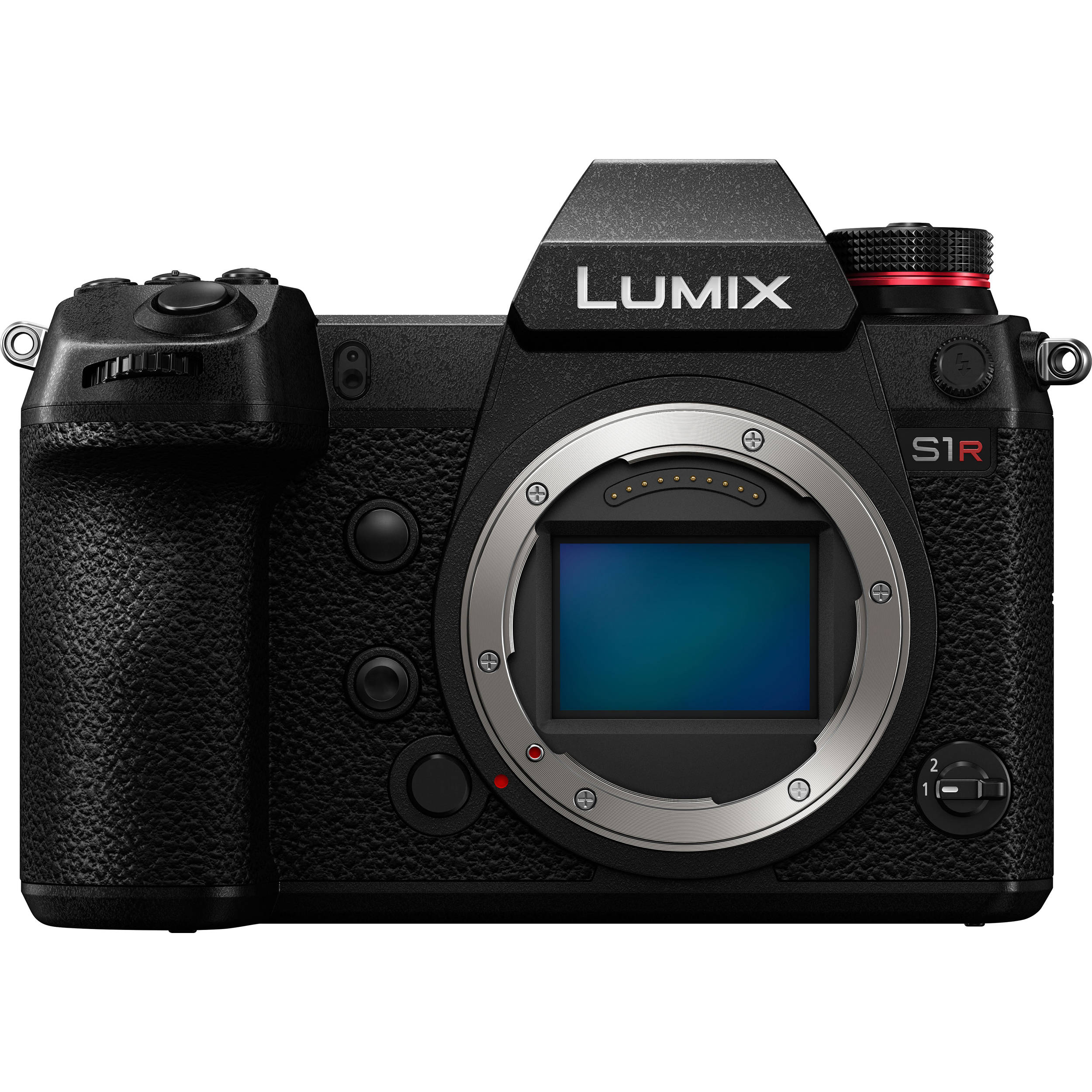 Auto focus of Lumix DC- S1R
Autofocus
As with the S1 and its Micro Four Thirds cameras, Panasonic has used a contrast detection autofocus (AF) system in the Lumix S1R. This is claimed to have an impressively wide working range of -6Ev to 18Ev.
The AF system draws on the company's Depth From Defocus (DFD) technology to speed the focusing. Combined with the high-speed communication afforded by the Lumix S series lenses, it delivers a claimed focus acquisition time of 0.8sec.
Artificial Intelligence is all the rage in photography at the moment, and Panasonic has employed it to help the S1 and S1R identify humans, cats, dogs and birds. Once the camera has identified one in the scene, it can focus on it. 
Helpfully, you can press the joystick on the back of the camera to toggle through identified objects to select the one you want to focus on.
Performance
I have shot with the Panasonic Lumix S1R in a wide range of situations. Everything from bright sunshine and clear blues skies to heavily overcast and rain, as well as dark interiors.
And the camera handled it all well.
The Lumix S1R's standard white balance setting is a good default choice, but the Sunny/Clear sky setting produces slightly warmer, more attractive images in dappled light or shade. I also found the Shade setting a good option around sunset when I wanted to make the most of the warm tones.
Exposure-wise, the 1,728-zone multi-pattern system takes a lot in its stride. And coupled with the excellent EVF, I found no reason to switch to a different setting. On a few occasions, I reduced the exposure by 1/3 or 2/3Ev to get more vibrant colours or to capture a bit more of the highlight detail. And when shooting along a river with lots of bright reflections, I increased the exposure by 2/3Ev.
That's all fairly standard stuff and nothing to get concerned about. The critical point is that the viewfinder provides a good preview of the image so you can rely on it for assessing the exposure.
The stabilisation system also performs well. For example, when I was shooting indoors at the 55mm point of the Lumix S 24-105mm f/4 lens, I got perfectly sharp results at 1/8sec. They stand scrutiny at 100% on screen.
Specification
Sensor: 47.3MP full frame CMOS, 36.0 x 24.0mm
Image processor: Venus
AF points: 225-area DFD contrast AF
ISO range: 100 to 25,600 (exp. 500 to 51,200)
Max image size: 8,368 x 5,584
Metering modes: Multi, centre-weighted, spot, highlight weighted
Video: 4K UHD at 60p, 50p, 30p, 25p, 24p
Viewfinder: OLED EVF, 5.76m dots, 100% coverage, 0.78x magnification
Memory card: SD (UHS II compatible) + XQD
LCD: 3.2-inch tilting touchscreen, 2.1m dots
Max burst: 9fps, 6fps with CAF
Connectivity: Wi-Fi, Bluetooth
Size: 148.9 x 110.0 x 96.7mm (body only)
Weight: 1,016g (body only, with battery and SD card