A magical tour through the spiritual riches and cultural melting pots of Tamil Nadu and Kerala. Marvel at the magnificence of ancient Shiva temples built by Chola kings a thousand years ago. Admire the fusion of European and Asian architectural styles in Pondicherry and Kochi. Savour the scenery up in the misty hills and tea plantations around Munnar. Along the way, delight in the unique flavours of South Indian cuisine.
Pondicherry
A love child of the French and Indian cultures, Pondicherry (Pudducherry) is a beach-side union territory located in Tamil Nadu. Previously until 1954, Pondicherry was French settlement. Now the old Bouganvellia-draped French-style houses, churches and even the newly built French-style shops, bright coloured cafes and restaurants give Pondicherry an exotic character to it.   
This French capital of India will definitely make you feel like you are someplace out of India when you visit places like the Rock Beach, Pondicherry Beach, Serenity Beach or the Botanical Gardens. And the best place to see Pondicherry with the same notion is to visit Auroville and Sri Aurobindo Ashram where people from all over the world come to seek spirituality through yoga and meditation. 
Pondicherry is such a place, which will never cease to surprise you with its unique style. There are several cafes and restaurants that serve impeccable French cuisine along with some lip-smacking international cuisines as well. As a popular beach-town, Pondicherry also offers you with the amazing nightlife through numerous clubs and beach-parties offering great music and delicious cocktails. There is so much to do and explore here, that you will not want to go back and experience more and more of this quaint French town of India.
Kodaiknal
Travelers going to Kodaikanal began their journey at Ammaianayakkanur village and had to travel almost 50 kilometers travelling long hours by bullock cart up to Krishnamma Nayak Thope, then another 18 Km by Foot, Pony or Doli . In 1854, an improved 16 kilometers (9.9 mile) bridle path was built from Krishnamma Nayak Thope. Sir Vere Hendry Leving created the Kodaikanal Lake in 1863 and a Boat Club was set up in 1890 and Boating was introduced to public and tourists only in 1932. Brightly Illuminated 9 Km circular Cycle and Walkers path around the Lake is an added attraction now .
Kochi
Situated on the south-west coast of India, Kochi or Cochin is a bustling commercial port city with a trading history that dates back to at least 600 years. Called as the Queen of the Arabian Sea, the city is the financial, commercial and industrial capital of Kerala.
The city is marked by influences of Arabs, Dutch, Phoenicians, Portuguese, Chinese and the British city as well as that of the Indian rule of the Chera Dynasty followed by rule of the Feudal Lords. A gaggle of islands interconnected by ferries, this cosmopolitan town has upmarket stores, art galleries and some of the finest heritage accommodations. In a true vintage-meets-future fashion, pubs, restaurants, shopping hubs and futuristic stores crowd Ernakulum, Jew Town and Fort Kochi while palaces, beaches, temples and heritage sites marking their presence too. Kochi is also an important place to see Kathakali and Kalarippayattu performances and annual Biennale Festival.
Kovalam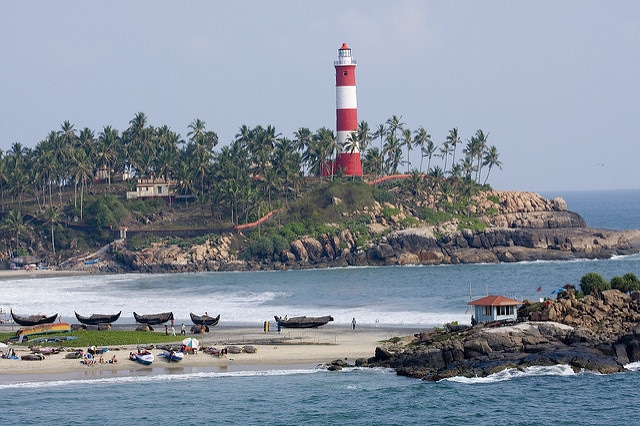 Kovalam is an idyllic coastal town located around 13 km from Thiruvananthapuram in Kerala. Famous for its three adjacent crescent-shaped shallow water and low tidal beaches, Kovalam is dotted with resorts and ayurvedic massage centres.
Earlier a fishing village, Kovalam started attracting tourists in the 1930s and shot to fame in the hippie epoch of 1970s. It still sees the influx of tourists from Israel and Europe.

Lighthouse beach, Samudra Beach and Hawa beach/Eve's Beach form the highlight of this town. Kovalam essentially means a 'grove of coconut trees', and the little town is filled with these palms.
Wayanad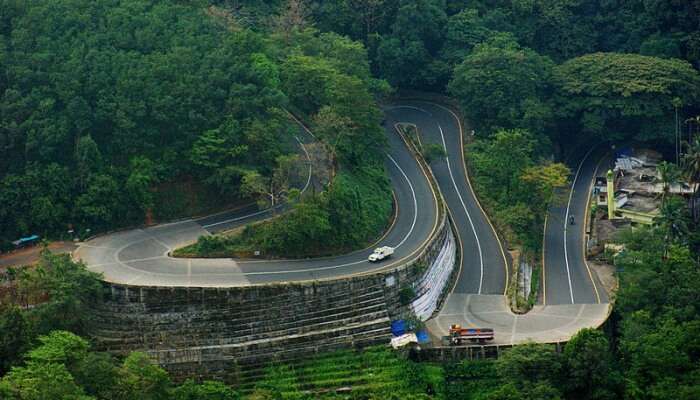 Replete with waterfalls, historical caves, comfortable resorts and homestays, Wayanad in Kerala is famous for its spice plantations and wildlife. Walking through the sprawling spice plantations, trekking to the pre-historic caves and experiencing a resort holiday are one of the many things you can do to get a taste of Wayanad.Wayanad is best known for the wildlife reserves – Wayanad wildlife reserve which is home to an exquisite variety of flora and fauna.
Wayanad wildlife reserve is an integral part of the Nilgiri biosphere reserve peacefully located amidst the serene hills of Western Ghats. Wayanad homes a wide variety of wildlife like elephants, leopards, and bears. Wayanad is a perfect weekend idea from the cities of South India. If taking a road trip from Bangalore, you will drive through three national parks: Nagarhole, Bandipur and Mudumalai.
Thanjevur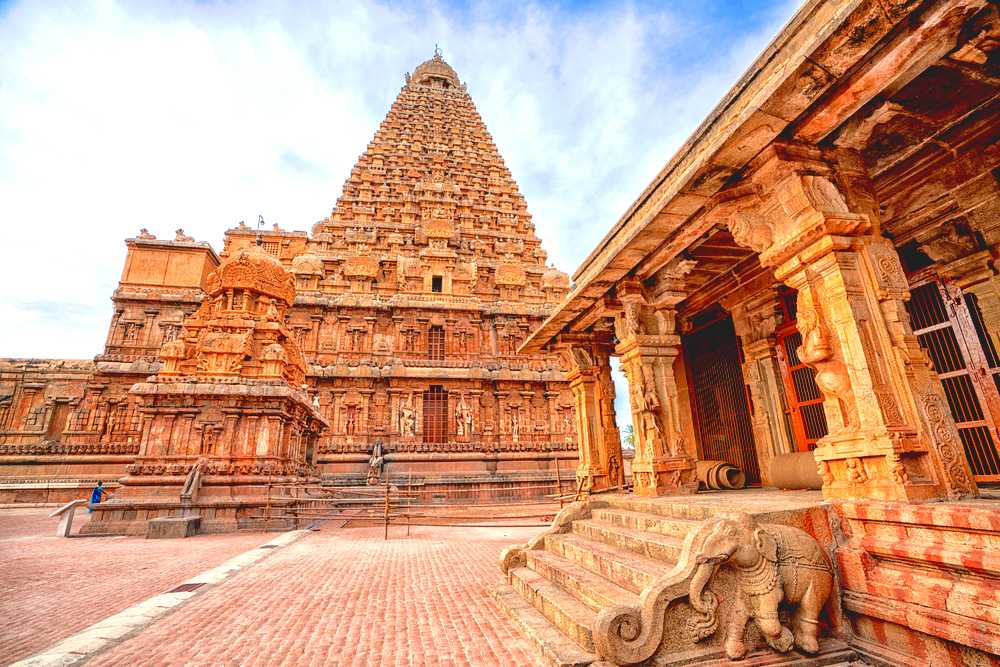 Also known as Tanjore or the city of temples, Thanjavur has a lot of cultural value and is known for its famous Tanjore paintings, antiques and handicrafts, textiles and saris , its Carnatic music and musical instruments and of course the temples.
Thanjavur enjoys a rich historical heritage and holds a very important position in the moulding of ancient as well modern south Indian civilization. Being of religious importance, this place is a must for all pilgrims. There are many religious places in and around the district. Siva Ganga Garden, Art Gallery, Palace & Saraswathi Mahal Library, Sangeetha Mahal are the main tourist attractions. This is a place where you can constantly witness the magnificent and dynamic cultures of the past and present breathing life into and living in the everyday, giving the area a unique and glorious identity.
Thekkady
Home to the country's largest Tiger Reserve- Periyar, Thekkady is a great way to enjoy a jungle vacation.
Periyar National Park, being a major attraction, is one place where you can enjoy bamboo rafting in the catchment area of Mullaiperiyar Dam, hiking, and in the midst of the wilderness, shopping! Popular for its good eating joints, you can also enjoy its vast stretches of spice gardens and various adventure sports. You can also enjoy a night trek in the wilderness of Periyar. The early morning ride in the boat within the sanctuary is an extremely awesome experience and you might be able to spot wild elephants, bisons, wild boars, various kinds of birds, etc. Anakarra is also located nearby which is a great place to enjoy nature. Murikaddy is located around 5 km from the city and is famous for coffee and spices plantations. Chellar Kovil is another area located nearby with a lot of picturesque waterfalls and cascades. Mangala Devi Temple, located at an altitude of 1337 m and at a distance of around 15km from Thekkady opens only on the Chitra Pournami Festival.