September marks the retreat of monsoons and the arrival of autumn. The weather is pleasant – neither too hot nor too cold. And for most tourist places in India, September is a part of the off-season. So, you can even avail heavy price discounts on flights and hotels. September is the most underestimated season for Indian tourism. While some argue that the monsoons cause a hindrance, others continue to doubt the temperatures and humidity levels. But we can assure you, there are many places to visit in September in India.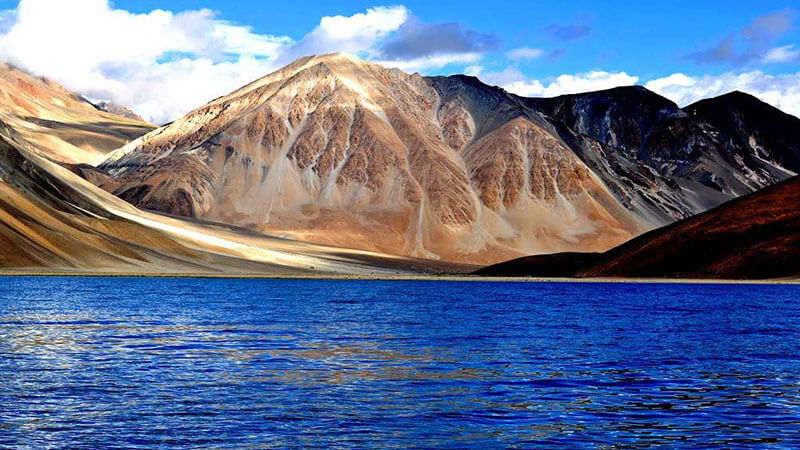 Ziro- Arunachal Pradesh
Ziro (167 km from Itanagar) is a beautiful plateau and the headquarters of Lower Subansiri District. It is one of the oldest towns in Arunachal Pradesh.
This beautiful hill station is located 1500 metres above sea level. The place has an imposing landscape of beautiful lush green forest, rivulets and elevated patches. It is famous for paddy-cum-pisciculture cultivation. The area is renowned for the terrace paddy fields where the unique system of poly-culture and water management is practiced by the local people.

Mainly inhabited by the Apatani tribe, the town wears a festive look during festivals celebrated by the Apatani people.
Best Time to Visit
Summers : In summer time, which is between April and June, Ziro becomes quite warm. …
Monsoons : The monsoon period is pleasant also which average temperature between 2 and 19 Degree Celsius. … of August-september
Winters : Winter period between October and March is quite appropriate to plan a holiday in Ziro.
Tourist Attraction
Trin Fish Farm
Kile Pakho
Talley Valley Wildlife Sanctuary
Meghna Cave Temple
Shiv Linga
Dolo Mando
How to reach ?
By Air : The nearest airport from Ziro is at Jorhat, Assam which is 98 kms away. Another airport is at Lilabari, which is at a distance of 123 kms from Ziro. …
By Rail : The railway stations from Ziro are at Naharalagun (100 kms) and North Lakhimpur (117 kms). …
By Road : There is a night bus from Guwahati to Ziro.
Lachen- Sikkim
Mesmerising Scenic Beauty, alpine pastures, wooden homes – all this and more is what makes Lachen the ultimate summer destination. This quaint Himalayan village is home to abundant and diverse flora and fauna making it ideal for a memorable family as well as romantic holiday. There are many places to visit in Lachen that include the likes of the Lachen Monastery, Green Lake, Chopta Valley, and many more. This dreamy village is surrounded by majestic peaks, has heart-warming people, and is a paradise for adrenaline junkies. Nature lovers and birdwatchers find themselves in utter delight here!
Best Time to Visit
The ones, who are planning a trip to Lachen, must know that the best time to visit this place begins from September and lasts till June. Summers are quite pleasant here, opening up chances for sightseeing and several other outdoor activities.
Tourist Attraction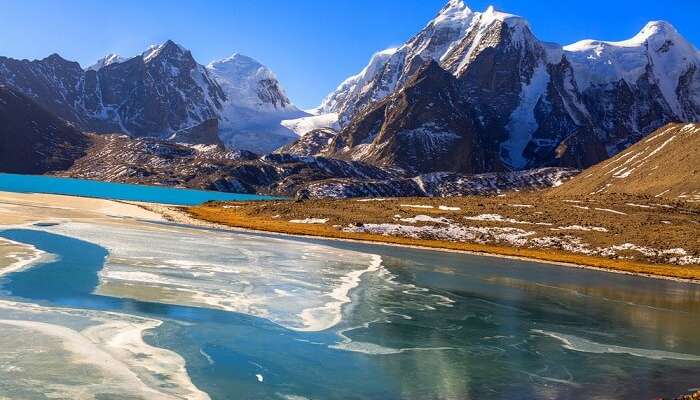 Lachen Monastery
Shingba Rhododendron Sanctuary
Gurudongmar Lake
Chopta Valley
Thangu Valley
Tso Lhamo Lake
Lhonak Valley or Muguthang Valley
Green Lake
How to reach ?
By Roadways :
Lachen has a well- knit road network, one who wishes to take the roads, can easily take a bus run by Sikkim State Road Transport Corporation (SSRTC) . There are several private services that one can avail to reach the major cities across Sikkim. There are regular buses which ply from Lachen to popular states.
By Airways :
If you wish to take a plane, Bagdogra is the nearest Domestic Airport to Lachen. On reaching the airport one can easily hire a taxi to Lachen. There are numerous flights shuttling to and fro major cities to Bagdogra and this makes travelling by air, lot feasible.
By Railways :
Taking the train will again be a great option to avail for your travel to Lachen. Darjeeling Railway Station, is the nearest to Lachen and is well-connected with most of the cities of Sikkim. Hence a journey by train is another mode of travel that one can opt for to reach Lachen.
Dooars- West Bengal
Best Time to Visit
Dooars in Summer (March – June)
This season witnesses a rise in the temperature. from March onwards and the summer season lasts until June. The temperature ranges between 21 to 31 degrees Celsius. But, the weather in Dooars is not too harsh. However, this season is not considered as the best time to visit by tourists.
Dooars in Monsoon (July – September)
Monsoon begins in July and lasts till September. In this season, most of the sanctuaries remain closed. But, if you wish to avoid the crowd and wish to view lush green forests, these months are the best. The greenery and constant rain make it the idyllic season to visit.
Dooars in Winter (October – February)
Temperature starts falling from October and winters hit Dooars. In this season, rainfall becomes scanty and weather remains pleasant. This is perhaps the best time to visit the place. This is the best time to visit the wild life sanctuaries…
Tourist Attraction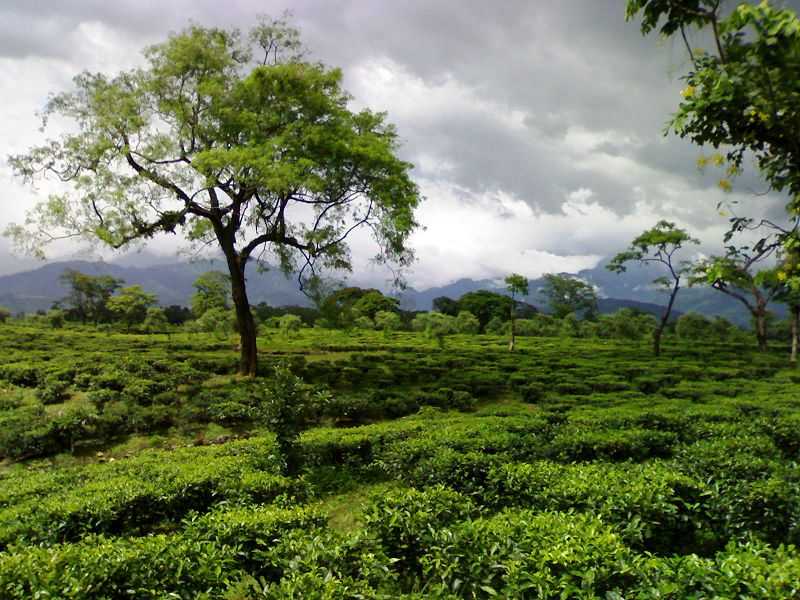 Wildlife. NATURE, DOOARS. Chapramari Wildlife Sanctuary. …
Wildlife. NATURE, DOOARS. Buxa Tiger Reserve. …
Bird Watching. THINGS TO DO, DOOARS. Rasikbil Bird Sanctuary. …
National Park. NATURE, DOOARS. Gorumara National Park. …
National Park. NATURE, DOOARS. Jaldapara National Park
How to reach:
By Air: Bagdogra Airport is the nearest airport and is located at a distance of 75 km from Dooars.
By Rail: New Jalpaiguri Junction Railway Station, located 60 km from Dooars, is the nearest railway head.
Tarkarli- Maharashtra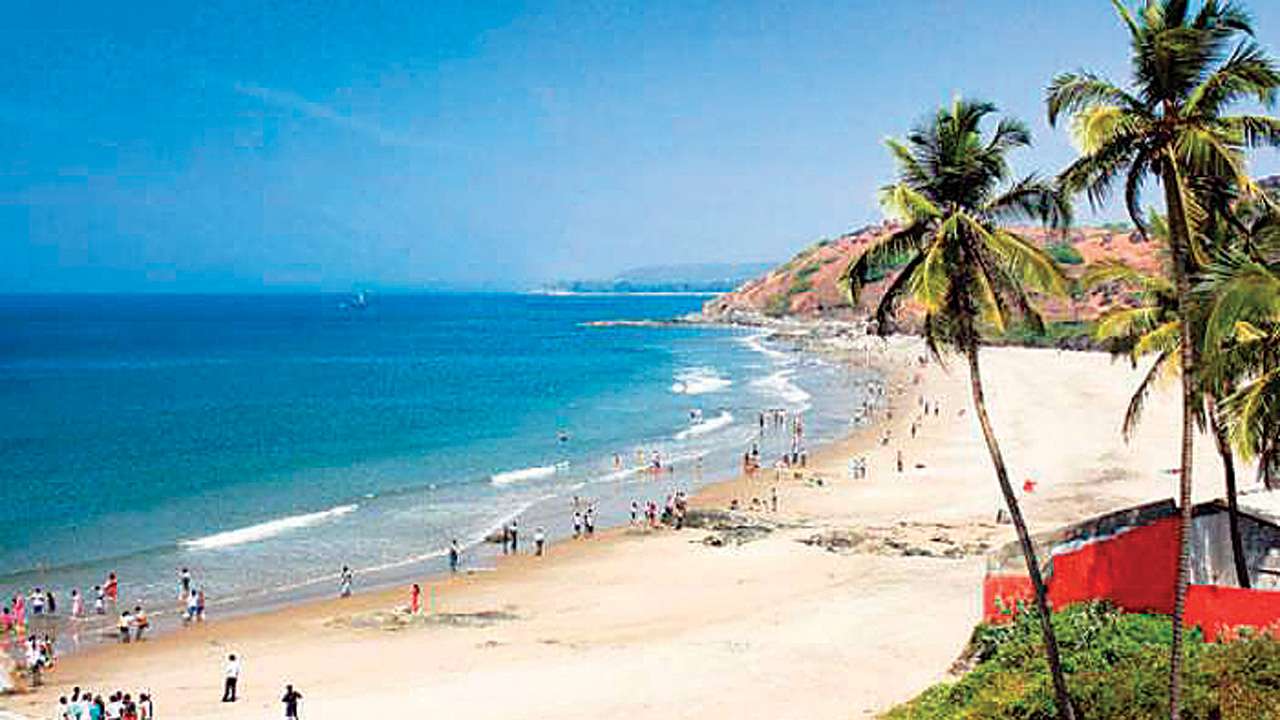 Tarkarli is famous for its long and narrow stretch of beach, with its pristine water, white sand, and of course Singhudurg, Maharashtra's popular sea fort.
Tarkarli with a series of pristine beaches made up of white sand makes it an ideal choice for a holiday weekend. If lucky enough, you might spot Dolphins too. Tarkarli boasts of the finest talcum-powder sand to be found along Konkan. It could be called the most beautiful beach in all of Maharashtra, if not in India. As this place is just being discovered, you might be in time to find it untarnished by commercialization. The pristine white beaches shrouded with suru trees are a perfect place to relax, get in touch with nature and eat amazing Malvani food. The choice ranges from a long stroll along pristine white sand beaches to revisiting the past glory of Maratha bastion and forts.
Best Time to Visit
Winter is the best season for visiting Tarkarli. The months from September to March is when Tarkarli becomes an ideal holiday destination. Monsoons can also be a favourable time for planning a trip, although the heavy rainfall might ruin your plans
Tourist Attraction
Sindhudurg Fort
Tarkarli Beach
Tarkarli Beach
Devbag Sangam Beach
Malvan Dandi Beach
Wairy Ubhatwadi Beach
How to reach:
By Air: Dabolim Airport (Goa), located at a distance of 130 km from Tarkarli, is the nearest airport. Though, it has been proposed to have Chipi Airport built 3 km from Tarkarli.
By Rail: Kudal Railway Station is located at a distance of 33 km from Tarkarli. Sindhugarh is also a closely located railway station. But only few trains stop here.
Neemrana- Rajasthan
Owing to the beauty and luxury of the grand Neemrana Fort Palace, the Rajasthani beauty has become one of the most popular places to visit in India in September and October. Actually, winters too are lovely at this weekend getaway from Delhi. And no wonder, the fort is also among the best places to visit near Delhi in winters.
Tourist Attractions:
Neemrana Fort Palace, The Step-Well, Kesroli Hill Fort, Reclining Statue of Lord Hanuman at Pandupol and Buddhist Vihara Ruins at Viratnagar
How to reach:
By Air: Indira Gandhi International Airport (Delhi) is the nearest airport, located 105 km from Neemrana.
By Rail: Rewari Junction Railway Station (42 km from Neemrana) and Alwar Junction Railway Station (71 km from Neemrana) are the nearest railway heads.