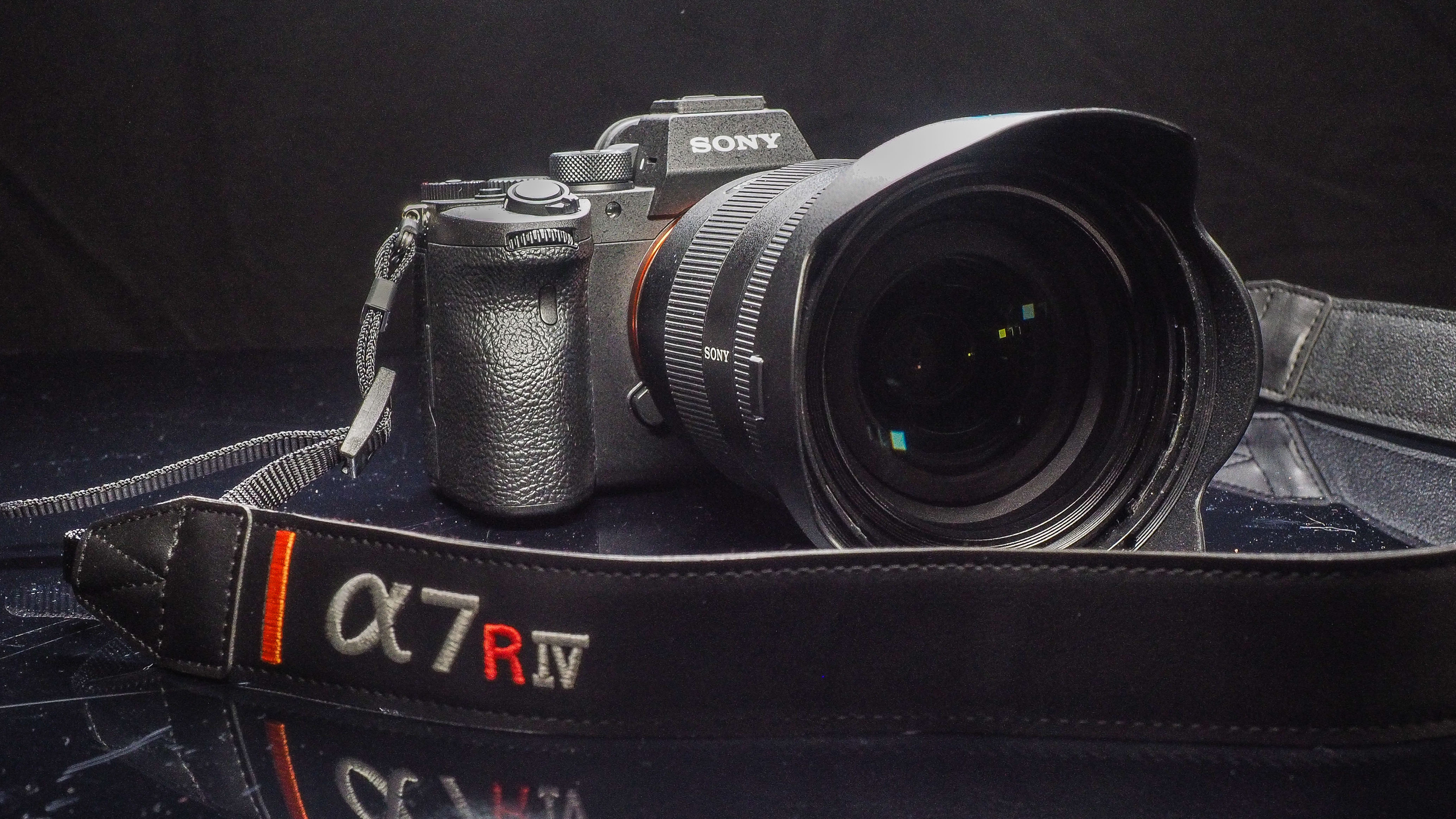 Key Features
61MP Full-Frame Exmor R BSI CMOS Sensor
BIONZ X Image Processor & Front-End LSI
567-Point Phase-Detection AF System
UHD 4K30p Video with HLG & S-Log3 Gammas
Moving to an even higher resolution realm, the Sony Alpha a7R IV continues the noteworthy series of highly capable full-frame cameras, characterized by impressive stills and video performance and versatility. This fourth edition of the a7R sees the inclusion of an updated 61MP Exmor R BSI CMOS sensor and enhanced BIONZ X image processor, which afford impressive imaging results with marked smoothness, a 15-stop dynamic range, and, of course, speed. Up to 10 fps shooting is possible along with the ability to record UHD 4K30 video, both with support for Real-time Eye AF and Tracking AF technologies. The revised sensor design uses a Fast Hybrid AF System, with 567 phase-detection autofocus points, for notably fast and accurate focusing performance. Despite being such a high-resolution sensor, it is also distinguished by its flexible native sensitivity range from ISO 100-32000 for working in a variety of lighting conditions. Additionally, benefitting both stills and video operation, the a7R IV retains the 5-axis SteadyShot INSIDE sensor-shift image stabilization, which is effective to minimize the appearance of camera shake by up to 5.5 stops. Dual SD card slots are both UHS-II-rated for faster performance and the inclusion of a USB Type-C port permits tethering and quick in-camera battery charging. Additionally, built-in Bluetooth and both 2.4 and 5 GHz Wi-Fi bands afford wireless transferring and remote camera control from linked mobile devices
61MP Exmor R BSI CMOS Sensor and BIONZ X Image Processor
Featuring a back-illuminated design, the full-frame 61MP Exmor R CMOS sensor works with the BIONZ X image processor to offer impressively high-resolution stills and video while minimizing noise, improving speed, and achieving a wide 15-stop dynamic range. This sensor structure works with gapless on-chip lens design and an anti-reflection coating, as well as eliminating the optical low-pass filter, to improve light collection and enhance detail. Also, the copper wiring layer dramatically improves data transmission speed for creating 14-bit, high-resolution 61MP stills with a native sensitivity range from ISO 100-32000, which can be further expanded to ISO 50-102400. Also, it enables internal UHD 4K video recording with a wide 14-stop dynamic range using either the full width of the full-frame sensor or an APS-C-sized area. The BIONZ X processor also works in conjunction with a high-speed front-end LSI to realize faster processing times along with the ability to capture this impressive 15-stop dynamic range with smooth tonal rendering.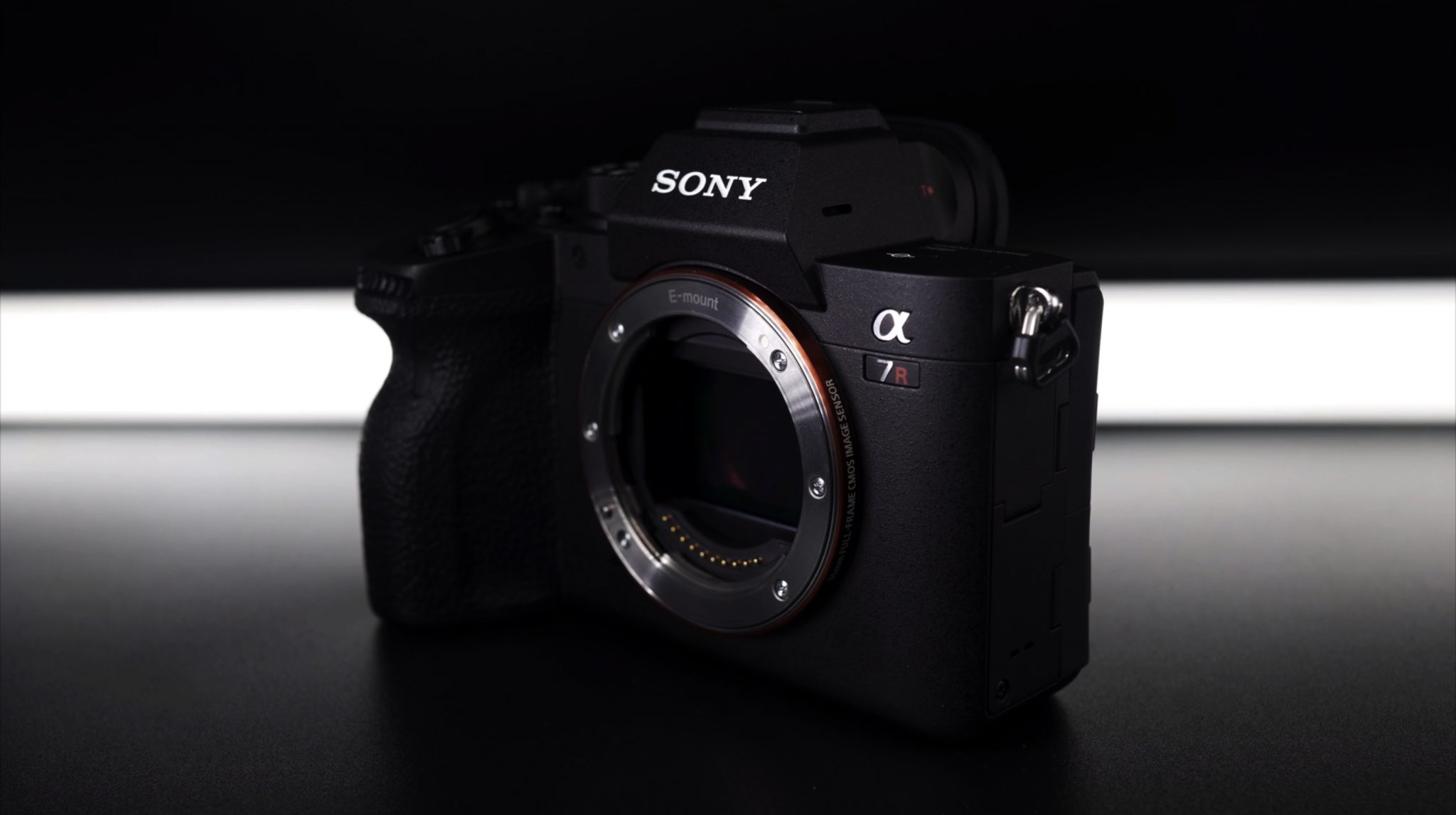 Body Design with Wi-fi & Bluetooth
An updated UXGA OLED Tru-Finder EVF is featured and has a 5.76m-dot resolution for bright, clear viewing in rich detail, and a dedicated High quality setting enables a 120 fps refresh rate for especially smooth playback of moving subjects.
In addition to the EVF, a 3.0" 1.44m-dot rear LCD is also available, which has a touch panel design for intuitive operation and focusing control. The screen also tilts upward 107° and downward 41° to benefit working from high and low angles.
Magnesium alloy chassis assures rigidity, durability, and stability while remaining lightweight. The lens mount has also been improved to better support heavy lenses and the grip rigidity has been improved for more comfortable hand-holding.
Extensive weather-sealing, including enhanced sealing around the battery cover, terminal cover, and chassis joints, has been employed to resist dust and moisture for reliable operation in harsh weather conditions.
Using the same NP-FZ100 battery as its predecessor, the a7R IV's battery life is rated for approximately 530 shots per charge with the EVF or 670 shots with the rear LCD.
Dual SD memory card slots allow for flexible file saving and handling and can be configured to partition raw and JPEG files or can be used for overflow recording. Both of the card slots are rated to support UHS-II memory cards for faster transfer speeds.
Integrated PC sync terminal for wired flash sync with strobe packs or wireless radio remotes.
A USB 3.2 Gen 1 Type-C port has been added, in addition to a micro-USB port, for faster, more reliable tethering support. The USB Type-C connection allows the camera to be charged from the host power source while connected.
Updated Multi Interface Shoe supports working with the optional ECM-B1M Shotgun Microphone or XLR-K3M XLR Adapter Kit, which provide improved, clear audio recording sound by sending a digital audio signal to the camera, opposed to an analog signal.
The a7R IV also features a 3.5mm microphone input jack for compatibility with external microphones.
Built-in Wi-Fi enables the a7R IV to instantly share imagery to mobile devices for direct sharing online to social networking, via email, and to cloud storage sites. Support for both 2.4 and 5.0 GHz bands also enables wireless tethered shooting support. NFC (Near Field Communication) is also supported, which allows for one-touch connection between the camera and compatible mobile devices; no complex set-up is required. Once connected, the linked mobile device can also display a live view image on its screen and remotely control the camera's shutter.
Bluetooth connectivity allows for location data acquisition
Fast Hybrid AF (Auto focus) system
An updated Fast Hybrid AF system now employs a combination of 567 phase-detection points, which cover approximately 99.7% of the height and 74% of the width of the frame, along with 425 contrast-detection areas for reliable and quick autofocus and subject tracking performance. This focusing system also achieves especially quick speed and reliable tracking, as well as enhanced low-light focusing response down to -3 EV. The use of phase-detection points also enables the use of A-mount lenses via the optional LA-EA3 or LA-EA1 lens mount adapters with full continuous AF/AE tracking compatibility.
Specification
Year Introduced
2019
Megapixels
61.0
Total Pixels
62.5
Sensor Size
35.7 × 23.8mm
Pixel Dimensions
9504 x 6336
Pixel Size
3.76µm
Diffraction-Limited Aperture
f/6.1
Aspect Ratio
3:2
Sensor Stabilization
Sensor Cleaning
Charge protection coating
Lens Mount
Sony E-mount
FOVCF
1.0x
Image Processor
BIONZ X
Autofocus
Type
Fast Hybrid AF (phase-detection AF/contrast-detection AF)
Points
35 mm full frame: 567 points (phase-detection AF), APS-C mode with full-frame lens: 325 points (phase-detection AF), with APS-C lens: 247 points (phase-detection AF)/425 points (contrast-detection AF)
Working Range
EV-3 to EV 20 (ISO 100 equivalent with F2.0 lens attached)
Modes
AF-A (Automatic AF), AF-S (Single-shot AF), AF-C (Continuous AF), DMF (Direct Manual Focus), Manual Focus
Point Selection
Wide (567 points (phase-detection AF), 425 points (contrast-detection AF))/Zone/Center/Flexible Spot (S/M/L)/Expanded Flexible Spot/Tracking (Wide/Zone/Center/Flexible Spot (S/M/L)/Expanded Flexible Spot)
Predictive
Assist Beam
Yes (with built-in LED type)
Microadjustment
Yes
Exposure Control
Metering Modes
1200-zone evaluative metering
Metering Range
EV -3 to EV 20 (at ISO100 equivalent with F2.0 lens attached)
Exposure Comp
+/- 5.0 EV (1/3 EV, 1/2 EV steps selectable) (with exposure compensation dial: +/- 3EV (1/3 EV steps))
AEB
Bracket: Cont., Bracket: Single, 3/5/9 frames selectable. With 3 or 5 frames, in 1/3, 1/2, 2/3, 1.0, 2.0, or 3.0 EV increments, with 9 frames, in 1/3, 1/2, 2/3, or 1.0 EV increments.
ISO Sensitivity
Still images: ISO 100–32000 (ISO numbers up from ISO 50 to ISO 102400 can be set as expanded ISO range.), AUTO (ISO 100–12800, selectable lower limit and upper limit), Movies: ISO 100-32000 equivalent, AUTO (ISO 100-12800, selectable lower limit and upper limit)
Shutter Speed
Still images: 1/8000 to 30 s, Bulb, Movies: 1/8000 to 1/4 (1/3 steps), up to 1/60 in AUTO mode (up to 1/30 in Auto slow shutter mode)
WB Settings
Auto / Daylight / Shade / Cloudy / Incandescent / Fluorescent (Warm White / Cool White / Day White / Daylight) / Flash / Underwater / Color Temperature (2500 to 9900K) & color filter (G7 to M7 (57-step), A7 to B7 (29-step)) / Custom
Custom WB
Yes
WB Bracketing
3 frames, H/L selectable
Viewfinder
Type
1.3 cm / 0.5″ electronic, UXGA OLED Tru-Finder, 5.76 million dots
Coverage
Approx. 100%
Magnification
Approx. 0.78x
Eyepoint
Approx. 23mm
Focusing Screen
Information
Graphic Display, Display All Info, No Disp. Info, Digital Level Gauge, Histogram, For viewfinder, Monitor Off
DOF Preview
Yes (via Setting Effect)
Eyepiece Shutter
LCD
Type
Touch Screen 2.95 inch (3.0-type) wide type TFT, 1,440,000 dots, adjustable up by approx. 107 degrees, down by approx. 41 degrees
Coverage
Approx. 100%
Viewing Angle
Approx.
Coating
Brightness Adj
Manual (5 steps between -2 and +2), Sunny Weather mode
Display Options
Graphic Display, Display All Info, No Display Info, Digital Level Gauge, Histogram
Flash
Built-in GN
N/A (ISO 100, meters)
Built-in Coverage
N/A
Built-in Recycle Time
N/A
Modes
Flash off, Autoflash, Fill-flash, Slow Sync., Rear Sync., Red-eye reduction (on/off selectable), Wireless, Hi-speed sync.
X-Sync
1/250sec
Exposure Compensation
+/- 3.0 EV (switchable between 1/3 and 1/2 EV steps)
Hot Shoe/PC Terminal
Yes/Yes
External Flash Comp
Sony α System Flash
External Flash Control
Via camera setting/ flash setting menu
Shooting
Shooting Modes
AUTO (iAuto), Programmed AE (P), Aperture priority (A), Shutter-speed priority (S), Manual (M), Movie (Programmed AE (P) / Aperture priority (A) / Shutter-speed priority (S) / Manual (M) ), Slow & Quick Motion (Programmed AE (P) / Aperture priority (A) / Shutter-speed priority (S) / Manual (M) )
Picture Styles
Standard, Vivid, Neutral, Clear, Deep, Light, Portrait, Landscape, Sunset, Night Scene, Autumn leaves, Black & White, Sepia, Style Box (1-6), (Contrast (-3 to +3 steps), Saturation (-3 to +3 steps), Sharpness (-3 to +3 steps))
Image Processing
Peripheral Shading, Chromatic Aberration, Distortion
Drive Modes
Single Shooting, Continuous shooting (Hi+/Hi/Mid/Lo selectable), Self-timer, Self-timer (Cont.), Bracket: Single, Bracket: Cont., White Balance bracket, DRO bracket
Continuous Shooting
Hi+: max. 10 fps, Hi: max. 8 fps, Mid: max. 6fps, Lo: max. 3 fps3
Shutter Lag
Viewfinder Blackout
Live View
Type
Electronic viewfinder with image sensor
Coverage
Approx. 100% (horizontally and vertically)
FrameRate
Focusing
AF-A (Automatic AF), AF-S (Single-shot AF), AF-C (Continuous AF), DMF (Direct Manual Focus), Manual Focus
Metering
Multi-segment, Center-weighted, Spot, Spot Standard/Large, Entire Screen Avg., Highlight
Display Options
Graphic Display, Display All Info., No Disp. Info., Digital Level Gauge, Histogram, For viewfinder, Monitor Off
File Information
Still ImageType
JPEG (DCF Ver. 2.0, Exif Ver.2.31, MPF Baseline compliant), RAW (Sony ARW 2.3 format)
RAW+JPEG Simultaneous Rec
Yes, RAW + various JPEG compression possible
Image Size
3:2 Ratio
35 mm full frame L: 9504 x 6336 (60 M), M: 6240 x 4160 (26 M), S: 4752 x 3168 (15M) APS-C L: 6240 x 4160 (26 M), M: 4752 x 3168 (15M), S: 3120 x 2080 (6.5 M)
4:3 Ratio
35 mm full frame L: 8448 x 6336 (54 M), M: 5552 x 4160 (23 M), S: 4224 x 3168 (13M) APS-C L: 5552 x 4160 (23 M), M: 4224 x 3168 (13 M), S: 2768 x 2080 (5.8 M)
16:9 Ratio
35 mm full frame L: 9504 x 5344 (51 M), M: 6240 x 3512 (22 M), S: 4752 x 2672 (13M) APS-C L: 6240 x 3512 (22 M), M: 4752 x 2672 (13 M), S: 3120 x 1752 (5.5 M)
1:1 Ratio
35 mm full frame L: 6336 x 6336 (40 M), M: 4160 x 4160 (17 M), S: 3168 x 3168 (10M) APS-C L: 4160 x 4160 (17 M), M: 3168 x 3168 (10M), S: 2080 x 2080 (4.3 M)
Movie Type
XAVC S: MPEG-4 AVC/H.264, AVCHD: MPEG-4 AVC/H.264
Movie Size
XAVC S 4K (NTSC): 3840 x 2160 (30p, 100 M), 3840 x 2160 (24p, 100 M), 3840 x 2160 (30p, 60 M), 3840 x 2160 (24p, 60 M), XAVC S HD: 1920 x 1080 (120p, 100M), 1920 x 1080 (120p, 60M), 1920 x 1080 (60p, 50M), 1920 x 1080 (30p, 50M), 1920 x 1080 (24p, 50M), 1920 x 1080 (60p, 25M), 1920 x 1080 (30p, 16M), AVCHD: 1920 x 1080 (60i, 24M, FX), 1920 x 1080 (60i, 17M, FH)
XAVC S 4K (PAL): 3840 x 2160 (25p, 100M), 3840 x 2160 (25p, 60M), XAVC S HD:1920 x 1080 (100p, 100M), 1920 x 1080 (100p, 60M), 1920 x 1080 (50p, 50M), 1920 x 1080 (25p, 50M), 1920 x 1080 (50p, 25M), 1920 x 1080 (25p, 16M), AVCHD: 1920 x 1080 (50i, 24 M, FX), 1920 x 1080 (50i, 17 M, FH)
Movie Length
Other Information
Wireless Features
Built-in Wi-Fi, Bluetooth and NFC
GPS
Custom Functions
LCD Panel / Illumination
No/No
Water & Dust Resistance
Yes
Sound Memo
No
Orientation Sensor
Yes
Playback Zoom
Yes, 1x – 23.8x
Display Formats
Single (with or without shooting information Y RGB histogram & highlight/shadow warning), 9/25-frame index view, Enlarged display mode (L: 23.8x, M: 15.6x, S: 11.9x), Auto Review (10/5/2 sec,Off), Image orientation (Auto/Manual/Off selectable), Slideshow, Folder selection (Date/Still/AVCHD/XAVC S HD/XAVC S 4K), Forward/Rewind (movie), Delete, Protect, Rating, Disp Cont Shoot Grp
Interface
Computer Interface
Super Speed USB (Micro USB connector)
Other Interface
HDMI micro connector (Type-D), BRAVIA Sync (Control for HDMI), PhotoTV HD, 4K movie output/4K still image PB
Memory
Memory Type
SD/SDHC/SDXC (UHS-I/II)
Batteries & Power
Battery
Rechargeable NP-FZ100
Battery Life
Approx. 530 shots (Viewfinder)/approx. 670 shots (LCD monitor)
Battery Indicator
5 Levels
Power Saving
Power turns off after 10 sec, 1, 2, 5 or 30mins
Power Supply Battery Chargers
AC-UUD12 AC Adapter, BC-QZ1 Battery Charger
Physical Specs
Body Materials
Magnesium Alloy body covers
Shutter Durability Rating
Operating Environment
32 – 104 degrees F / 0 – 40 degrees C
Dimensions Inches
5.2 x 3.9 x 3.2″ (128.9 x 96.4 x 77.5mm)
CIPA Weight
23.5 oz (665g)
Accessories
Viewfinder
Camera Case
Wireless File Transmitter
Built-in
Compatible Lenses
Sony E-Mount
Compatible Flash
Sony External Flash HVL-F60RM, HVL-F60M, HVL-F45RM, HVL-F43M, HVL-F32M, HVL-F20M
Battery Grip
VG-C4EM 
Remote
Sony Remote Control with Multi-terminal cable, Compatible infrared remote