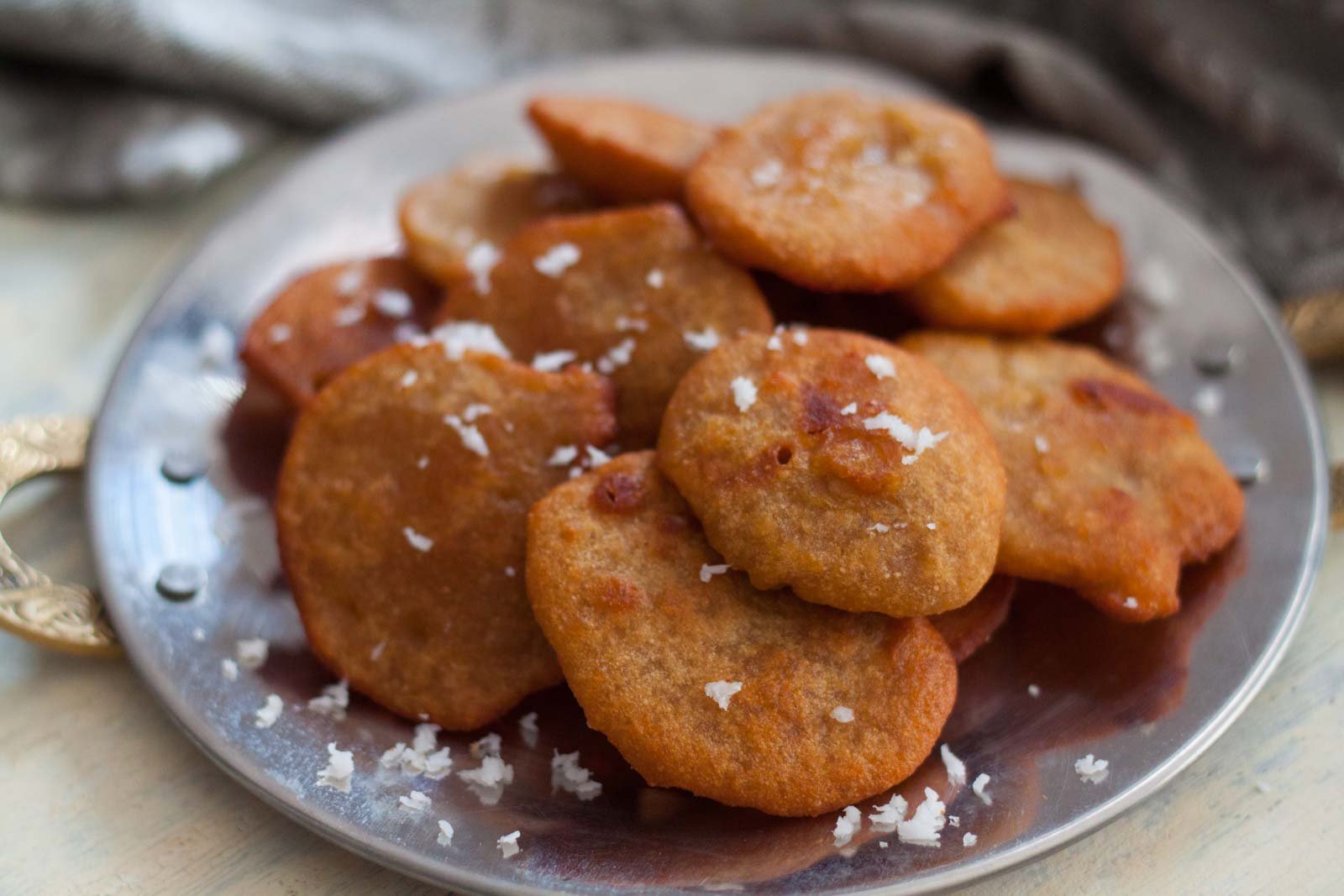 If you're a foodie who loves to travel then Assam food would be something you must definitely tick off your bucket list. The Assam cuisine has a distinct flavour that is marked by Bengali influence and consists of a delicate taste that would make anyone go gaga thanks to the choicest herbs and fresh fruits and vegetables that are used in the dishes. So if you're traveling to Assam or just wanna try it at an authentic Assamese restaurant, these are the best dishes to go for.
Bora Chaulor Payas
Ingredients
2 ltr milk
50 gm red sticky rice
50 gm sugar
100 gm jaggery
2 bay leaves
2-3 cardamoms
3 tablespoon ghee
Narikol Pitha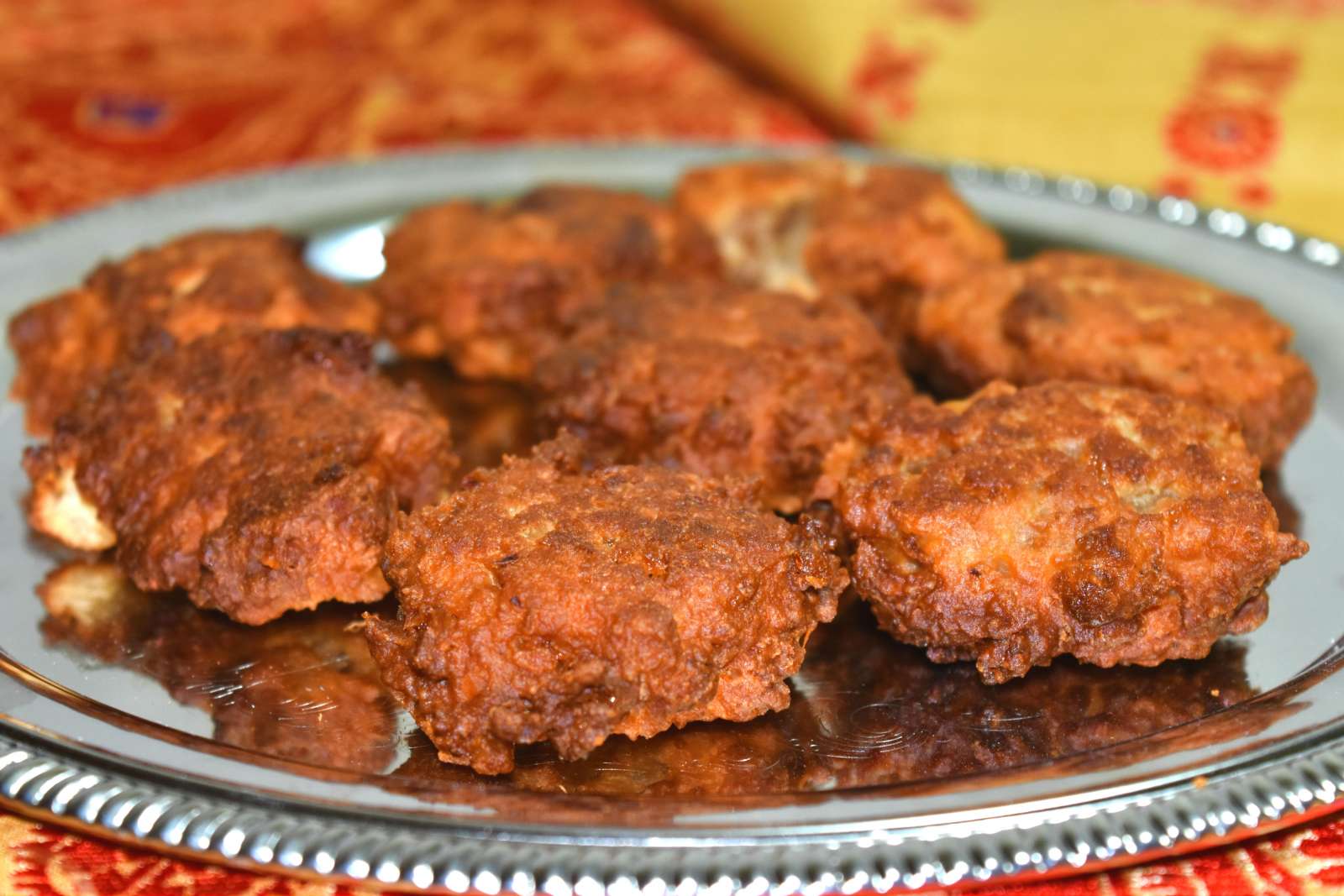 The narikol(coconut) pitha is prepared exactly like the ghila pitha except that it is made with an addition of grounded coconut which which builds in a certain texture and imparts a strong sweet influence over the pitha.Like the ghila pitha, even in this process, the exact quantities of ingredients need to be strictly adhered to otherwise you will not get the perfect pithas.With the right amount of ingredients, it tends to be a simple process of preparation by mixing all ingredients together. The bugbear(for many including me) is the frying process..most often it doesn't end up with the perfect crispness or fails to stay as a whole and breaks away..this is a result of the mix of ingredients that hasn't gone right..the confluence of the proportion of the ingredients needs to be correct to arrive at that perfect round grainless and spotless pitha with a fine crumb and an outer edge. This is the most tricky part which is hard to master and not everybody can champion this..but this is my mother's best pitha of all including the ghila pitha which she makes with great elan and perfection. They say its all in your hands when it comes to cooking..they are more perfect then anything else with a deep professional touch that scores very high on taste ,flavour and texture
Ingredients
Riceflour- 2 cups
grinded coconut- 1 cup
Sugar or grated jaggery -1 cup(i used jaggery for its flavor)
Oil- As required for deep frying
Cradamon powder- a pinch
Garoor Payash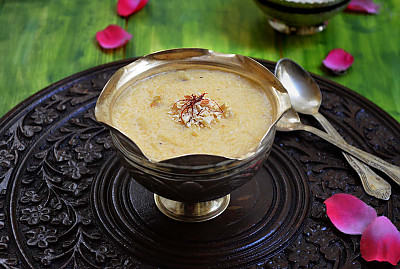 Assam is situted in North Eastern part of India with natural beauty, this mesmerizing state is blessed with beautiful hils, forest, valleys and the mighty river Brahmaputra.Assamese people are very simple to get to know and their cuisine is also as simple as much and very easy to cook.As like the neighbourhood states, Rice is the main ingredient of Assamese cuisine, rice is a part of their traditional breakfast and all the other dishes are prepared revolving around it. Authentic Assamese cuisine is excellent for health as it uses very small amount of oil,ghee or spices though this cuisine is somewhat rustic and blend.
Ingredients
3 tbsp Gobindobhog Rice Use Regular Rice if it's not available.
2 tsp Ghee.
1 litre Full Fat Milk.
1/2 cup Sugar.
1 tsp Cardamom Powder.
10-12 Cashew Nuts Chopped.
10-12 Pistachio Slivered.
10-12 Almonds Slivered.
Qubani Ka Meetha
Khubani ka Meetha is a loved and most savoured, Hyderabadi Dessert recipe. This heavenly delicacy is prepared using simple ingredients like dried apricots, sugar and perfectly flavoured with rose water and saffrons strands. This Delectable Dessert was
originally served and savoured by The Royals. It's royal golden colour and heavenly flavours makes it so irresistible and a must try for special occasions like Diwali, birthday, kitty party, etc. Prepare this mouth-watering Royal Delicacy for your near and dear ones and get ready to be showered with praises and compliments. Relish it warm or chilled with your loved ones
Ingredients
12 soaked overnight apricots
2 pinches salt
1 teaspoon rose water
3 tablespoon sugar
12 strand soaked saffron