When the months of scorching heat and blazing sun tires your body, all you want is a pleasant place to relax. However, Switzerland is no more far away! Weekend trips to mini Switzerland in India can relax your nerves and make the heart reflect with happiness. 'Khajjiar' near Dalhousie in Chamba district of Himachal Pradesh is often reffered to as the Switzerland of India. However, seven other destinations in India are also somewhat like mini Switzerland of India.
Khajjiar
Khajjiar is a small grassy meadow located in the picturesque Chamba valley. It is an important picnic spot whose quiet environs beacon the tourists traveling between Dalhousie and Chamba. The stopover at Khajjiar is a welcome break for the weary tourists.
The history of Khajjiar is linked to the rulers of Chamba. The local Rajput rulers ruled Chamba valley in the 6th century ad and made it their capital city. This region became the part of the Mughal Empire in the medieval period and later came under various Sikh kingdoms. Finally, it was taken over by the British. It became a part of the state of Himachal Pradesh when it came into being on April 15, 1948
Best Time to Visit Khajjiar
The best time to visit Khajjiar is between March and June
How to Reach ?
By Road – Khajjiar is a small tourist spot, and can only be reached by road. It is well connected with other towns in the Chamba valley. Buses from Chamba (1½ hour) and Dalhousie (1½ hour) stop at this picnic spot. Travelers can also hire taxis from either Dalhousie or Chamba to reach here. One can explore the pristine beauty of this spot by taking a walk in the meadow and around the small pond.
Tourist Attraction
Khajjiar Lake
Khajji Naga Temple
Dalhousie Khajjiar Road
Kalatop
Auli
Auli is a hill station located in the Garhwal region of Uttarakhand state in India. It has rightly derived its name Auli – meaning meadows, from the characteristics of its topography. The hill station is located on slopes and has far stretching meadows that look stunning to the eyes. Auli is fondly referred to as a place where nature comes alive in all its glory and splendour. It is rich in natural resources and offers a stunning landscape of the surrounding hills.

The hill station has a plethora of wildflowers and trees like deodars, oaks, coniferous and pine forests. The slopes here that are as high as 9000 feet above sea level offer stunning views of the surrounding Himalayan peaks; like that of Nanda Devi, Kamet, Dunagiri and Mana Parvat. There are a number of attractions here at the hill station. The most famous one amongst tourists is the ropeway.
Best Time to Visit Auli
if you want to enjoy a spot of skiing in Auli, the winter season is the time to head to this picturesque town. From November to February, there is snowfall, and the conditions are ideal for skiing at this time. Training is offered for beginners. The temperature goes below zero, so one needs to come prepared with enough winter wear to keep warm..
Tourist Attraction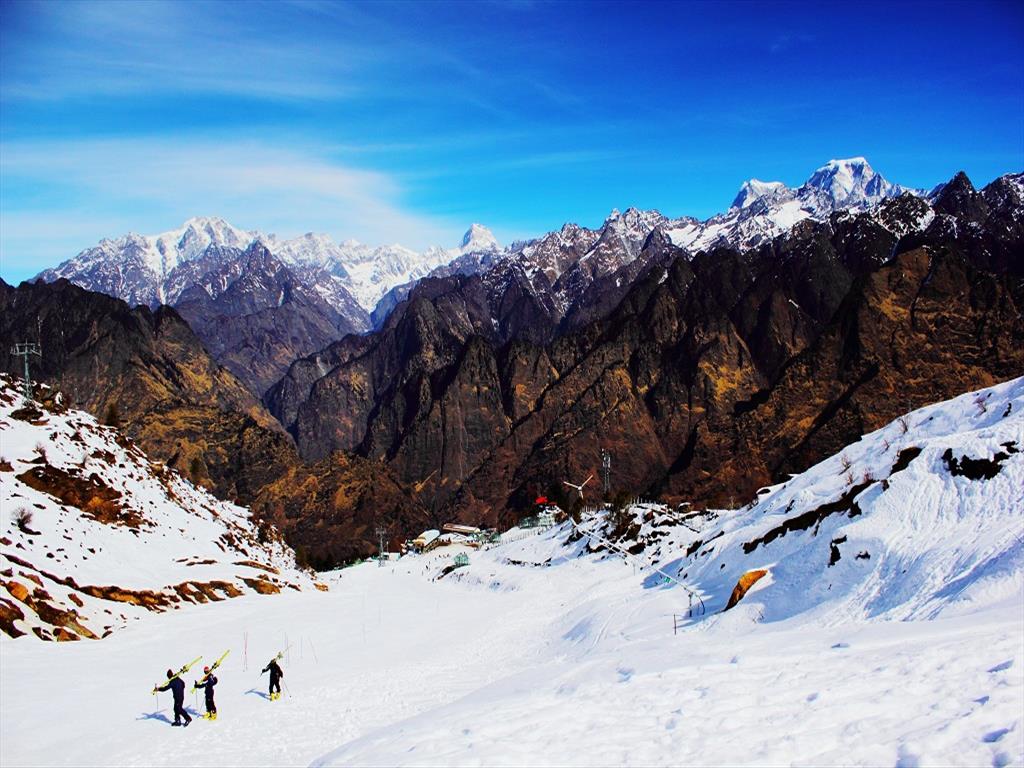 Auli Ropeway
Auli Artificial Lake
Guron Bugyal
Chattrakund
Kwani Bugyal
Joshimath
Chenab Lake
Narsing Temple
Coorg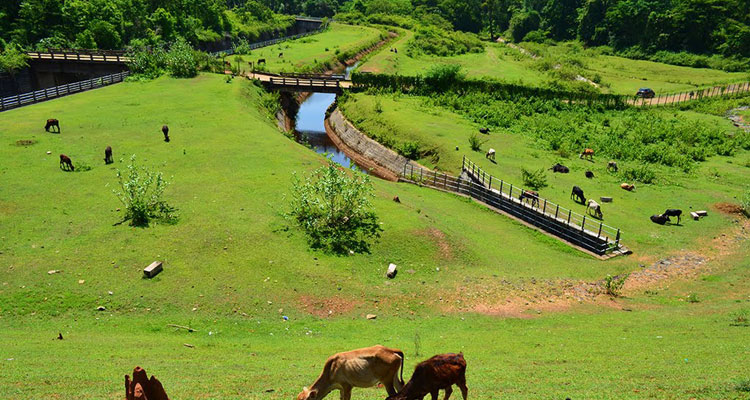 Madikeri or Mercara, the capital of Coorg is a beautiful large hill town situated in Western Ghats. This hill station stands 1452 meters above sea level. The green woody slopes, colourful scenery, misty mountains, cascading falls, dense tropical forest, tea, coffee and spice plantations made this place a paradise of nature lovers.
This enchantingly beautiful place is popularly called as the 'Scotland of India' and also 'Kashmir of South'. There are so many attractions in and around Madikeri, we have compiled the list of the best places to visit in Madikeri:
Best Time to Visit
September to June is the best time to visit Coorg. However, if you want to go trekking, October to March is the best time to visit Coorg. During the monsoon months of late July and August, it is best to avoid visiting due to heavy rainfall and landslides.
Coorg from Dec to Feb:
Winter is the best time for honeymooners to visit Coorg! The temperature goes down to a cozy 10°C, with a maximum temperature of 25°C.
Tourist Attraction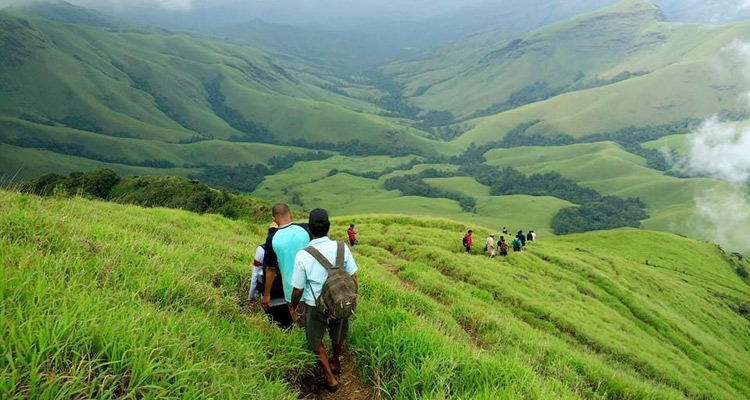 Abbey Fall
Talacauvery
Golden Temple(Namdroling monastery)
Raja's seat
Nagarhole National Park
Iruppu Fall
Honnamana lake
Kausani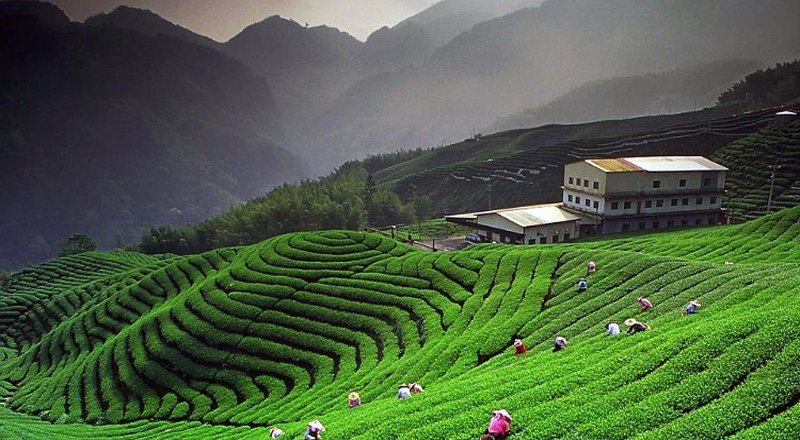 Kausani is a hill station and Village situated in Bageshwar district in the state of Uttarakhand, India. It is famous for its scenic splendour and its spectacular 300 km-wide panoramic view of Himalayan peaks like Trisul, Nanda Devi and Panchchuli.
Best Time to visit
Kausani is a destination for Himalayan tourists. It is located 120 Km from Nainital, 53 km North of Almora. This place offers a 350 km view of the Himalayan peaks like Trishul, Nanda Devi and Panchchuli. The view is so clear that one gets a feeling of the snow being within touching distance. There are very few places in the Himalayas which can compare with the beauty of Kausani – a picturesque hill station famous for its scenic splendor.
Kausani experiences snowfall during the months of December, January and Feb, thus these three months are the best time for Honeymooners & couples. The hill resort of Kausani is a retreat in the summer months and may be visited during April-June and September-November.
Summer (April to June) are very pleasant with temperature never crossing 27°C and midnimum is about 10°C. This is the best time for sightseeing and enjoying adventure.
Monsoon (June to September) are occasional and brings out the best of the natural beauty. Though this charming hill station can be visited at any time of the year, tourists should come here during the Dussehra celebrations, which last for nine days during October and are very attractive with many colorful processions and festivities
Tourist Attraction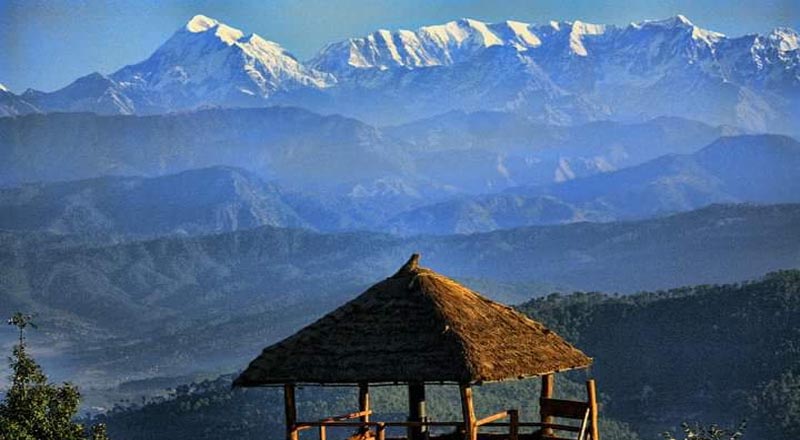 Rudradhari Fall
Gwaldam
Trek to Pinnath
Baijnath Temple
Kausani Tea Estate
Someshwar