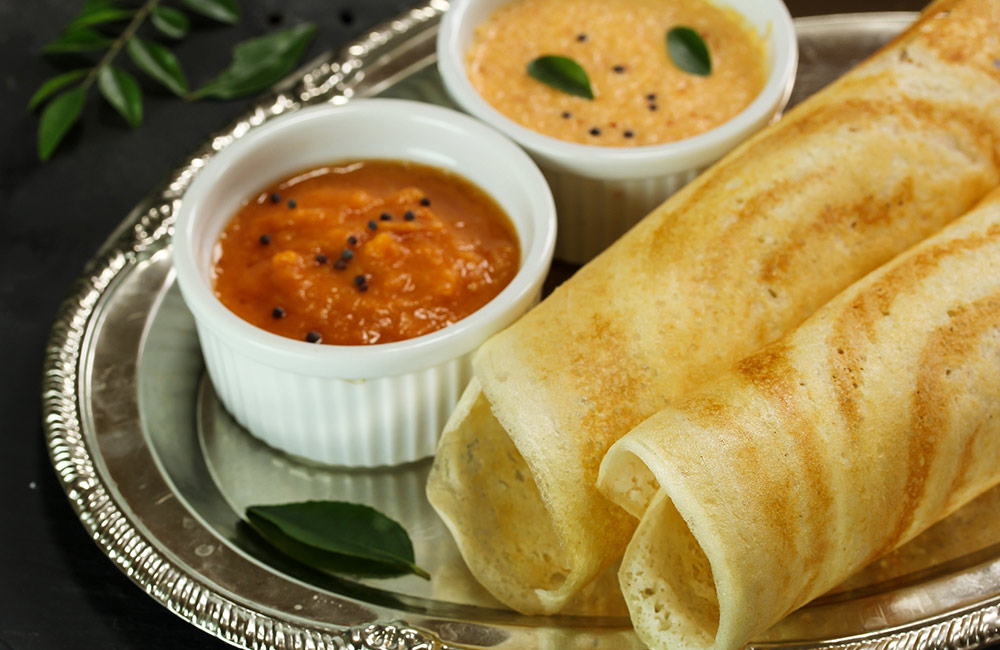 Ooty has always been one of the top places on a traveller's list thanks to its pleasant weather and lush surroundings. It's a must-visit for nature lovers but there's even more – it's great for foodies too!
While you're touring the local sights, make sure you also dig into some of the local favourites and street food that Ooty has to offer. From coffee and chocolates to spicy kebabs and roadside Chinese food, Ooty has something to suit everyone's appetite.
Kebabs
Kebabs, or meat on a stick, is one of the most popular and deliciously simple grilled dishes. You'll find them a part of many cuisines around the world, from the Middle East to regions of Asia, and are easy enough to recreate on your grill. Kebabs are quick and easy to make, and just as easy to eat, whether you are looking for something to prepare for guests or a simple summer evening supper. You can stick almost anything on a skewer, whether you are grilling traditional meat or making vegetarian kebabs.
If you choose to grill meat kebabs, you can also grill vegetable kebabs at the same time to round out the meal. Or, pair the meat kebabs with a green salad, cole slaw, Greek salad, and rice or baked potatoes, as well as any traditional side dishes of the same cuisine as the kebab you are making.
Momos
A popular street food among the youngsters these days, momos are undoubtedly one of the easy snack recipes that you can make at home. Be it the veg momos, which are made using several vegetables or the chicken momos, they have become a trend these days. The word 'momos' itself can make anyone's mouth water and comes from the Chinese loanword word 'momo' which means 'steamed bread'. Having its origin in Tibet, this snack recipe is quite similar to Chinese dumplings. It's one of the irresistible street foods and munching on it can never get boring! These dumplings are soft and juicy, and are traditionally steamed. However, these days the momos are cooked using various methods such as frying, pan-frying and tandoori. There are several types of momos that you can easily find in any nook and corner of India. You will be surprised to know that these days, momos are enjoyed in dessert and the ones that are popular are – chocolate and strawberry momos. Here's one such popular recipe of momos, which is enjoyed by many and is prepared using minced chicken. This momos recipe is quite popular among the non-vegetarians and is enjoyed with spicy chilli-garlic sauce. Chicken Momos are again one of the traditional dishes of Nepali cuisine and resembles to Chinese Bao, however, differs a lot. To prepare chicken momos, all you need is: All purpose flour, boiled chicken, onion, ginger, green chilli, soy sauce and a little salt. The flour is kneaded into a dough, which is then rolled into small puris. While on the other hand, chicken is shredded and mixed with all the other ingredients. This filling is further added into those small puris and shaped differently. After a few of these dumplings are made, they steamed using a steamer. These chicken momos are enjoyed best with chilli-garlic sauce and tomato ketchup. To accentuate the taste of this momos, you can add spring onions in this recipe.
Ingredients
450 gm all purpose flour
1 tablespoon refined oil
1 large onion
1 inch ginger
water as required
300 gm boiled chicken
1 green chilli
1/2 teaspoon salt
1 teaspoon soy sauce
Lassi
SweetLassi is another cooling and refreshing drink to have in the summers. Sweet lassi is quite popular in Punjab and north India. A spoon is also served with the Punjabi lassi, so that first you have the soft and buttery white butter and then you drink the lassi. This lassi is so heavy that you cannot have any meal or food afterwards. Some people also like to have lassi with parathas or with samosa chaat.
Ingredients
2 cups chilled fresh curd (dahi or yogurt)
1.5 to 2 cups chilled water or milk or half-half of both water and milk
10 to 12 tablespoons sugar or add as per taste
1 teaspoon cardamom powder or 2 tsp rose water
a few strands of saffron (kesar), optional
6 to 8 ice cubes, optional
1 to 2 tablespoons chopped or sliced dry fruits, optional