Bengaluru is love and in true sense, we have embraced all the highs and lows of it. Be it the beauty of awesome weather or the irritating traffic. It is a dream city for many. The city houses World's best IT companies and food, every street has something special to offer. It is a town of many cultures and people here are so adoring that they answer you in the language you ask. You seldom feel home sick here and to that extent Bengaluru has come close to our hearts. By now, you all might have used to typical 'Bengaluru things' and in this context, we have related few of them to English quotes and the results are too hilarious.
Camping in Bangalore
Nandi Hills is a set of beautiful small hillocks located at a small distance of 60 km from Bangalore, Acquiring their name from the tall statue dedicated to the Lord Nandi built on the top of the hills, the place is a favorite of the visitors coming from almost all the nearby region, especially Bangalore
Things To Carry
Water bottles (at least 2 liters of water)
Fresh clothes for two days
Extra set of clothes
Sunscreen and sunglasses
Cap/hat
Toiletries.
Juice packs, Glucon-D etc.
Raincoat or a Poncho
Personal medication
Allergy medication
Mosquito repellent cream
A torch with new batteries
You can carry energy food
Camera (Optional
Visit Cubbon Park in Bangalore
Spread over an area of 300 acres, Cubbon Park in the city of Bangalore is a major sightseeing attraction rich in green foliage. It is a green belt region of the city and is an ideal place for nature lovers and those seeking a calm atmosphere. Having been laid down by Lord Cubbon, the park is named so in his honour. It is home to more than 6,000 trees that support a vibrant ecosystem. In addition to being a natural sightseeing destination, some of the major structures of the city such as the Attara Kacheri, Cubbon Park Museum and Sheshadri Iyer Memorial Park are also situated here. Another famous attraction in the Cubbon Park is The Bangalore Aquarium, which is the second largest aquarium in India
Resort day out in Bangalore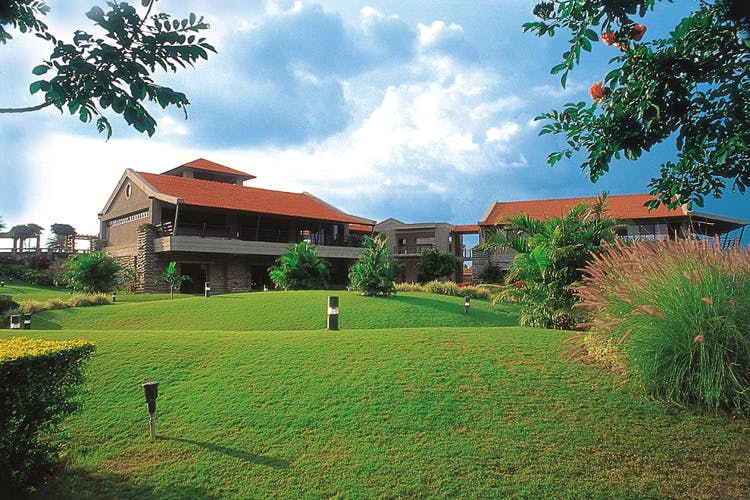 For Family outings and stay, Corporate Team/Day outings with stay, Get-togethers & celebrations
A stunning blend of farmhouse and modern styles, 'INARA FARM' is the very definition of contemporary farmhouse. Two cozy air conditioned bedrooms in the original stone villa with large, comfortable beds beckoning to you to cuddle into, with attached bathrooms, a kitchenette, a patio on the first floor overlooking the pool and all of the nature around it; to read, enjoy a hot cup of tea, or meditate
– Corporate day outings for upto 1000 people
– Family/Friends/Corporates Stay for upto 50 pax
– Customized food menu as per requirement (Coastal)
– Private swimming pool
– DJ & Sound on Request
– Indoor games : Chess, Carrom, Table Tennis, Board Games, Dart
– Play with stuffs
– 8 Hours or 24 Hours
Bull Temple
Built in Dravidian architectural style, this stunning building (which is also known as Nandi Temple) is the city's most popular religious sanctuary. Besides the religious significance, the dominant feature of the temple is the immense idol of Nandi. Carved out of a single granite rock, this sculpture is four-and-a-half metres tall and six metres long, and is always decorated with flower garlands
National Gallery of Modern art
What is it? A treasure trove of modern art in a historic setting.
Why go? You'll get to enjoy artwork from the eighteenth century to present times, including works by legendary Indian artists like Rabindranath Tagore, Amrita Sher-Gil and Raja Ravi Verma. There are also regular film screenings here, and a café