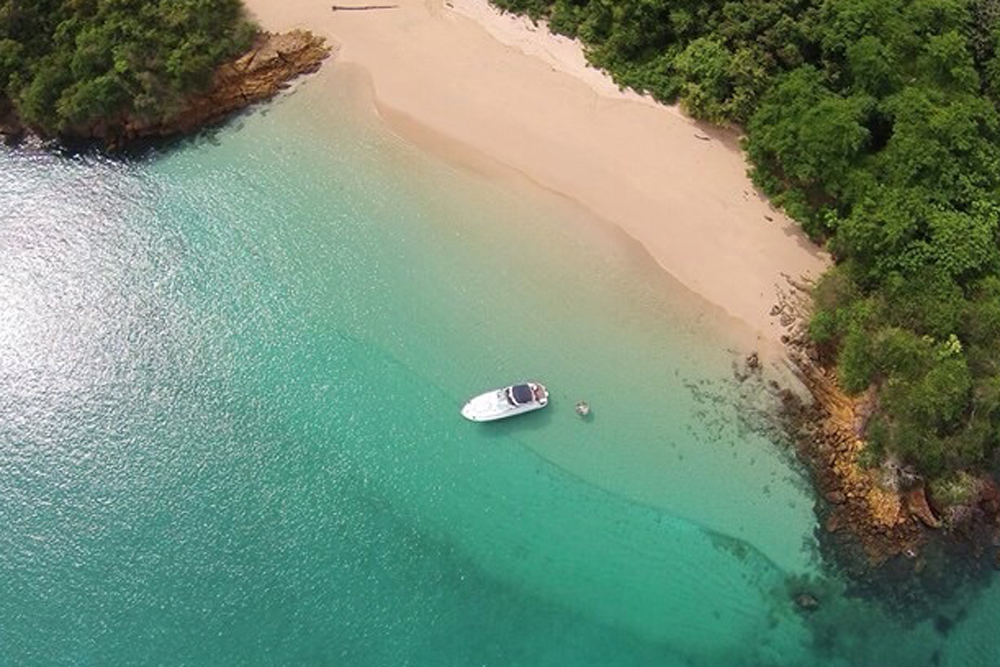 Here you can find practical travel information on Australian visas and entry requirements, customs and quarantine regulations, and accessible travel in Australia. There's also information to help you plan your trip, including getting to and around Australia, tours that you can do while you're here and places to stay. We've also provided some helpful tips on travelling in remote locations, tips, hazards to watch out for and who to contact if you need emergency assistance while you are here.
Learn all about our cities, states and territories, what the weather is like, time zones, Australia's history, facts about our unique plants and animals, and information on Australian visa entry requirements.
Tamar Valley, Tasmania
If you know where to look, who to ask and don't act like a pretentious latte snob, you'll find all of those top ten, must do before you die, bucket list items in a compact, user friendly location. It's called the Tamar Valley.
We've got a good theme here in the Tasmanian Tamar Valley; beaches, art, bushwalks AND food and wine? It's a symbiosis that's sublime, the mecca of Tasmania's brand and you will not be disappointed. If you like your nosh in the clean, green and pristine category with a sprinkle of eco, organic and carbon-friendly then you're in the right place.
Where else in the world can you visit in one day: A nudist beach, see the world's largest jumping pillow, visit a gravelly beach, see a turbo chook, pat a pig, see Australia's oldest (colonial) graffiti, play in a museum where 13 million ounces of gold have been produced and had to pump 6 million litres of water per day to get it, and drive along Australia's longest navigable estuary… None other than the Tamar Valley!
Wine in Tamar Valley- World's Best Wine
Many award winning and internationally recognised wines and cellar doors are all waiting for your visit. Tetsuya Wakada stated that Australia did not produce quality Merlot, until he tried Grey Sands and that's the tip of the iceberg. What's different is that in the valley you can engage with the folks behind the counter – they're interested in your conversation and will impart their story upon you – take self-confessed survivor of 'Frisco '67, Mark Semmens at Marions Vineyard and the beautiful story behind Wines for Joanie. They're all articulate, engaging and have a wicked sense of humour
The Tamar Valley Wine Route is one of the top ten in the world but it's definitely not all we do, heard of Boags for instance? If you're not a wine or beer drinker, you're in luck- organic cider is another trending right now product of the Tamar Valley.
You don't drink beer you say, what about cider – at a cellar door, just 'cause it's trending right now and you can say 'I don't drink beer, but oh, I do enjoy organic cider'.
Attraction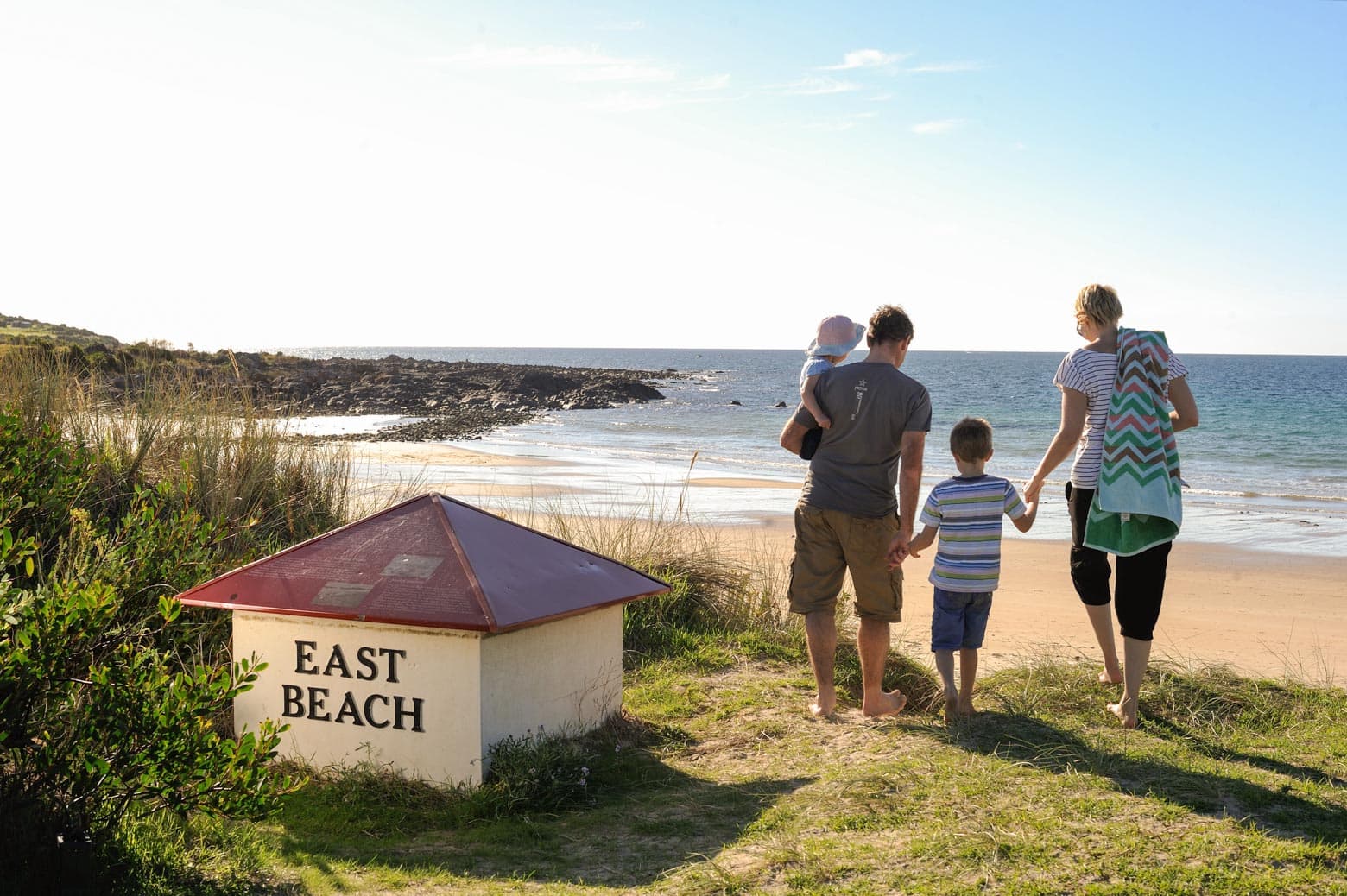 Tamar Island
Bradys Lookout State Reserve
Gorge Scenic Chairlift
City Park, Launceston
Seahorse World
Platypus House
South-West Coast, Western Australia
Those who love a beautiful coastline and beaches; wine aficionados; surfers; walking and hiking enthusiasts
Top things to do: Walk the Cape to Cape Track; enjoy the many great restaurants; visit Lake Cave; tour the wineries; trek the Southern Forests & the Valley of the Giants Treetop Walk; indulge in fresh seafood; go surfing
Versatility is the name of the game when it comes to Australia's South West, a greater region that encompasses five sub-regions and which features a number of interesting towns and impressive natural highlights throughout. Long a favoured getaway destination for residents of Western Australian capital Perth, the South West is beloved for its mixture of nature, food, and wine all while being relatively uncrowded; despite its increasing popularity, it's never to hard to find a little slice of the region to enjoy all to yourself.
The density of experiences available in the region is all packed into a relatively compact and easily navigable area, too, making for a roadtrip that's neither arduous nor lacking in highlights both natural and historic.
The south-west trends towards cooler than Perth in the summer months, with weather that tends to be variable – despite travelling in February, you may even need to pack some cool-weather clothes to accommodate these fluctuations. Beachgoing is more than viable during this month, however, and this is definitely a good thing, as the coast of the South West is home to numerous excellent beaches for both swimming, and, especially surfing.
Surfing in particular here is world-class, with breaks that vary in both size and length depending on the region; the likes of Denmark are ideal for beginners, while Margaret River is widely recognised as an amazing spot for big-wave surfing and home to over 40 breaks along its coastline.
Attraction
Hamelin Bay. Hamelin Bay. Hamelin Bay. …
Granite Skywalk. Porongurup. Granite Skywalk. …
Boranup Karri Forest. Margaret River. Boranup Karri Forest. …
Canal Rocks. Yallingup. Canal Rocks. …
Myalup Beach. Myalup. Myalup Beach. …
Koombana Bay. Bunbury. Koombana Bay. …
Bunker Bay. Dunsborough. Bunker Bay. …
Windy Harbour and Salmon Beach. Northcliffe
Great Ocean Road, Victoria
The Great Ocean Road (B100) is one of Australia's most famous touring routes. It takes travellers past world-class surfing breaks, through pockets of rainforest and calm seaside towns, and under koala-filled tree canopies. It shows off sheer limestone cliffs, dairy farms and heathland, and gets you up close and personal with the crashing waves of the Southern Ocean.
Hunt out the isolated beaches and lighthouses in between the towns and the thick eucalyptus forest of the Otway hinterlands to really escape the crowds. Rather than heading straight to the Great Ocean Road, a fork in the road at Geelong can take you the long, leisurely way there, through the Bellarine Peninsula, with visits to charming Queenscliff and wineries en route.
Day-tripping tourists from Melbourne rush in and out of the area in less than 12 hours, but in a perfect world you'd spend at least a week here.
The essential facts
The Great Ocean Road is 243km long, stretching from Torquay to Allansford, which is 10minutes from Warrnambool.
The road begins approximately 100km from Melbourne.
It is the world's longest war memorial.
WWI veterans built the road from 1919 to 1932.
You can visit the road in one day or take a few days to experience all that it offers.
It is home to some of Australia's most iconic animals.
The most popular attractions are Bells Beach, the Memorial Arch, the 100km Great Ocean Walk, Great Otway National Park, the 12 Apostles, Loch Ard Gorge, London Arch and Tower Hill Wildlife Reserve.
Attraction
Loch Ard Gorge
Twelve Apostles
Port Campbell National Park
Gibson Steps
Bay of Islands Coastal Park
Memorial Arch at Eastern View
The Grotto, Victoria
Clare Valley, South Australia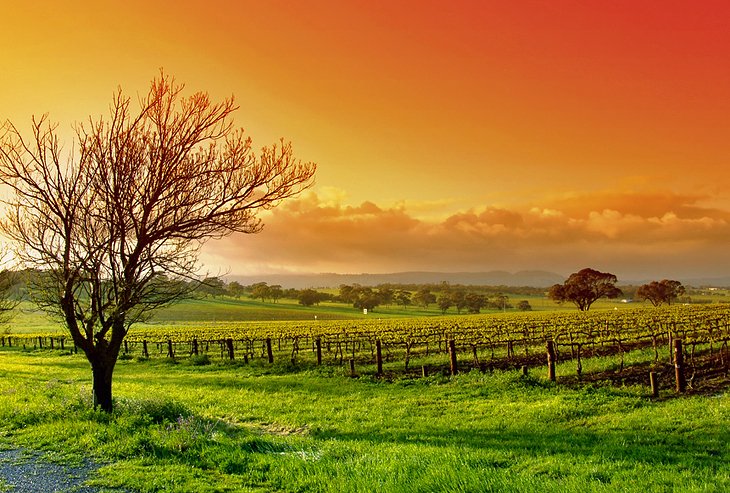 Clare Valley is a wonderful South Australia destination, rich in heritage, culture, food and of course wine.
The traditional home of Australia's best Riesling, the Clare Valley produces a broad array of high quality wines, with varietal characters defined by the region's warm summer temperatures and cool nights.
Only 90 minutes from Adelaide, the Clare Valley offers a romantic weekend getway for couples as well as wonderful entertainment for families. It is also a bike-riders paradise, underpinned by the Riesling and Rattler Trails developed from the region's old train line.
We have created a number of winery trails showcasing a diverse array of local producers to help you make the most of your time.