You might expect that every city in Europe is overrun by tourists in August, but that's not actually true. Many of Europe's cities are very crowded in August, but some others, including Paris, are actually somewhat empty because so many locals and businesses are out of town and closed.
Below is our list of the 22 best places to consider for a Europe trip in the month of August. You can expect pleasant weather in almost all of them, as well as sizable crowds in most. If this is your first trip to Europe then it would be a shame to skip a city like London or Paris just because of other tourists. You'll also find some lesser known cities on the list, and hopefully you can put together a great Europe of your own. Generally speaking it's better to avoid Europe's beaches in August because nearly all of them are at maximum crowds and prices this month.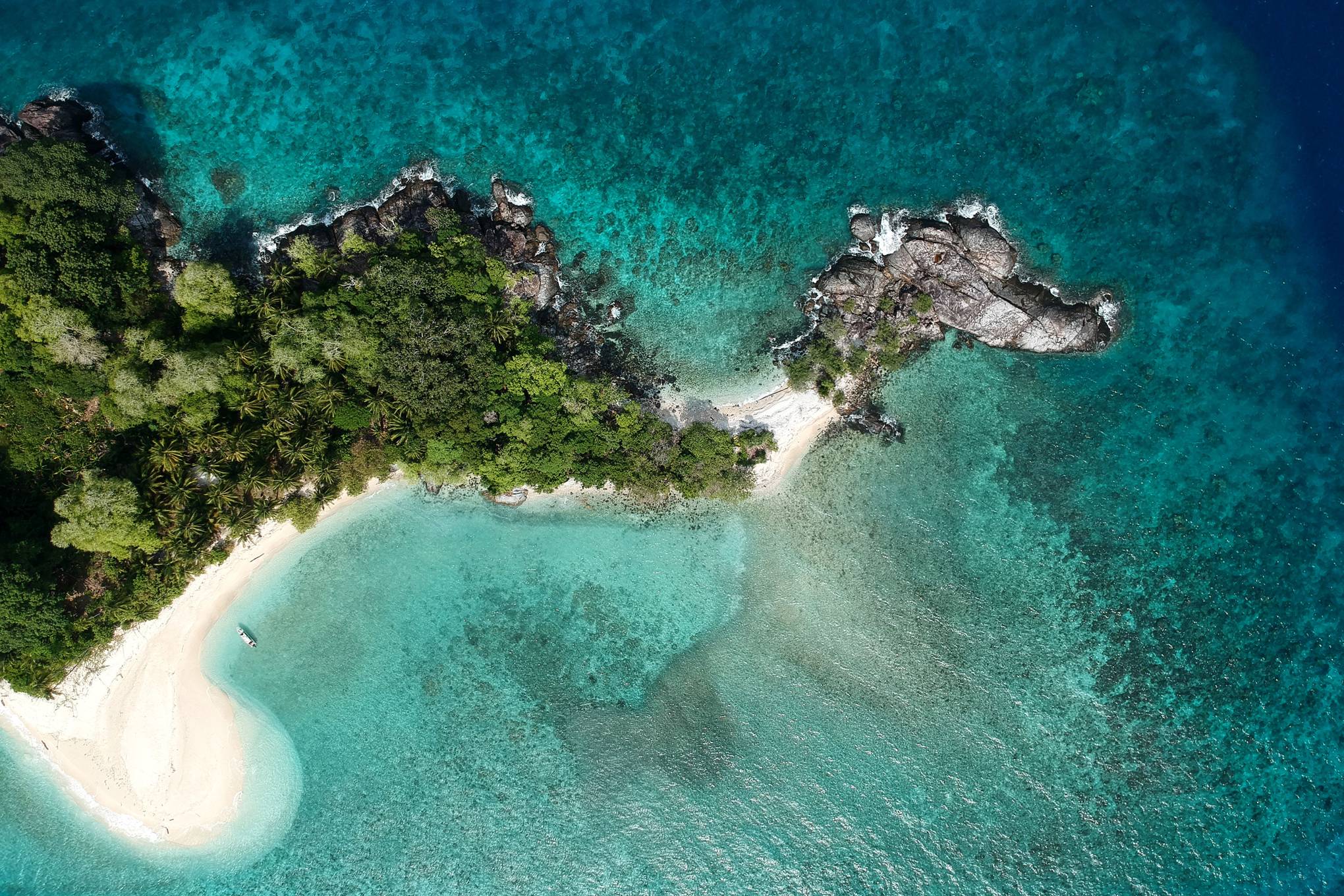 Stockholm, Sweden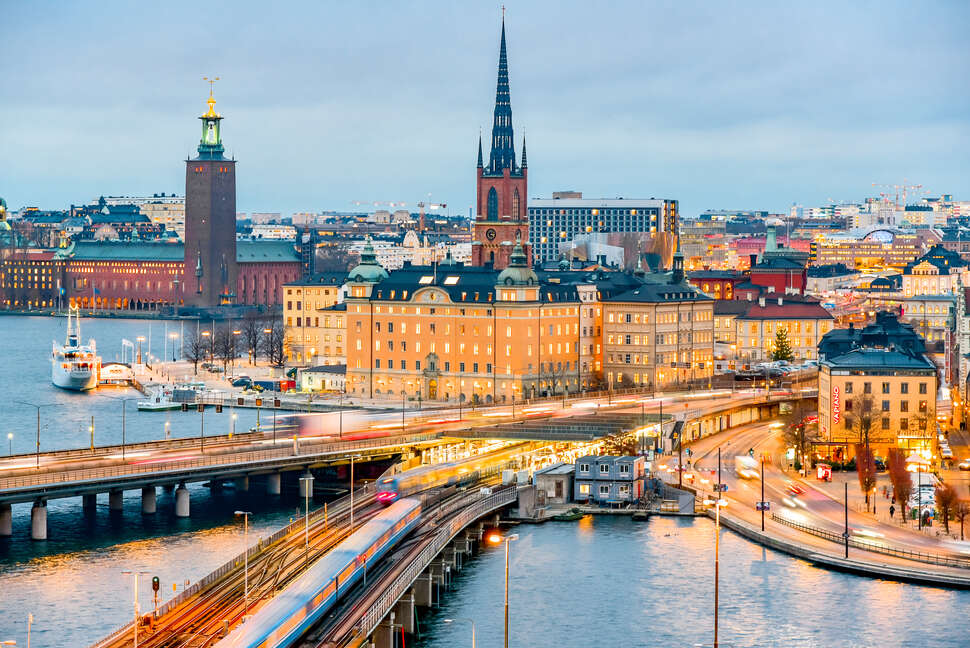 Cultural Riches
When it comes to cultural assets, Stockholm is scandalously rich. Take Gamla Stan. The city's oldest district is the stuff of storybooks. Complete with prerequisite royal palace, gabled buildings and razor-thin cobblestone streets, it's hands down one of Europe's most enchanting, impeccably preserved historic centres. Across the city, world-class museums and galleries inform and provoke, harbouring everything from glittering Viking treasures and an ill-fated warship, to Abba props and subversive contemporary art. It's a stimulating, inspiring mix, where the past, present and future constantly merge, converse and engage.
Impeccable Style
Stockholm's sense of style is legendary. Here, good design is not a luxury, it's a right – even the humblest coffee shop is usually design literate, from its lighting right down to its cups, bowls and cutlery. And while industrial design is a theme at several city museums, a fix of retail therapy can be equally enlightening. From cult-status local threads, bags and textiles, to delicate handmade ceramics, local objects reveal much about the Swedish love of understatement, functionality and harmony. If it's time to redesign your life, this is the city to do it in.
Food, Glorious Food
Given the bounty of prime ingredients drawn from Stockholm's surrounding waters, fields and forests, it's not surprising that food is a serious passion. This is a city with a curious, open-minded palate. Whatever the global culinary trend, Stockholm is on it, from raw food and açai breakfast bowls to sustainable, locavore dining. Old-school, homegrown classics are equally revered. Whether it's fried herring, succulent meatballs or buttery toast skagen, traditions are both faithfully adhered to and cleverly tweaked, the latter by Stockholm's legion of young, ambitious, forward-thinking chefs.
Easy Town
Stockholm is easy in all the right ways. Despite being spread across 14 islands, it's a relatively compact creature, and walking is often the best way to get around. Bridges connect most of the islands, while ferries and the tunnelbana (metro) link the rest. Public transport is safe, smooth and efficient, covering every corner of the city and its bucolic surrounds. It's also well adapted to wheelchair travel. Nearly all signs are written in Swedish and English, and you'll be hard-pressed to find a local who doesn't speak near-perfect English.
Tourist Attraction
Gamla stan
Vasa Museum
The Royal Palace
Skansen
Stockholm City Hall
Djurgården
Drottningholm Palace
Nobel Museum
ABBA The Museum
Bergen, Norway
Bergen is The Gateway to the Fjords of Norway and a well-established cruise port, an international city packed with history and tradition, with small-town charm and atmosphere. As a European City of Culture and UNESCO World Heritage City, Bergen is an old city with a young outlook.
Bergen grew up around its colourful harbor, which was the hub of commerce, seafaring and craftsmanship. The very first buildings in Bergen were alongside the harbour called Bryggen, and have been the nerve centre of the city for hundreds of years. The German medieval guild of merchants – the Hansas – opened one of their four European offices on Bryggen in the 13th century.
Strolling around old streets and alleyways where people have lived for centuries is like a fairytale. You will see small wooden houses, cobbled streets with stone steps in the steepest parts and flowers everywhere. Stop off at the Fish Market to mingle with the crowds. Visit the Bergen Aquarium and see the fish, penguins and seals in their natural element, as well as crocodiles, snakes and spiders.
A city with nature right on its doorstep, Bergen lies between the world's longest fjord and one of the world's most beautiful – that is the Sognefjord and the Hardangerfjord – making Bergen the perfect gateway to explore this natural kingdom. It's not far from the city centre to Mt. Fløyen, Mt. Ulriken or another of the seven mountains that form the backdrop to the city. With the panoramic views of the city, the fjord and the ocean, the city has its feet in the sea and its head in the skies.
Aside from their commercial interests, Bergen merchants had a nose for culture. It was they who laid the foundations for Bergen to be the cultural city it is today. Bergen was the birthplace of the hugely popular composer Edvard Grieg and you can visit his home at Edvard Grieg Museum Troldhaugen. The city's musical traditions also include the Bergen Philharmonic Orchestra, which was started in 1765 and is Europe's oldest orchestra of its kind. Together with 60 other festivals and top-flight concerts, the highly reputed Bergen International Festival is held every year in May and June. Bergen is home to Norway's first permanent theatre, Den Nationale Scene, and the art street with the KODE Art Museums has a unique collection of art and design, including works by Edvard Munch and the exhitibion "The Silver Treasure".
Tourist Attraction
Bryggen
Fløyen
Ulriken
Bryggen
Bergenhus Fortress
Troldhaugen
Akvariet i Bergen – Det Nasjonale Akvariet
Bryggens Museum
Fantoft Stave Church
Budapest hungary
The Human Touch
Budapest's beauty is not all God given; humankind has played a role in shaping this pretty face too. Architecturally, the city is a treasure trove, with enough baroque, neoclassical, Eclectic and art nouveau buildings to satisfy everyone. Overall, though, Budapest has a fin de siècle feel to it, for it was then, during the capital's 'golden age' in the late 19th century, that most of what you see today was built.
The Past at Hand
They say the past is another country, but it's always been just around the corner in Budapest. Witness the bullet holes and shrapnel pockmarks on buildings from WWII and the 1956 Uprising. There are sad reminders like the poignant Shoes on the Danube memorial, but ones, too, of hope and reconciliation – like the 'sword' of the former secret-police building on Andrássy út now beaten into the 'ploughshare' that is the House of Terror, with both sides of the story – left and right – told.
Eat, Drink & Be Magyar
There's a lot more to Hungarian food than goulash, and it remains one of the most sophisticated styles of cooking in Eastern and Central Europe. Magyars may exaggerate when they say that there are three essential world cuisines – French, Chinese and their own. But Budapest's reputation as a food capital dates largely from the late 19th and the first half of the 20th century and, despite a fallow period under communism, the city is once again commanding attention. So, too, are Hungary's excellent wines – from Eger's complex reds and Somló's flinty whites to honey-sweet Tokaj.
In the Soak
Budapest is blessed with an abundance of hot springs. As a result, 'taking the waters' has been an experience here since the time of the Romans. The array of bathhouses is generous – you can choose from Turkish-era, art nouveau and modern establishments. Some people come seeking a cure for whatever ails them, but the majority are there for fun and relaxation – though we still maintain it's the world's best cure for what Hungarians call a macskajaj (cat's wail) – hangover.
Tourist Attraction
Buda Castle
Hungarian Parliament Building
Fisherman's Bastion
Széchenyi Chain Bridge
Matthias Church
Heroes' Square
St. Stephen's Basilica
Széchenyi Thermal Bath
Central Market Hall
Vienna Austria
Imperial Architecture
Vienna's imperial grandeur is the legacy of the powerful Habsburg monarchy. Their home for more than six centuries, the Hofburg palace complex, incorporates the Burgkapelle (Imperial Chapel), where the Vienna Boys' Choir sings Sunday Mass, and the famed Spanish Riding School, where Lipizzaner stallions perform elegant equine ballet, along with a trove of museums, including in the chandeliered Kaiserappartements (Imperial Apartments). Other immense palaces include the baroque Schloss Belvedere and the Habsburgs' 1441-room summer residence, Schloss Schönbrunn, while 19th-century splendours such as the neo-Gothic Rathaus (City Hall) line the magnificent Ringstrasse encircling the Innere Stadt (inner city).
Masterpiece-filled Museums
One of the Habsburgs' most dazzling Rinsgstrasse palaces, the Kunsthistorisches Museum Vienna, houses the imperial art collection. It's packed with priceless works by Old Masters, and treasures including one of the world's richest coin collections. Behind the Hofburg, the former imperial stables have been transformed into the innovative MuseumsQuartier, with a diverse ensemble of museums, showcasing 19th- and 20th-century Austrian art at the Leopold Museum to often-shocking avant-garde works at the contemporary MUMOK. Meteorites, fossils and prehistoric finds fill the Naturhistorisches Museum, while exquisite furnishings at the applied-arts Museum für Angewandte Kunst are also among the artistic feasts in store.
Soul-stirring Music
With a musical heritage that includes composers Wolfgang Amadeus Mozart, Joseph Haydn, Ludwig van Beethoven, Franz Schubert, Johann Strauss (father and son), Johannes Brahms and Gustav Mahler, among countless others, Vienna is known as the City of Music. Its cache of incredible venues where you can catch performances today include the acoustically renowned Musikverein, used by the Vienna Philharmonic Orchestra, the gold-and-crystal main opera house, the Staatsoper, and the multistage Konzerthaus, as well as the dedicated home of the Vienna Boys' Choir, MuTh. Music comes to life through interactive exhibits at the captivating Haus der Musik museum.
Renowned Drinking & Dining
The Viennese appreciation of the finer things in life extends to its opulent coffee-house 'living rooms' serving spectacular cakes; its beloved pub-like Beisln dishing up hearty portions of Wiener schnitzel, Tafelspitz (prime boiled beef) and goulash; elegant restaurants; and its fine Austrian wines served in vaulted Vinothek (wine bar) cellars, and in rustic vine-draped Heurigen (wine taverns) in the vineyards fringing the city. Local and international delicacies fill the heady Naschmarkt stalls, and creative chefs are experimenting with local produce and fresh new flavour combinations in innovative, often repurposed venues.
Tourist Attraction
Schönbrunn Palace
The Hofburg
St. Stephen's Cathedral
Belvedere Palace
Prater
Vienna State Opera
Kunsthistorisches Museum Wien
Albertina
Rathaus