Germany is known for cold, dreary winters, which are brightened considerably by the warmth and cheer of traditional village Weihnachtsmärkte and New Year's Eve celebrations. But what is there to do after the lights of the Christmas markets fade, and the remnants of explosive fireworks are swept from the streets.
Aachen
For a spa town experience with alluring historical sites, plus the romance and lively nightlife of a bigger Germany city, plan a winter getaway to Aachen.
What began as a Stone Age flint quarry around 2500 B.C. became a military resort for the Romans as early as the 1st century. In 768, King Charlemagne lived in Aachen, where his palace and chapel were built. The city quickly became his favorite place of residence and the center of his empire. In 814, Charlemagne died and was buried in the palace chapel. Today, Charlemagne's chapel forms the central component of the Cathedral of Aachen. Pieces from his palace, as well as artifacts from coronations and religious pilgrimages throughout history, are on display in the Cathedral Treasury.
After visiting his resting place, do as Charlemagne did, and go for a relaxing soak in Aachen's hot springs. The Roman spa, once named "Aquae Granni" after the Celtic god of water and health, is said to have been promoting the health and wellness of its visitors for more than 2,000 years.
If you're in the mood for an outdoor adventure, head to the Three Countries Corner (Dreiländereck) viewing tower and maze to stand in the spot where Belgium, Germany and the Netherlands meet. Later, warm up at an opera or ballet performance at the city's municipal theater, visit the International Newspaper Museum (Internationales Zeitungsmuseum), or spend the evening out on the town at one of Aachen's many pubs and restaurants.
Aachen's Charlemagne Festival is celebrated on the last day of every January in remembrance of the emperor's death, and Karneval fills the city's streets with more than 100 floats on Rosenmontagszug, or Monday's Carnival Procession, at the end of November.
ATTRACTION
Aachen Cathedral
Aachen Town Hall
Elisenbrunnen
Carolus
Couven-Museum
Aachen Cathedral Treasury
Aachener Tierpark Euregiozoo
Centre Charlemagne
Puppenbrunnen
Nuremberg
Nuremberg, second largest city in Bavaria and core city of the metropolitan region, is over 950 years old and not a bit tired. Suitable for trade fair and convention guests and popular with tourists seeking culture and enjoyment. Along with the airport and exhibitions grounds Nuremberg also has a comfortably sized Old Town where you can find anything your heart desires: interesting shops, cozy taverns, sociable beer gardens and charming squares with history-charged houses in between. The Christmas Market and Albrecht Dürer are only two of the many "hallmarks" of the city. The Imperial Castle, grand sacred buildings and the Craftmen's Courtyard are "musts" for visitors as is the wide-ranging museum landscape including the Germanisches Nationalmuseum or the Documentation Center Nazi Party Rally Grounds.
Nuremberg has been an important brewing city for centuries; whether it's pale ale, dark beer or a genuine red beer – there is something for everyone's taste. Not to forget the Original Nuremberg Rostbratwurst, known far beyond the borders of Nuremberg, are nationally and internationally unique. There are many ways to enjoy the small sausages, in a roll, with vinegar sauce or as a main dish with potato salad or sauerkraut.
There is always something to see and enjoy in Nuremberg, events that are unrivalled throughout Europe: Franconian Beer Festival, The Blue Night, Rock im Park, Noris Ring Speed Weekend, International Organ Week, Open Air Classics, Nuremberg Gathering of the Bards, Nuremberg Old Town Festival and the world-renowned Christkindlesmarkt.
ATTRACTION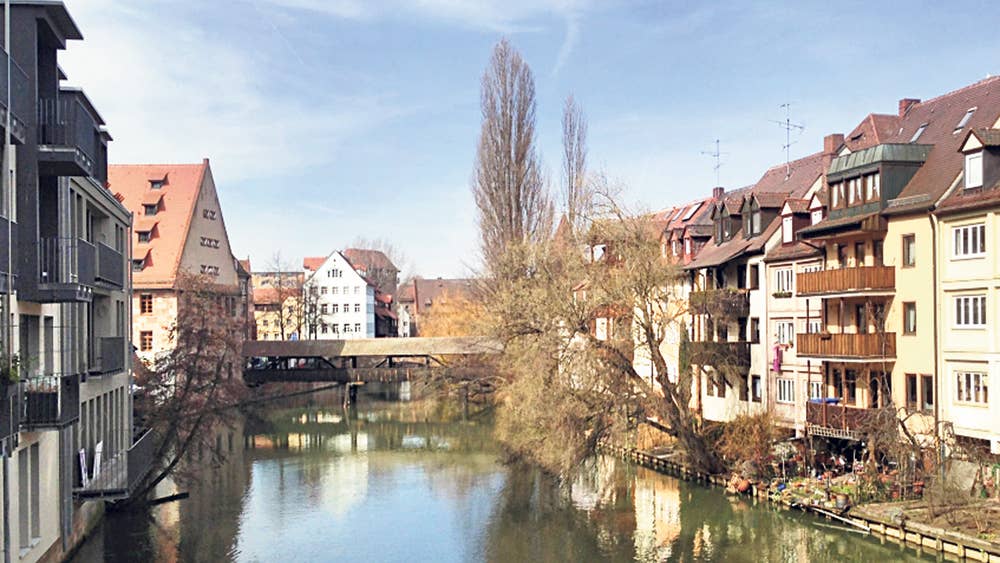 Imperial Castle of Nuremberg
Albrecht Dürer's House
Frauenkirche, Nuremberg
Documentation Center Nazi Party Rally Grounds
Germanisches Nationalmuseum
Schöner Brunnen
Hauptmarkt
St. Lorenz, Nuremberg
Toy Museum
Karlsruhe
Given Karlsruhe's grand palace, the absence of an old quarter may leave visitors slightly puzzled. But this is a relatively young city, only founded in 1715, and so lacks the medieval lanes and alleys seen in many German towns. Baden's Margrave Karl-Wilhelm had his dream city designed from scratch, with the resplendent palace at its centre and 32 streets and avenues radiating outwards like the ribs of a fan. From its very beginnings, Karlsruhe was a city without walls, open to friends and visitors, tolerant and liberal. People from France, Poland, Italy, Switzerland and many German states were involved in its creation. As a result, Karlsruhe was way ahead of its time in the development of a cosmopolitan society with modern institutions of government. The 1818 Baden constitution was also ahead of its time, and Germany's first parliament was built here in 1822. Karlsruhe's most influential cultural institution is the Centre for Art and Media (ZKM) – part museum, part institute, part documentation centre, and much more besides. The ZKM brings together under one roof the Museum of Contemporary Art, the Media Museum and institutes for visual media, for music and acoustics, and for media, education and economics. It explores the development and form of the information society, the media and contemporary art forms in a way never seen before. Even the location of the centre in a former munitions factory is symbolic of changing times.
New media and classicism – Karlsruhe's signature blend of styles. The work of architect Friedrich Weinbrenner dominated the appearance of Karlsruhe in the first half of the 19th century, and many of his buildings can still be found in the city centre today. Home to the Protestant church and town hall, the market square is one of the most striking ensembles of classical-style architecture in Europe and its pièce de résistance is Weinbrenner's most audacious work – the Karlsruhe Pyramid.
ATTRACTION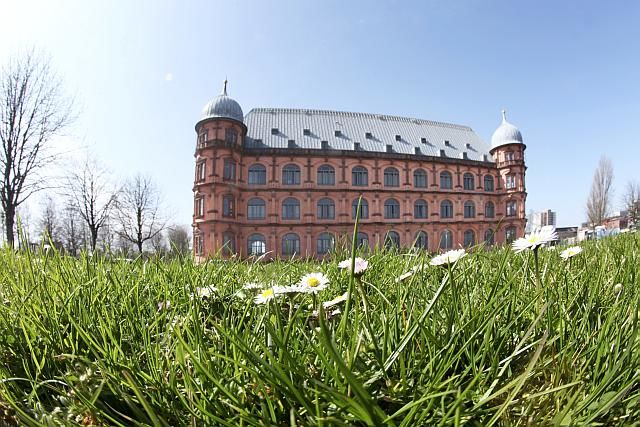 Karlsruhe Palace
Zoological Gardens Karlsruhe
ZKM | Center for Art and Media
Staatliche Kunsthalle Karlsruhe
State Museum of Baden
Turmberg
Karlsruhe Botanical Garden
State Museum of Natural History Karlsruhe
Europabad Karlsruhe