There is a lot of photographers who are interested in travel photography but they don't know about many places in India where they can get really excellent shots ad world will also know about that places , so if you are searching destination to travel and explore India with your lens then you are at the right place.
Gurez Valley, Kashmir
Gurez is a valley located in the high Himalayas, about 86 kms from Bandipore and 123 kms from Srinagar in northern Jammu and Kashmir, India. At about 8,000 feet (2,400 m) above sea level, the valley is surrounded by snow capped mountains. It has diverse fauna and wildlife including the Himalayan brown bear and the snow leopard. The Kishanganga River flows through the valley. The road to Gilgit runs through Gurez. Gurez is divided into three regions. The area from Toabat to Sharda Peeth is administered by Pakistan as Neelum District, that between Kamri and Minimarg is part of the Astore District, Northern Areas, Pakistan, and that from Toabat to Abdullae Tulail is known as Tehsil Gurez, and is part of Bandipore district.
Ultimate adventure destination to the north of Kashrnir, Gurez, is a gateway to the famous silk route across central Asia. The pyramid shaped peak named after famous Kashmiri poetess Habba Khatoon is most fascinating peak of Kashmir
Chopta, Uttarakhand
Chopta is a small settlement and valley that is located in Uttarakhand, which is very popular among tourists, mainly because of the number of options it provides for exploring, adventure buffs and trekking enthusiasts. The entire region is a haven of beauty, specially for the ones who are looking for a good place to relax, without the hustle and bustle of a typical tourist hotspot. One can visit Chopta valley and gaze in awe at the many peaks located a short distance away from the valley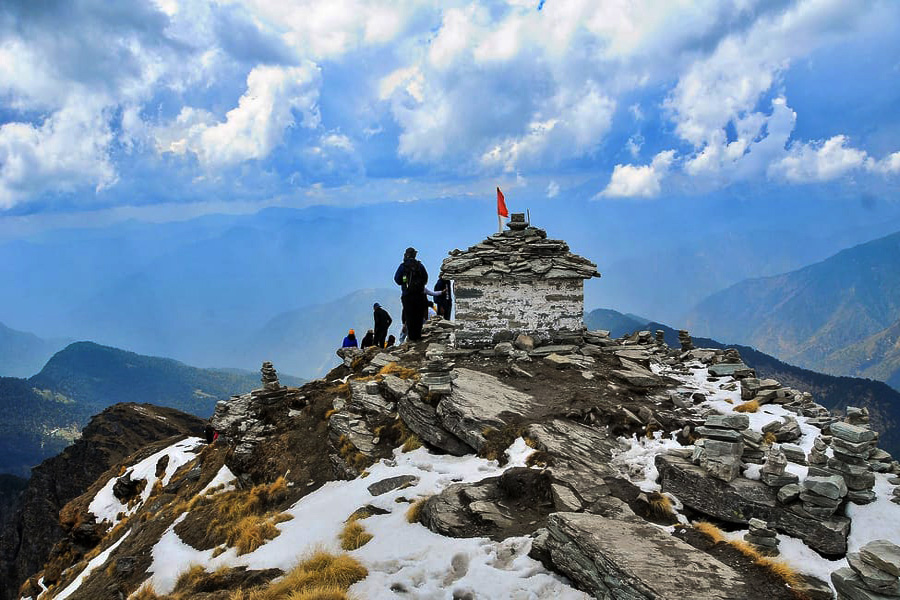 Chopta is also a base for trekking to Tungnath, third temple of Panch Kedar, which lies 3.5 kilometres uphill.
Damro, Arunachal Pradesh
Surrounded by the beautiful states of Assam and Myanmar, Arunachal Pradesh is often ignored for the other popular states in North East. However, this hidden beauty is a land of abundant natural resources. Often featured in some of the best offbeat destinations to visit in the country, Arunachal Pradesh has a lot of unexplored regions which need to be on your travel list. Boasting of being the base for the longest bridge in Arunachal Pradesh, Damro is one of the best places to start your journey in this beautiful state.
You can take a hike upto the Damro bridge or trek down the famous routes at Pasighat and Yingkiong. Apart from observing the locals go about their daily harvesting activities, you can also try a hand at fishing with the locals. Their local delicacies of smoked pork, raja chilli chutney and apong (rice beer) are a must try during your visit here.
Mawlynnong, Meghalaya
Mawlynnong/Mawlynnong Village located in the East Khasi Hills of Meghalaya, also referred as 'God's own garden' has won the acclaim of being the cleanest village in Asia in 2003. The village known for its cleanliness is located around 90 kms from Shillong and is a community based eco-tourism initiative. The community has made collective effort to maintain the ambience of a clean village. The village offers picturesque natural beauty, a trek to the living root bridge at a neighbouring village Riwai. The village also offers a sight of natural balancing rock, a strange natural phenomenon of a boulder balancing on another rock. The adage "Neighbours envy, owners pride' is apt for Mawlynnong as it has earned the distinction of being one of the cleanest villages in Asia, a fact that every Mawlynnong villager is proud of and other villagers are envy of.
The village is quite pretty, especially in the monsoons when there is lush greenery all around, with waterfalls paving the way to small streams and abundance of flowering orchids dangling from the trees and hedges add to the beauty of the village
Sandakphu, Darjeeling
Sandakphu Peak (11,941 Feet) is the highest peak in West Bengal. The highest peak of Singalila Ridge in Darjeeling district, almost near the border of Nepal, it is located very close to Singalila National Park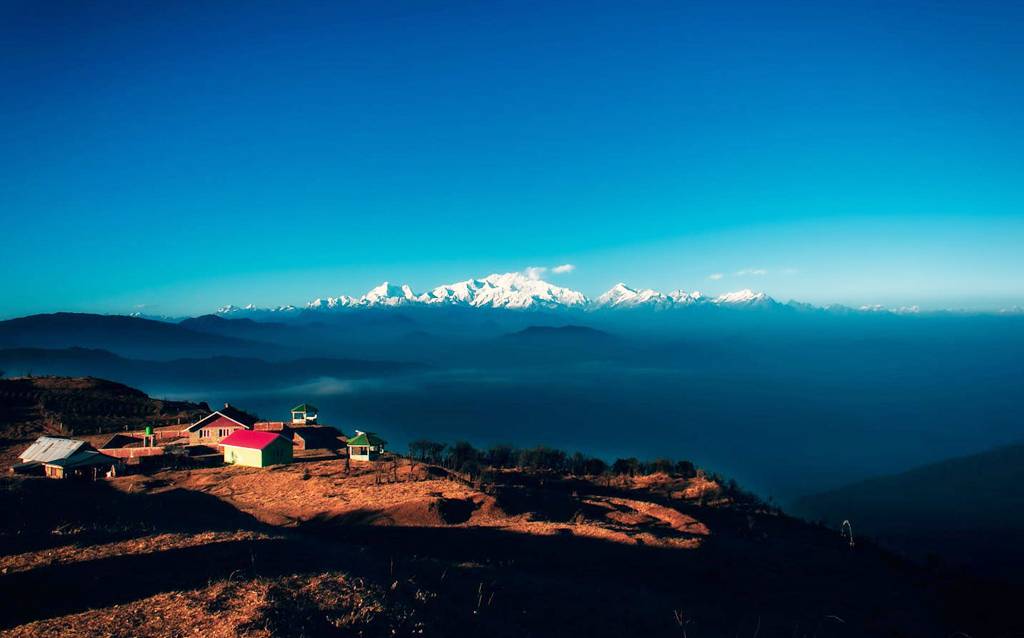 Sandakphu, the highest peak in West Bengal, gives you a spectacular view of four out of five highest peaks in the world. The best view possible is of mountain Kanchendzonga. You can reach the peak either by car or trekking. The trek is a beautiful 51 km long way up the hill, starting from Manebhanjan. Sandakphu is also known as the "mountain of poisonous plants" because of the abundance of Himalayan Cobra Lilies here. Since this is an arduous trek, it is advisable to undertake it only after ensuring your complete fitness.The trek to the summit is quite exhilarating passing through several distinct terrains, from challenging valleys to the lush green of the lands dotted with rhododendrons, magnolias, primulas and vibrant wild flowers. The place is a paradise for nature lover with about 600 varieties of orchids alone