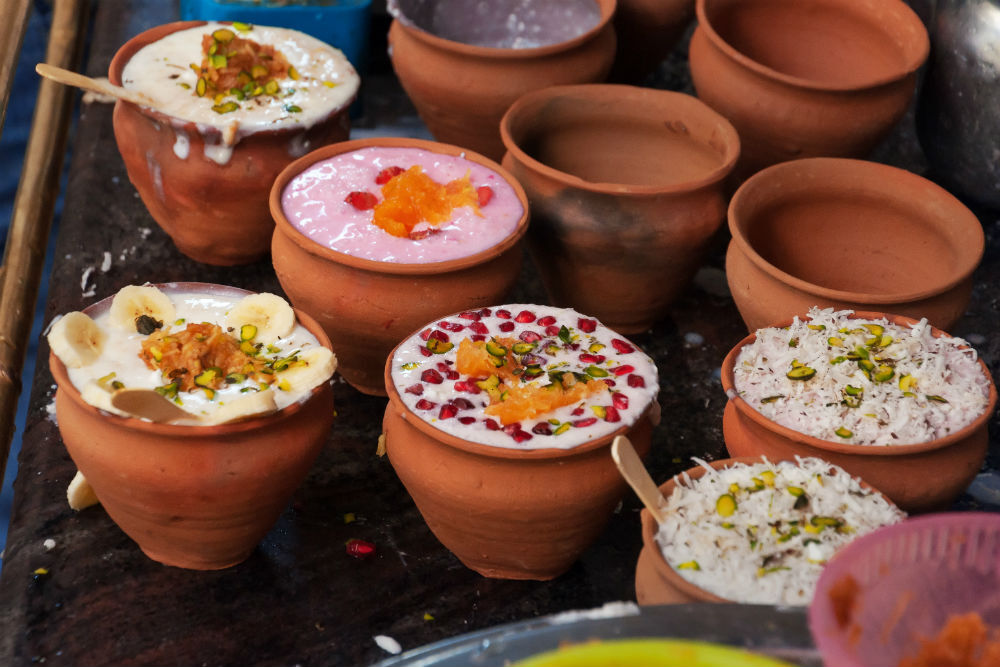 Street food depicts the true essence of a city's culture and cuisine. Various street food items from across the country are popular world over, for their distinct flavours and complicated recipes. When it comes to street foods in India, Varanasi, the holy city of India has a lot of contributions to boast about. Situated on the banks of the river Ganga in Uttar Pradesh, Varanasi is one of the oldest cities in the world, and its street food is as elaborate as the city's history. Since Aryan culture is found in the holy city, meat and beef is not that common and vegetarian cuisine is mostly followed with some exceptions due to Muslim habitations. The food of Varanasi is influenced by nearby states including Bihar and West Bengal, which has been given a different flavour by the locals of the city. Unless one savours the culinary treats of Banaras, a trip is incomplete. Food is a quintessential part of the Varanasi's culture. Being frequented by hundreds of thousands of foreign tourists throughout the year, the city's cuisine is a spin-off between the new and the old, the modern and the old-fashioned. A few handpicked locations and special treats will tickle your taste buds while you're in Varanasi.
Kachori Sabzi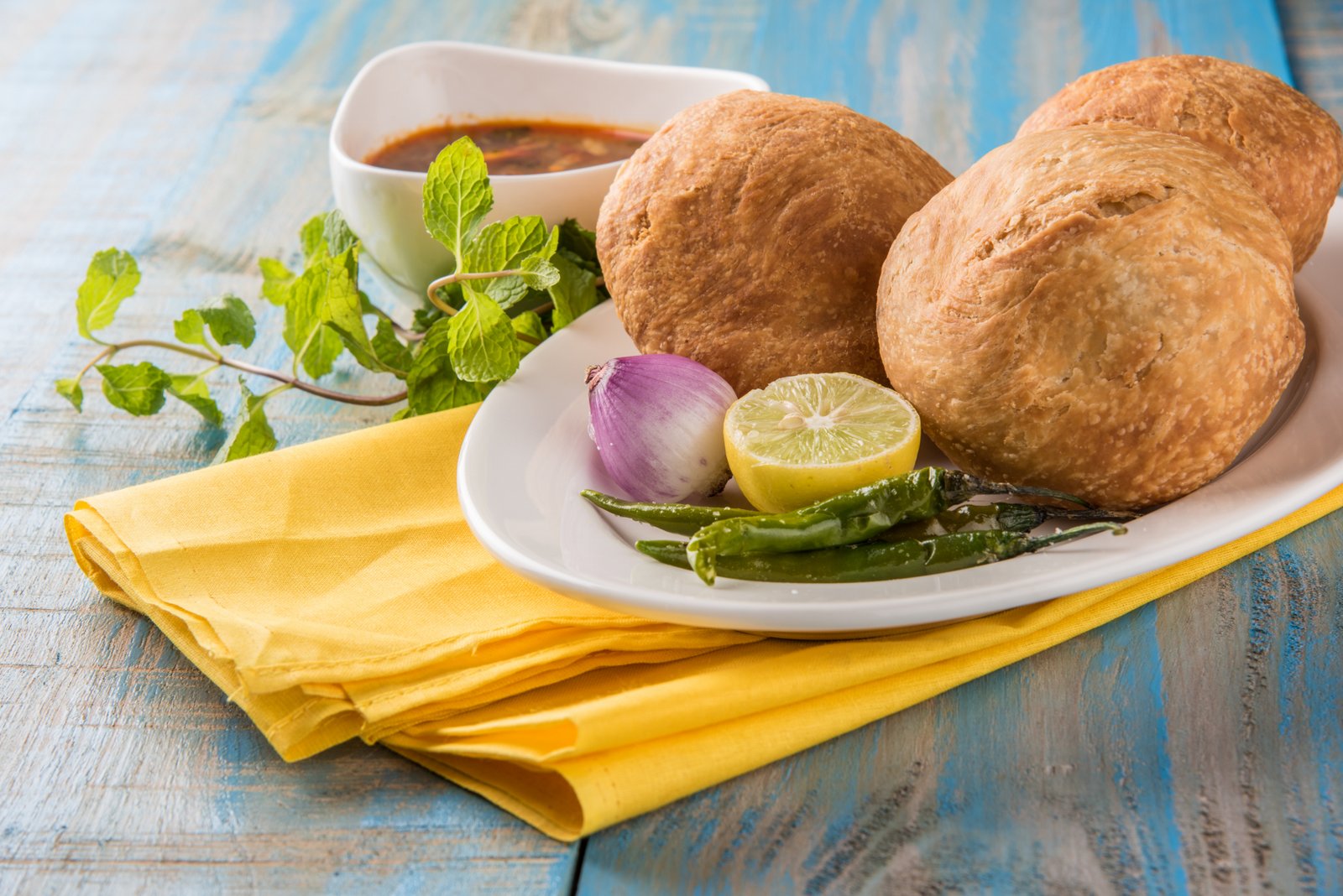 This flavorful UP style aloo ki sabzi is served with Khasta Kachori and is an integral part of the street food menu prepared by street hawkers. It is more popularly known as Mathura ki dubki wala aloo sabzi meaning potatoes dunked in water. It is a no tomato, no onion, no garlic potato curry with a loose liquidy consistency. Tangy with highly pronounced spice and aromatic notes, aloo Curry uses a generous amount of cloves and black peppercorns including few green chilies and dry red chilies. Hand crushed boiled potatoes are slow cooked in lots of liquid for a long duration to absorb the flavors of the spices making it 'extremely' delicious and addictive.
This Mathura aloo ki sabzi is usually served with a lentil stuffed, deep fried pastry, khasta kachori. The kachoris are slightly bruised on the top and allowed to dunk in the soupy textured aloo ki sabzi. It can also be served with puris. In such case, you can thicken the curry by adding a tablespoon of flour or maida.
Ingredients
Aloo 3, large, boiled and peeled
Green chilies 2 -3
Ginger 1″
Turmeric powder 1/4 tsp
Amchur powder 3/4 tsp
Coriander leaves 1/4 cup, chopped fine along with stalks
Salt to taste
Grind to a fine powder:
Cloves 4-5 (do not skimp on cloves)
Green cardamom 1
Black cardamom 1
Coriander seeds 1/2 tbsp
Cumin seeds 1/2 tsp
Black pepper corns 1/2 tsp
Cinnamon stick 1/2″
For tempering:
Oil 1/2 tbsp
Cumin seeds 1/2 tsp
Dry red chilies 1, tear into two pieces
Bay leaf 1
Asaofoetida 1/4 tsp
Choora Matar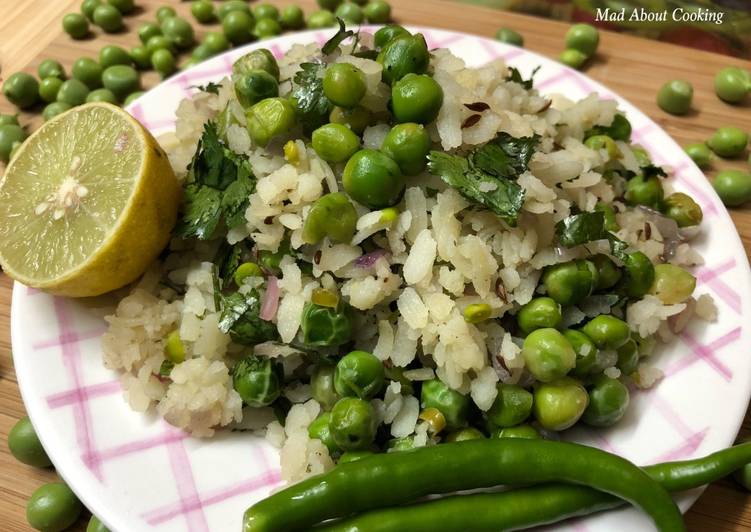 If you are bored of making Poha the usual way, try this simple yet delectable Poha prepared in a royal way. Also known as Chura Matar, is a Banarasi twist on the usual Poha. It is a winter delicacy of the place though, when the markets are flooded with the winter produce – Green Peas/Matar. It is loaded with desi ghee, milk/cream and garam masala, making it very flavorful and very different from its Maharashtrian cousin Kanda/Batata Pohe. It is a street snack available in Banaras during winters.
Ingredients
1 cup Poha (Flattened rice)
1/2 cup Milk
1/2 cup Fresh cream
1 Green Chilli , finely chopped
3/4 cup Green peas (Matar) , shelled
1 teaspoon Cumin seeds (Jeera)
1 inch Ginger , grated
1 teaspoon Garam Masala Powder
1/4 teaspoon Black pepper powder
1/2 cup Coriander (Dhania) Leaves , finely chopped
1 teaspoon Lemon juice
2 teaspoon Ghee , or clarified butter
Salt , to taste
Tamatar Chaat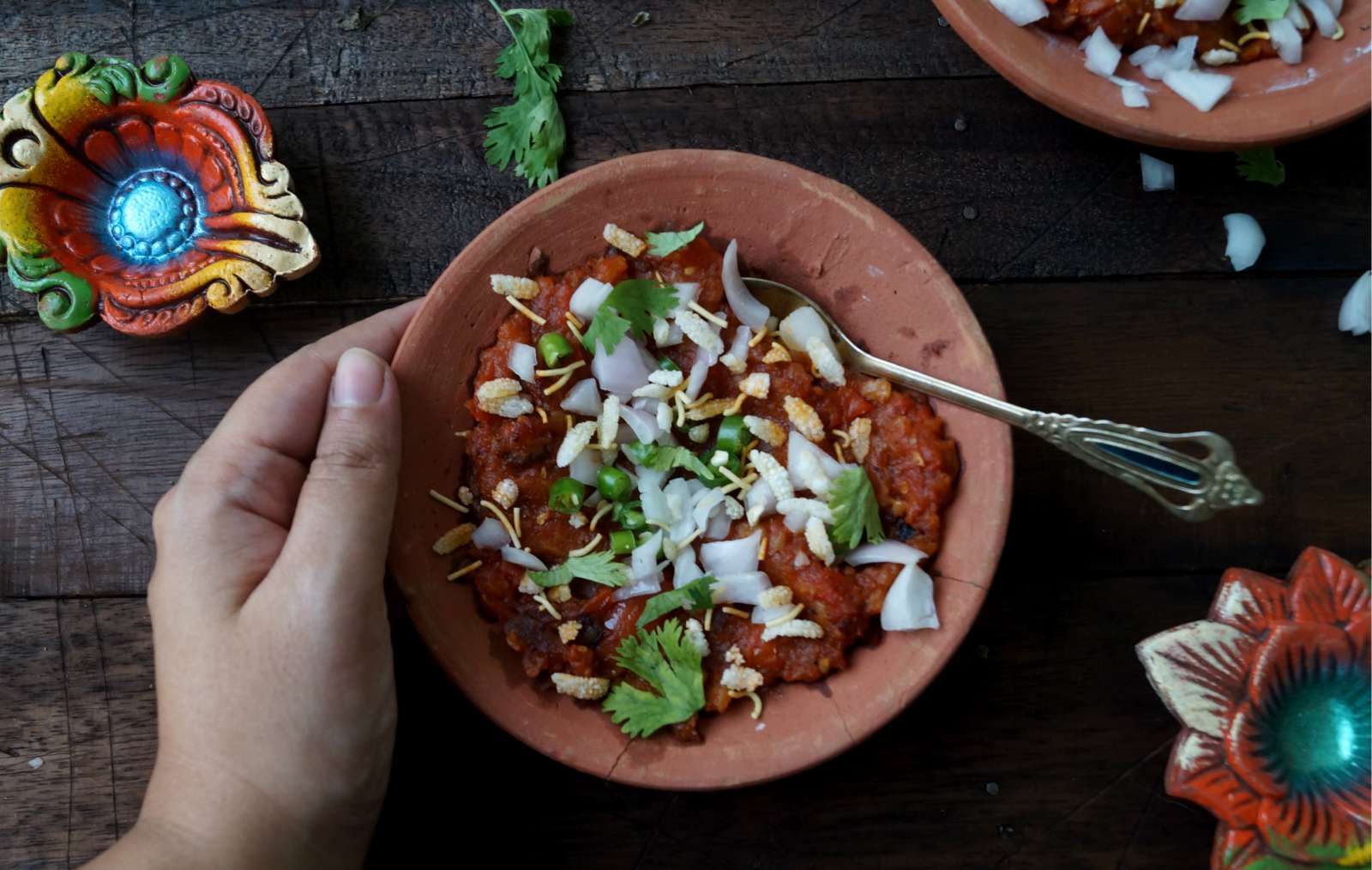 Banarasi tomato chaat recipe: Tomato chaat is very popular on the streets of holy city Varanasi. This Indian tomato chaat recipe is innovative and unique in its own way. This tomato aloo tikki chaat is made with ripe tomatoes, potatoes, nuts, spices and topped with chatpata (peppery) namakpara. This Indian street style chaat is mouthwatering and filled with bursting flavors. This chaat is one of my dream street food which I was craving from last 12 years. I ate this tomato chaat almost a decade ago and never got chance to visit my birthplace. Banarasi tomato chaat is one of the best chaat I have ever eaten in my life. If you are from Varanasi then I'm sure you must be knowing, what I am talking about. This chaat is so delicious, even a spoonful bite will give immense pleasure to your senses. I would suggest if you ever visit Varanasi don't forget to try tomato chaat. I'm very happy to share my creation of tomato chaat which turned out exactly the same which I used to eat in Varanasi. Never thought this tomato chaat is so easy to make at home.
Ingredient
6 medium tomatoes
4 boiled potatoes
1 tbsp khoya/ mava
1 ½ tbsp chopped cashew
1 tsp poppy seeds
1 tsp garam masala
½ tsp kashmiri red chili
100 grams sugar
Clarified butter (ghee)
40 grams cilantro leaves/coriander leaves
2 inch chopped ginger
1 tsp chaat masala
¼ tsp black pepper powder
½ lemon
Salt to taste
Oil
1 tsp roasted cumin powder
Mini namak parre/ nimki
Soaked 3 dried red chilies