India can be anything for a traveler who's here to explore. Since November is the time of celebration in most parts of the country, here's the list of best places to visit in India in November.
If you are planning a vacation in the coming months, here's the answer to where to go in November. Don't forget, many of these places are highlights of the India tour packages for all the good reasons!
Sundarbans, West Bengal
The Sundarbans a UNESCO World Heritage Site is located at the South eastern tip of the 24 Paraganas district about 110 km from Kolkata. It got its name from one of the mangrove plants known as Sundari (Heritiera Minor). Sundarbans are a part of the world's largest delta, formed by the mighty rivers Ganga, Brahmaputra and Meghna. Situated on the lower end of Gangetic West Bengal, the Sundarbans is criss-crossed by hundreds of creeks and tributaries. It is one of the most attractive and alluring places remaining on earth, a truly undiscovered paradise. The Sundarbans is the largest single block of tidal, halophytic mangrove forests in the world. The name can be literally translated as beautiful jungle. The name may have been derived from the Sundari trees that are found in the Sundarbans. . It spans a vast area covering 4264 sq. km in India alone. It is the largest Tiger Reserve and National Park.
Apart from being a unique largest mangrove eco-system of the world, the Sundarbans has the world's largest deltaic mangrove forests and is also home to one of India's most iconic wildlife species – the Royal Bengal Tiger. It is also the world's largest estuarine forest criss-crossed by hundreds of creeks and tributaries, intersected by a network of tidal waterways, small islands of salt-tolerant mangrove forests and mudflats. The interconnected network of waterways makes almost every nook and corner of the forest accessible by boats or rafts making it one of the most attractive and alluring places on earth and an undiscovered paradise. The Sundarbans also serves as a crucial protective barrier for the inhabitants in and around Kolkata against the floods that result from the cyclones which are a regular occurrence. Sundarbans have also been enlisted amongst the finalists in the New 7 Wonders of Nature.
Tourist Attraction
Sundarban National Park
Sundarban Eco Tourism
Harbaria Eco Tourism Center
Sundarban Tourism
Mangrove Interpretion
Backpackers Eco Village
How to Reach ?
By Air :
Dum Dum (166kms), is the nearest airport at Kolkata.
By rail :
The nearest railhead is at Canning, 48 kms away.The nearest town is Gosaba, 50 kms away.
Sundarbans is accessible only by riverine waterways. From Kolkata there are suburban train to Canning and road transport to Namkhana, Raidighi, Sonakhali and Najat from where Motor launch services are available for Sundarbans.
Road :
Above mentioned embarkation points from Kolkata are: Namkhana (105 km), Sonakhali (100 km), Raidighi (76 km), Canning (64 km), Najat (92 km).
Varanasi, Uttar Pradesh
Varanasi or Banaras, mentioned in the scriptures as Kashi, is less of a city and more of a dreamy experience. It is a paragon of Indian culture, philosophy, traditions and spiritual ethos since times immemorial. It is among the Sapta Puries, meaning seven sacred cities of Ancient India. The city is located on the bank of River Ganga which has two tributaries in the city: Varuna and Assi; hence the name Varanasi. The combination of Kashi – the holy city, Ganga– the sacred river and Shiva- the supreme God, makes Varanasi an immortal destination. Today, Varanasi remains the hub of cultural and holy activities. In the field of learning, especially of Religion, Philosophy, Yoga, Ayurveda, Astrology, Dance and Music, the city is certainly unparalleled. The Banarasi Silk Sarees and Brocades are known worldwide for its elegance. Varanasi is full of surprises abounding every corner; the more one explores it, the more one falls in love with it!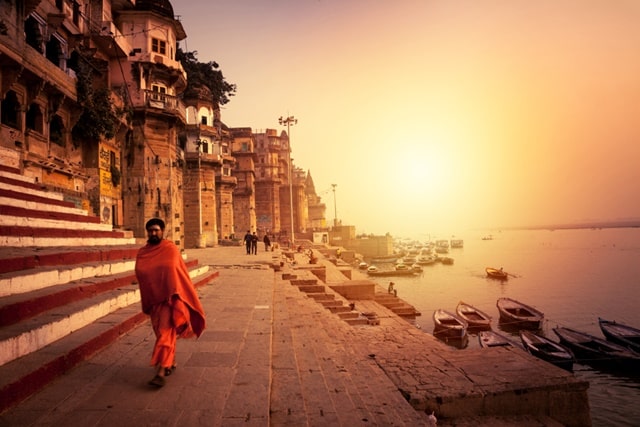 Tourist Attraction
Shri Kashi Vishwanat Temple
Dashashwamedh Ghat
Manikarnika Ghat
Assi Ghat
Dhamek stupa
Ramnagar fort
Kashi Kalash Foundation
Chaukhandi Stupa
Sarnath Museum
How to reach ?
By Air. Varanasi airport is well-linked to some of the major cities in India like Delhi and Mumbai. …
By Bus. Varanasi is connected to major cities of Uttar Pradesh and neighbouring states by state-run buses. …
By Train. The Varanasi railway station is connected to major cities of India via rail. …
Road/Self Drive
Almora,Uttarakhand
The Township of Almora is the district headquarters and has all the facilities for a tourist of twenty first century. This ancient hill station is reputed for its health giving climate and is perched on a five Km. long horse saddle shaped ridge in between the river Kosi and Suyal and has been a cultural and political region of Kumaon for almost four hundred years, settled by Chand Rajas and nurtured by the British.
One can have a panoramic view of the snowy peaks of Himalayas on any clear day and in addition a glimpse of the township with it's tiled roofed houses and paved streets would take you to the sixteenth century at a thoughtful moment.
Nearby places of tourist interest where an excursion can be made within a day are Bright End Corner's unforgettable sunset, Chitai temple, with its unique collection of brass bells of all sizes, gifted to the temple by devotees since centuries, Kasar Devi which houses many Europeans who fell in love with the place so much that they settle down, Nanda Devi Temple the cultural and religious center of Almora for hundreds of years now and Lala Bazar a unique market of more than two hundred years with paved streets of stone.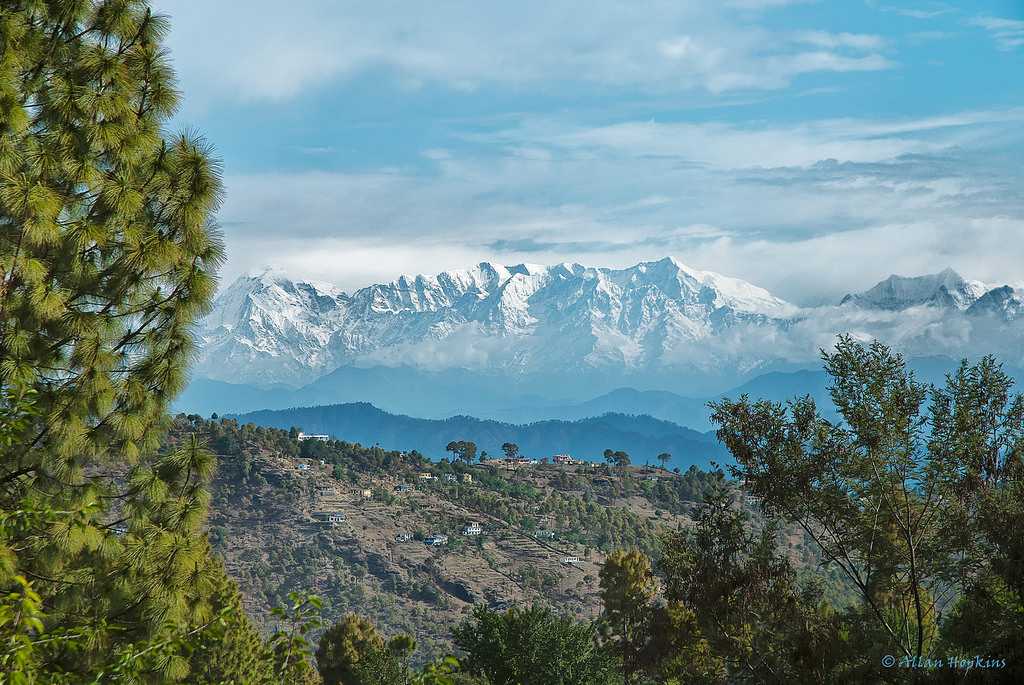 Tourist Attraction
Kasar devi Temple
Chitai golu devta Temple
Nanda devi Mandir
Lala bazar road
Devi Mandir
Mrig Vihar Zoo
Katarmal Surya Temple
How to reach ?
By Air
The nearest Domestic Airport is Pantnagar Airport, Uttaranchal, roughly 125 kms from Almora city.
By Rail
The nearest railway station from Almora is at Kathgodam. It is about 81 km away from the city and can be covered in almost two hours. The service of the trains is really good and it is well connected to many other cities such as Moradabad, Delhi, Haridwar and Bareilly etc.
By Road
There are many ways to reach Almora. It is 13 km from Binsar, 16 km from Mukteshwar, 24 km from Ranikhet, 90 km from Kathgodam, 127 km Pantnagar, 380 km Delhi, 415 km from Dehradun, 466 km from Lucknow. Almora is connected with Delhi by Uttaranchal State Road Transport Corporation buses on a regular basis.
Ujjain, Madhya Pradesh
One of Hinduism's seven sacred cities, Ujjain boasts a wealth of cultural heritage, largely in the form of temples.
Situated on the banks of the Shipra River, the city dates back to 600 BC and was once the residence of Ashoka. It was also the political and commercial hub of central India and the capital of the ancient Avanti Kingdom.
Ujjain's spiritual charm is undeniable. The famous poet, Kalidas, described it as 'The town fallen from Heaven to bring Heaven to Earth'. The many temples give you glimpses of a glorious past.
This is one city that will take you back to your childhood history books.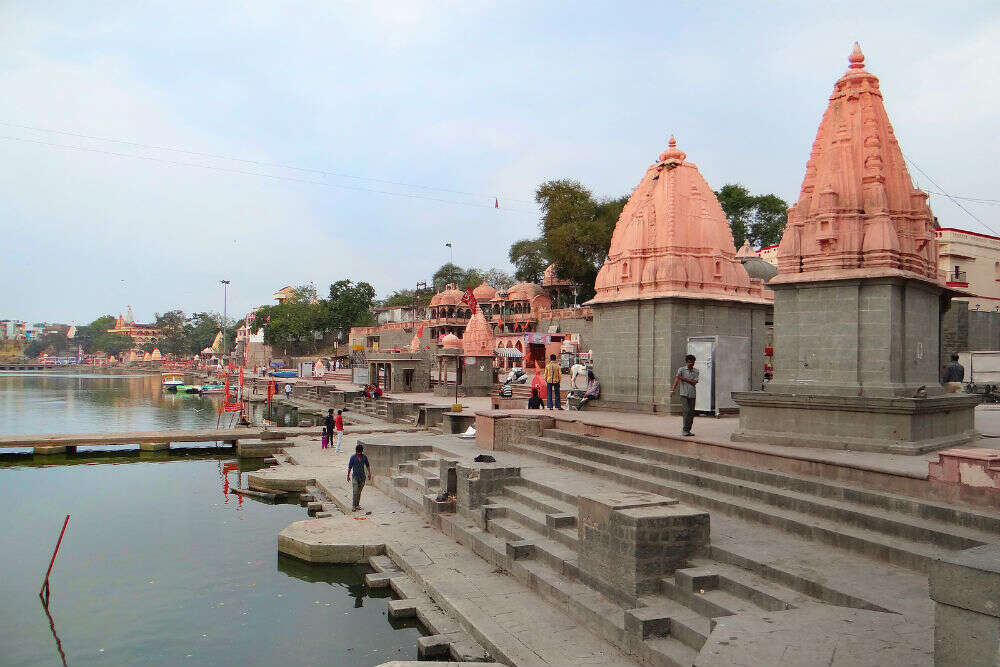 Tourist Attraction
Mahakaleshwar Jyotirlinga
Kal Bhairav temple, Ujjain
Raja Bhartruhari Cave, Ujjain
Shaktipeeth maa harsiddhi tample, ujjain
Shri Chintaman Ganesh Temple, Ujjain
Vedh Shala
Shri Ram Ghat
Shaktipeeth Shri Gadhkalika Mata Temple, Ujjain
How to Reach ?
By air:
The nearest airport to Ujjain is Indore. There are daily flights from Indore to Mumbai , Kolkata, Delhi, Bhopal and Ahmadabad.
By rail
There are mainly three major railway stations in Ujjain, that include Ujjain City Junction, Vikram Nagar and Chintaman (metre gauge). There are regular trains that connect Ujjain to other important cities in India.
By road
The well known bus stations in Ujjain are Dewas Gate and NanaKheda. The major roads that connect Ujjain to other cities in India include Agar Road, Indore Road, Dewas Road, Maksi Road and Badnagar Road. A huge number of private buses ply on these roads.
Varkala, Kerala
Varkala, a calm and quiet hamlet, lies on the outskirts of Thiruvananthapuram district. It has several tourist attractions that include a beautiful beach, a 2000-year-old Vishnu Temple and the Ashramam – Sivagiri Mutt a little distance from the beach.
The Papanasam Beach (also called as Varkala Beach), which is ten kilometers away from Varkala, is renowned for a natural spring. Which is considered to have medicinal and curative properties. A dip in the holy waters at this beach is believed to purge the body of impurities and the soul of all sins; hence the name 'Papanasam Beach'.
A two thousand-year-old shrine the Janardhanaswamy Temple stands on the cliffs overlooking the beach, a short distance away. The Sivagiri Mutt, founded by the great religious reformer and philosopher Sree Narayana Guru (1856 – 1928) is also close by. The Samadhi (the final resting place) of the Guru here attracts thousands of devotees every year during the Sivagiri Pilgrimage days – 30th December to 1st January. Sree Narayana Guru propagated the ideology: "one caste, one religion and one God", in a society torn by the taboos of caste system.
Varkala offers excellent accommodation facilities for tourists and is fast becoming a popular health resort with many Ayurvedic massage centres.
Tourist Attraction
Varkala Cliff
Janardanswamy Temple
Varkala Beach
Kappil Beach
Shivagiri
Varkala Tunnel
Odayam Beach Road
How to Reach ?
By Air. Nearest airport is at Thiruvananthapuram located around 45 km away from the beach town. …
By Train. Varkala lies on the rail line connecting Thiruvananthapuram to Ernakulam. …
By Road. The state-government run KSRTC plies buses regularly from Thiruvananthapuram.