Natural beauty, culture, and history are perhaps the best adjectives to describe the essence of a quintessential German vacation. With its small towns, historic cities, magnificent mountains, and enchanting forests, visitors are spoilt for choice when it comes to picking places to visit in Germany in March. The popular cities to visit in Germany include the likes of Berlin, Hamburg, and Munich, all exhibiting century-old traditions and values. The best places to visit there are covered in this list!
Hamburg
Hamburg, the largest city in Germany after Berlin, lies at the head of the long funnel-shaped estuary of the River Elbe. Its location makes it an important link between the sea and Germany's network of inland waterways and numerous islands. The city is best known for its famous harbor area, the Port of Hamburg. In addition to being a major transportation hub, Hamburg has become one of Europe's most important cultural and commercial centers, as well as a major tourist destination.
The only part of old Hamburg to survive centuries of fires and wars, the narrow, curving Deichstrasse gives a sense of the city's past. Built long before the 19th-century warehouses and 21st-century harborside complexes, the street is a view into the city's Hansa past. The Hanseatic League was a medieval association of independent port cities and merchants along the Baltic and north Atlantic from the 11th to the 18th centuries, and even into the 19th century. Its distinct architecture is found throughout Baltic Germany. Deichstrasse takes you straight onto a bridge over one of the city's many canals. Massive brick warehouses, built a couple of centuries after the Hansa's power faded, form a canyon along the canal's sides.
A second footbridge leads into the hottest new neighborhood, Hafencity, where old and new mix in a striking blend of 19th-century, neo-Hansa brick with contemporary steel-and-glass apartments, their balconies jutting out over attractive cafés, eye-to-eye with vintage sailing vessels. Many of the most interesting things to do in Hamburg are in this port area.
ATTRACTION
Speicherstadt
Miniatur Wunderland
Elbphilharmonie Hamburg
Reeperbahn
Townhall
St. Michael's Church
Alster
Planten un Blomen
St. Pauli Piers
Berlin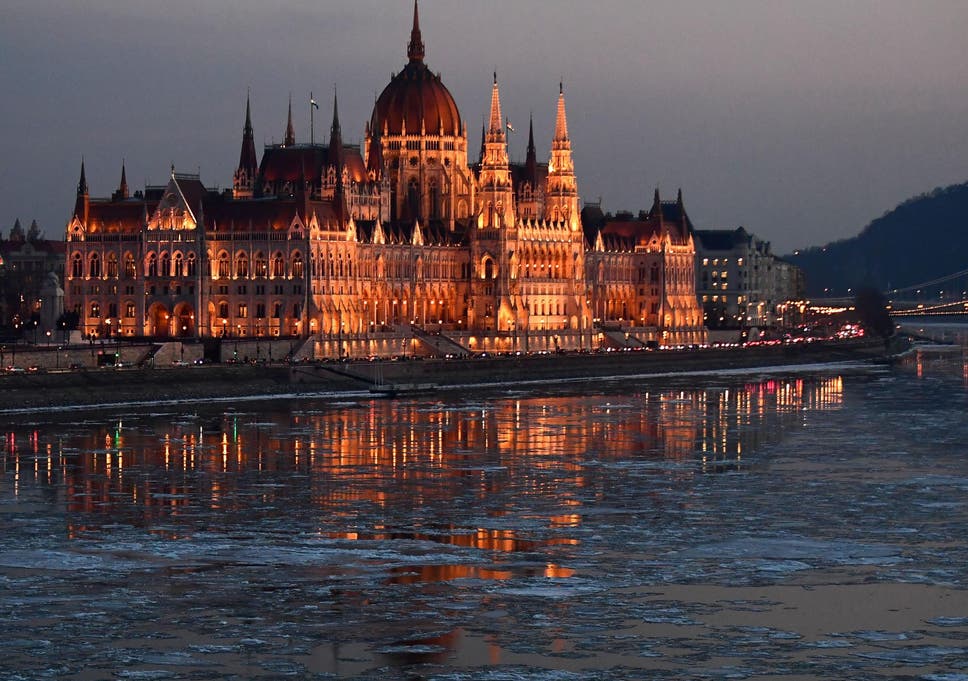 Berlin, the capital of Germany and the country's largest city, is also a major center of politics, culture, media, and science. Noted for its cultural flair, Berlin is home to the world famous Berlin Opera and Berlin Philharmonic Orchestra, while its diverse art scene encompasses hundreds of galleries, events, and museums, including those on Museum Island, a UNESCO World Heritage Site.
Despite the devastation of WWII, and following decades of decay to the east of the infamous Berlin Wall, the city has been rebuilt in a way that celebrates its successes while acknowledging a dark past. Berlin offers an eclectic mix of new and classic architecture, dynamic entertainment, shopping, and a wide variety of sports and cultural institutions. To get the most out of your sightseeing, be sure to refer often to our list of the top tourist attractions in Berlin.
ATTRACTION
Brandenburg Gate
Reichstag Building
Museum Island
Memorial to the Murdered Jews of Europe
East Side Gallery
Berliner Fernsehturm
Berlin Wall Memorial
Berlin Cathedral
Checkpoint Charlie
Rhine Valley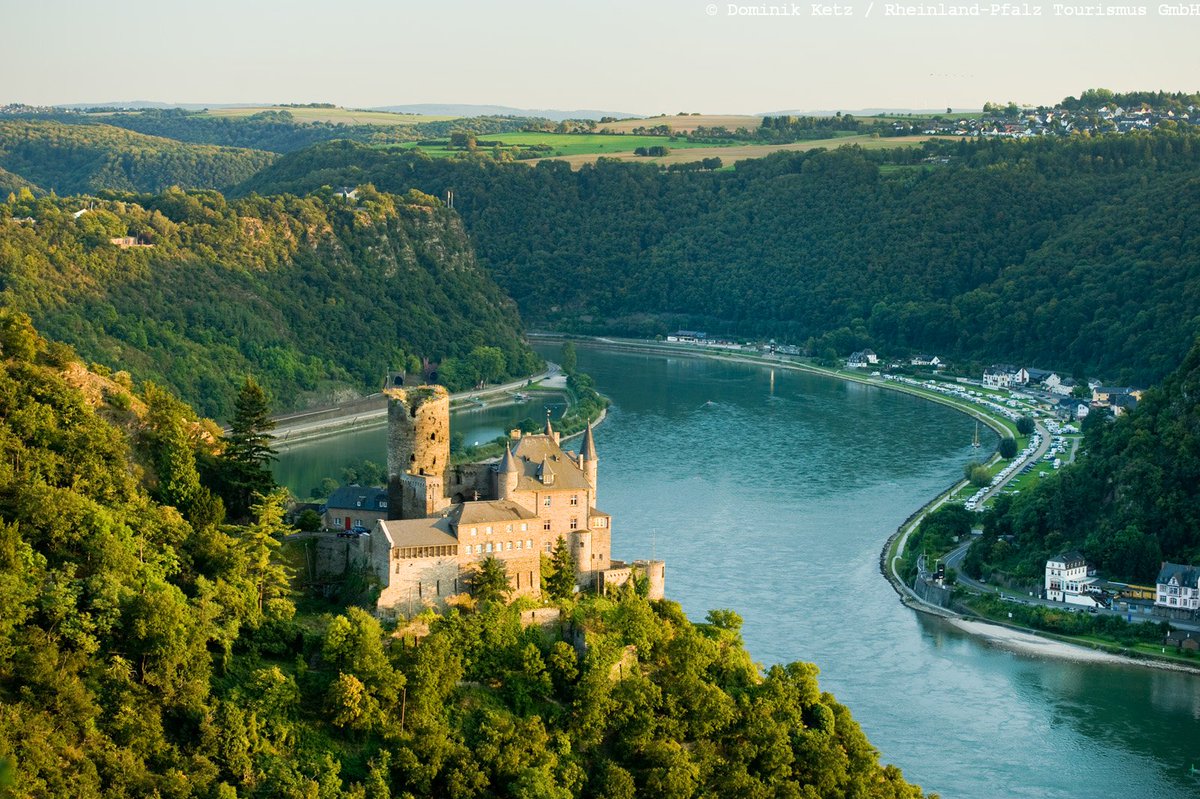 Between Rüdesheim and Koblenz, the Rhine cuts deeply through the Rhenish slate mountains, meandering between hillside castles and steep fields of wine-producing grapes. This is Germany's landscape at its most dramatic – forested hillsides alternate with craggy cliffs and near-vertical terraced vineyards. Idyllic villages appear around each bend, their half-timbered houses and Gothic church steeples seemingly plucked from the world of fairy tales.
Medieval castles perch high above the river. Most were built by a mafia of local robber barons – knights, princes and even bishops – who extorted tolls from merchant ships by blocking their passage with iron chains. Time and French troops under Louis XIV laid waste to many of the castles, but several were restored in the 19th century, when Prussian kings, German poets and British painters discovered the area's beauty. In 2002, UNESCO designated these 65 km of riverscape, known as the Oberes Mittelrheintal, as a World Heritage Site.
The Rhine is not only one of Europe's most beautiful rivers, it's also one of the continent's most important waterways, flowing some 1,320 kilometers from Switzerland all the way to the Netherlands and the North Sea. One of the most appealing sections of this mighty river flows through Germany's Middle Rhine Valley (Rheintal), an area of outstanding natural beauty. In fact, the stretch of river extending from Mannheim in the south to Koblenz in the north boasts scenery so spectacular that a large section, referred to as the Rhine Gorge (Rheinschlucht), has been designated a UNESCO World Heritage Site.
Thanks to its many castles and historic towns, this stretch of the Rhine has for centuries influenced artists, authors, and composers. These days, it's as popular among day trippers as it is with those staying for longer visits, with opportunities for hiking or cycling its many long-distance trails and bike routes, or hopping aboard a riverboat for a day-long or extended river excursion. Explore this scenic region with our list of the top attractions in the Rhine Valley.
ATTRACTION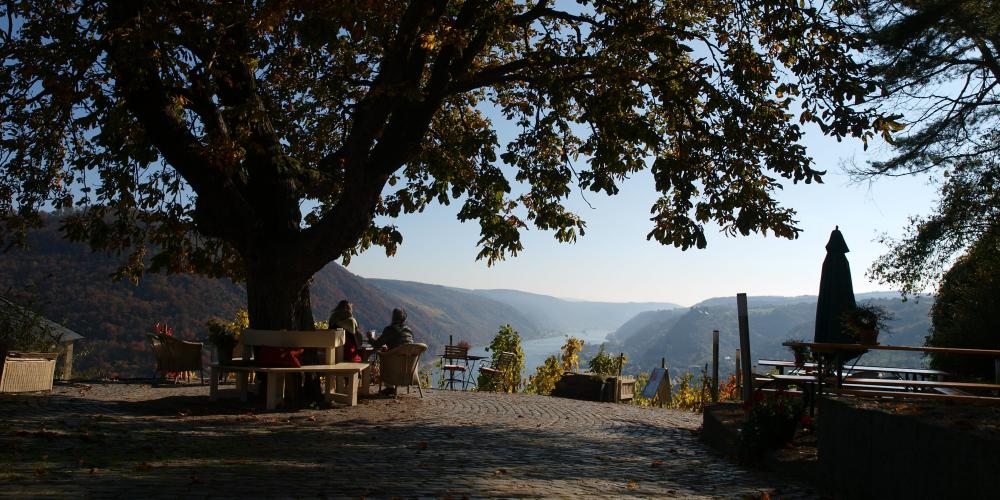 The Rhine Gorge and River Cruises
The Many Museums of Mainz
Worms Cathedral
Mannheim
Palatinate Forest (Pfälzer Wald)
Spa Town: Wiesbaden
Koblenz
Braubach and Marksburg Castle
Munich
Munich today is the technology capital, that values quality of life over and above all other aspects. Nevertheless the Bavarian city retains a medieval charm. It's a city that guilelessly blends modernity and tradition. The chic and the fashionable co exist with Lederhosen (Leather pants), rustic beer halls and wursts.
With the static Alps in the backdrop and the turbulent Isar passing through, modern Munich is cosmopolitan and one of Germany's most visited cities. The city revels in its own contradictions. A modern metropolis flanked by technology and innovation, home to the BMW Welt (HQ of BMW), Siemens and Microsoft, FC Bayern Munich's 21st century stadium and so much. A traditional city with a Nazi past, Bavarian heritage, Oktober Fest and dirndl clad waitresses, on the other hand. The locals seemed to have well adapted amidst the modern designer boutiques and old world bierkellers (beer halls). While in the city, you will never be short of things to do. There are art galleries, medieval churches, dynastic palaces, old theatres, nightclubs, beer gardens and cafes. The three splendid Pinakothek galleries are representational of different periods of art in history, the twin towers of the Frauenkirche add regality to the city's skyline, while the Residenz keeps the Wittelsbach legacy alive. A tinge of medieval in the air, slightly rustic and a whole lot high tech, welcome to Munich! Prost!
ATTRACTION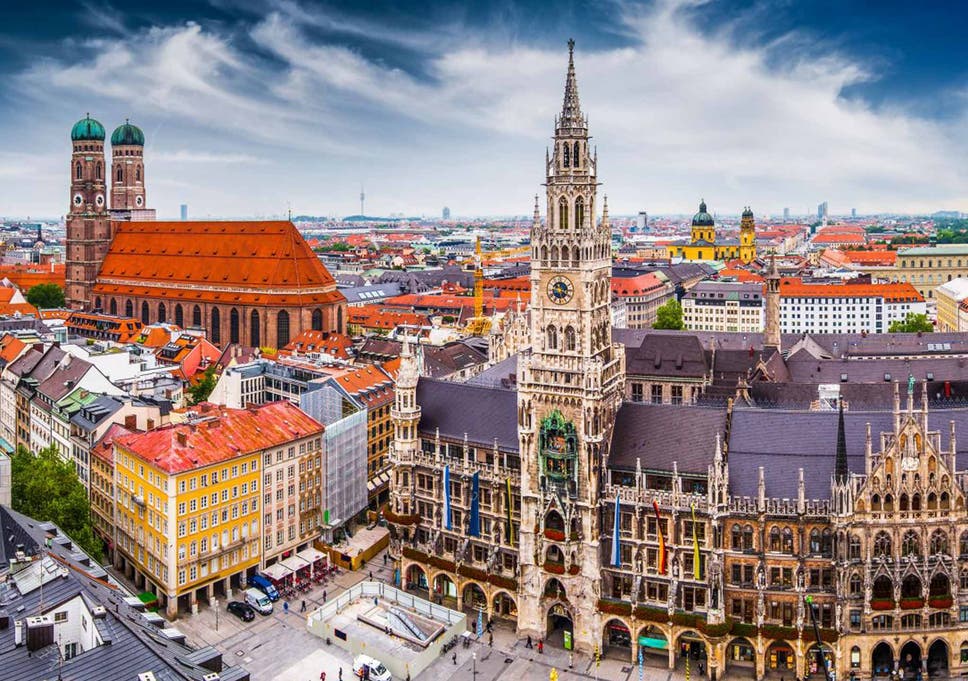 Marienplatz
English Garden
Nymphenburg Palace
Munich Residenz
Hofbräuhaus München
New Town Hall
Frauenkirche
Olympiapark
Victuals Market